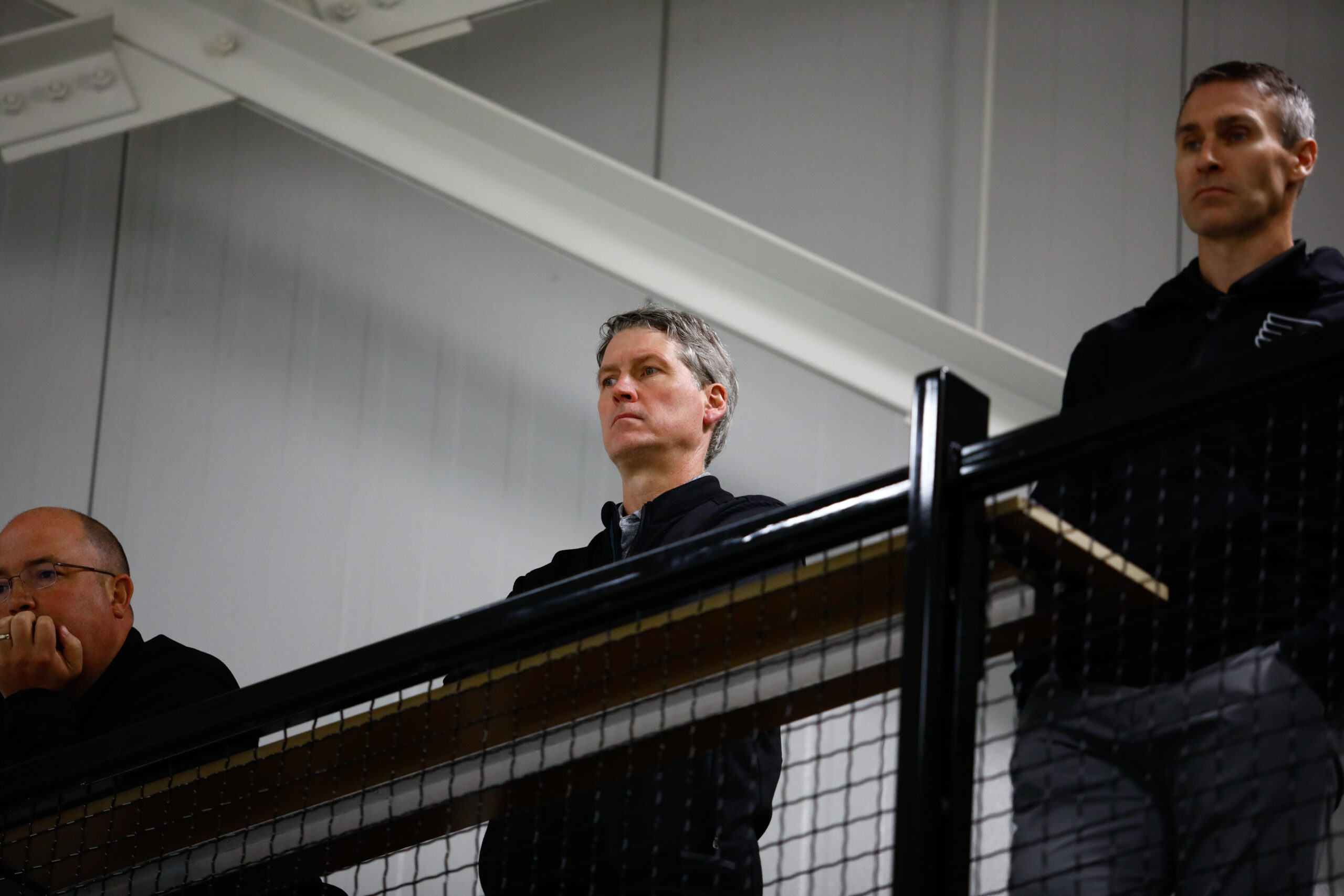 So, the Flyers Actually Did Have a Plan?
As the first week of the 2022 free agent frenzy comes to a close and the dust is settling on most free agents, several teams made big splashes that have given their fanbase something to be excited about, something to be optimistic about, and have given them a reason to have expectations for the following season. The Philadelphia Flyers were one of only a few teams that sort of stood pat while everyone else was negotiating contracts with newly minted free agents.
From the outside looking in, that plan isn't so foolhardy considering how bad the Flyers played last year and how badly they've managed the salary cap. However, we know all too well that we were supposed to be aggressive this summer and when news was filtering out that the Flyers were finished for the day – let alone the UFA market entirely – after signing depth pieces like Nicolas Deslauriers, Justin Braun, and Cooper Marody amongst others, we had every right to feel very angry and disappointed with how everything played out.
The top free agent, the best of the class, and the marquee name in Johnny Gaudreau actually wanted to come to Philadelphia and it was known for awhile. The Flyers had time to alleviate their mismanaged salary cap hell but they chose to sit back and do everything frantically near the eve of free agency. When general manager, Chuck Fletcher, announced to the public during his press conference at the end of the first day of free agency that he was never in on the Gaudreau sweepstakes, it just added to the mystery. Every media member from Elliotte Friedman to Kevin Weekes had the Flyers in on Gaudreau to a point where it seemed like a foregone conclusion. Why wouldn't the Flyers – a team that spoke out so often about bringing in talent, being aggressive, and spending to the cap – not be interested in a player coming off a 115 point season? After everything they said from January onwards, you'd think the plan was always going to be targeting a Gaudreau, or at the very least a Nazem Kadri-type player.
Fletcher kept reiterating the same buzz words in his short presser: stabilizing, stability, depth, and balance. So when did the plan change from being ultra-aggressive to looking for stabilizing pieces and depth? If I'm not mistaken, those are buzz words for teams that have a good core in place, a contending team on the cusp of something good, and a team that didn't finish 4th last in the national hockey league. So instead of rebuilding and tearing it all down and instead of rapidly re-tooling like they had said for 5-6 months, the Flyers chose a different route and manifested an audible in the middle of the playoffs without telling or informing anyone of their plans.
After the shock of Gaudreau signing with the Columbus Blue Jackets, and then Blue Jackets general manager Jarmo Kekalainen saying that once they found out that Gaudreau was interested in Columbus he was going to go out of his way to make it happen, we were left wondering; what happened to all the rumours pinning the Flyers as his destination? For what it's worth, Gaudreau actually wanted to come to Philadelphia and only Philadelphia. He had informed his friends and family of his interest and plans, he had informed the Calgary Flames that it had nothing to do with money and almost everything to do with family and close proximity, and yet the Flyers couldn't make it happen.
For most, it was a frustrating day because after buying out Oskar Lindblom for perceived cap space to go after a marquee free agent, the Flyers had a few options to alleviate more cap space but they couldn't get a James van Riemsdyk trade done and they chose not to place Ryan Ellis on LTIR – because as Chuck said, they have no clue when he could be back so they need a timetable first before they place their prized defenseman on LTIR.
For many, it seemed like a slam dunk option. Place Ellis on LTIR because you know he isn't going to be ready for October at the very least, use the open $9.5 million, plus you can go over the cap by 10% before the season starts. You can get the deal done even within that $9.5 million range and then figure things out when Ellis was set to return. van Riemsdyk was the caveat and the asking price was outrageously high because every other general manager knew how desperate the Flyers were in trying to unload the final year of his $7 million dollar contract. After trading draft picks for the last few seasons like they didn't mean anything, the Flyers drew the line in the sand when it came to the asking price for van Riemsdyk. Again, a smart decision for a team that needs all of their future assets in a row, but you can't start your aggressive plans and then halfway through stop because other general managers are playing hard ball.
On his podcast with Jeff Marek, 32 Thoughts, Friedman opened up on what exactly happened with the Gaudreau sweepstakes and what the Flyers were actually doing. According to Friedman, Gaudreau left Calgary with the intention of signing with Philadelphia but he confirmed Fletcher's story that the Flyers were never in on the South Jersey native. He went on further by articulating 2 major points and reasons as to why that was: 1) The Flyers were 40 points out of a playoff spot and they thought to themselves "We were 40 points out of the playoffs. Does Johnny Gaudreau alone, taking up all of our cap, really solve the problem" and 2) The Ellis situation has really unfolded terribly and because his future is bleak and there remains no timetable for his return, the Flyers' number one goal was to find a replacement defenseman. They made the business decision that targeting Tony DeAngelo and Justin Braun was more important for the betterment of the organization and for their future success because of how bad they were defensively last year.
As for why the Flyers didn't add any high end talent, he listed 3 reasons for that as well: 1) First and foremost, as it always has been, the Ryan Ellis conundrum was the main reason because they needed to stabilize the defense more than anything else, 2) He mentioned that the Flyers put a lot of their own players on the trading block and market but because of how badly they played and performed last year, their value was at an all-time low. They were dealing from a point of weakness and they felt that if they had executed any of the deals that were on the table, they would come out as the losers by far with how underwhelming they were. He specifically mentioned Ivan Provorov as well and how the Flyers want to see how he performs under John Tortorella before they seemingly cut ties with the former first round pick. 3) Last but not least, the asking price for James van Riemsdyk was insane because teams were asking for the Flyers' pick in 2023 – not the 2024 Florida pick that was being heavily speculated. Everyone around the league knew what the Flyers were doing, so they were the ones who had all the leverage, while the Flyers had nothing going for them in these negotiations. With the asking price being a possible draft lottery pick with Connor Bedard in sights, the Flyers felt the price was too high and decided to hold onto the veteran for the time being.
So, it seems after all that unfolded from January to July, the Flyers actually did have a plan. Whether or not they were being serious about re-tooling and being aggressive with blank cheques was the truth or not remains to be seen. If that was the way they wanted to go about the offseason, then they clearly performed an audible mid-summer and started focusing on depth and DeAngelo. The front office acted surprised and shocked when they realized they didn't have the cap space to make any lofty moves, as if they didn't know how bad things were during the regular season.
There was never a need to extend Rasmus Ristolainen when you could've opened up that much needed cap space, while also acquiring a first round pick and then some. There was never a need to hold onto Martin Jones at the trade deadline when you were signalling the white flag, while being able to recoup a 4th or 5th round pick. There was never a pressing need to acquire an offensive defenseman to replace the two way effectiveness of Ryan Ellis for 3 draft picks and then $5 million dollars a season of your precious cap space.
They are under the illusion that John Tortorella is going to be able to light a spark under everyone's skates, that Sean Couturier's and Kevin Hayes' returns to the lineup will stabilize everything and give them the much needed balance to their attack on top of netting career-highs along the way, and that Tony DeAngelo can play the same top pair role he played in Carolina last year – where his partner was Jaccob Slavin and the Hurricanes were a well-oiled machine from top to bottom. It seems like the aggressive re-tool plan was more of a way to ignite the fan base than anything else because they did nothing along those lines from the trade deadline onwards.
They balked at Alex DeBrincat and Johnny Gaudreau, while salivating at the prospect of having Rasmus Ristolainen and Tony DeAngelo anchoring the top 4 with Ivan Provorov and Travis Sanheim. It was apparently very difficult for Fletcher to make moves to open up cap space, I wonder why that is? Maybe it's because Kevin Hayes, James van Riemsdyk, Rasmus Ristolainen, Tony DeAngelo, and currently an injured Ryan Ellis take up $30.5 million, which is good for 37% of the team's books? Even if you place Ellis on LTIR, that's still $24 million tied to 4 players who are overpaid, overvalued by the franchise, and are basically impossible to trade. The Flyers barely have no elite option throughout the lineup, with maybe the exception of Sean Couturier – who when healthy is arguably a top 20 centre – but it stops there with #14.
The initial plan was bad because they should've entered a rebuild. Then the audible was a bad call because they already made moves before then that cost them cap space and future assets – so they made another bad call. Then when the free agency window opened up, the Flyers targeted bottom of the order depth pieces, while giving Deslauriers a modified no trade clause and his largest, lengthiest, and most expensive contract of his career, which was another bad call.
It's mind boggling that the Flyers can't seem to do anything right at the moment and with the season still being 3 months away, it's tough to really get excited at the moment. Bad planning, salary cap mismanagement, and overvaluing underperforming pieces are the root cause of the destruction of the current Philadelphia Flyers.