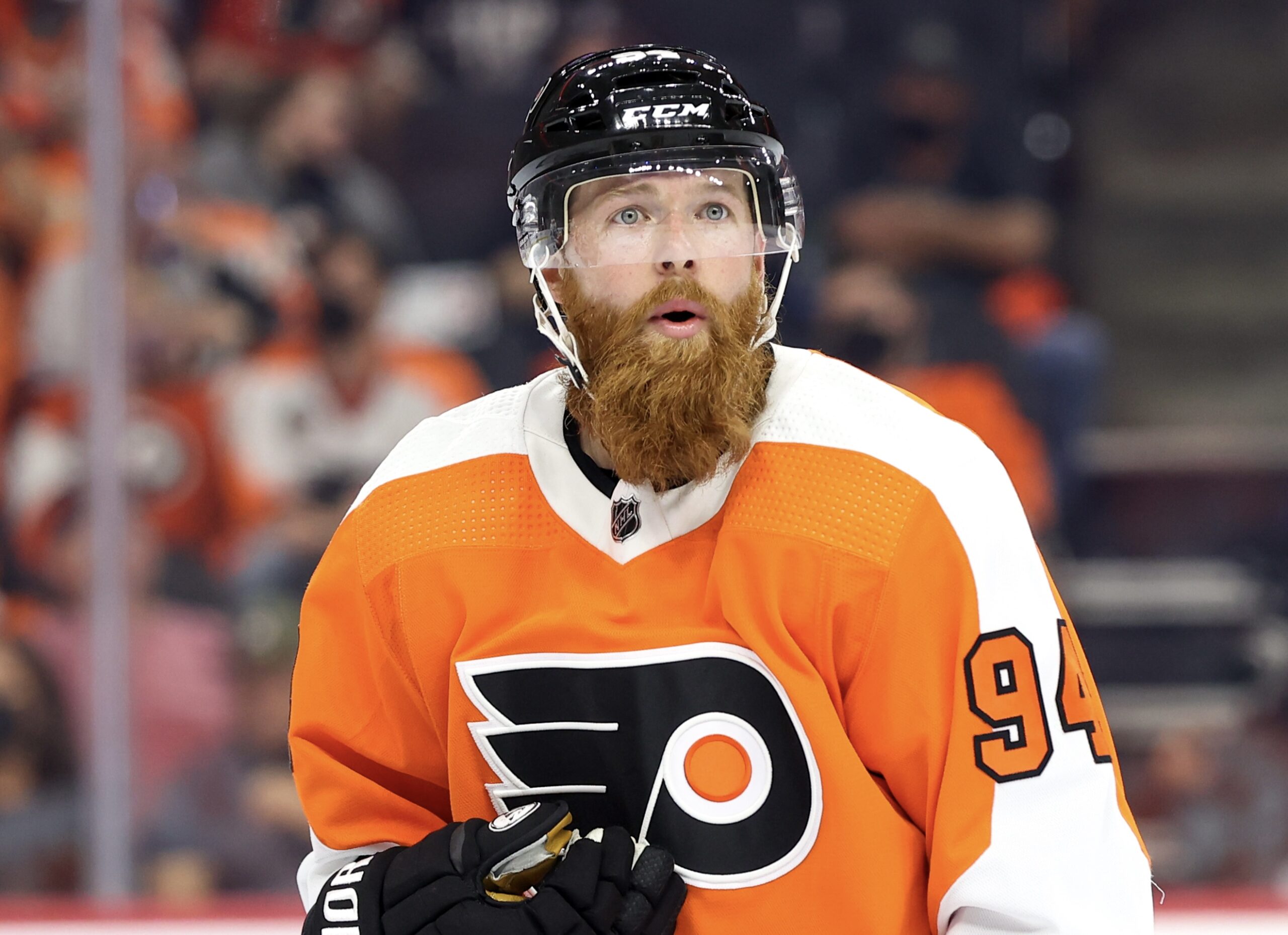 Ryan Ellis Likely to Miss the Start of the Season
In case it wasn't already known, it sounds like the Philadelphia Flyers will be without the services of defenseman Ryan Ellis to begin the season, according to head coach John Tortorella.
Ellis has been out of the lineup and off the roster since the 13th of November after re-injuring himself upon his return from a previous injury he suffered in the beginning of October. He suited up for four games last year and recorded a goal and four assists along the way, but the mystery started to unfold after he went from being designated as a day-to-day injury to week-to-week, then four to six weeks and then to the season-ending variety.
At the beginning of the offseason, general manager Chuck Fletcher made mention that he had yet to start the bulk of his rehab, he has obviously not skated yet, and because he opted not to operate on his ailment, it's going to take a little longer than usual. During his end-of-season press conference, Ellis was confident in his ability to return to training camp fully healthy and he finally went into some detail on what the plan moving forward would consist of.
"We have a plan, everyone's very comfortable and happy with the plan. I'm excited to be ready for training camp. It's going to be a long summer getting through it, but I'm excited."
The plan that he is speaking of consists of foregoing surgery for rest and rehabilitation, something he believes would get him on the ice sooner rather than later.
When asked about the situation, John Tortorella had this to say.
"If you're asking me right now, I doubt it. I've had several conversations with Ryan Ellis as far as how he's doing. That's been an up and down process for him. He's doing everything he possibly can to get ready for camp, but I'm doubtful that's going to happen."
"To have an injury like he has, miss training camp, and then be ready for the regular season, I think it's going to take some time. I don't want to speak for Ryan, I haven't spoken to him in a few weeks. But I know it was up and down as far as just what he's doing right now trying to get himself ready."
"This isn't a reoccurring injury. He wants to get it right. You've got to remember what Ryan Ellis is; he's a competitor. When he plays, he plays hard. He's more frustrated than anybody about this, that it just hasn't been able to get straightened out."
Ellis has been out with what is being deemed as a multilayered issue involving the "complex of the whole pelvic region". The injury is clearly a debilitating one since he hasn't been on the ice, he has barely started his rehab, and the dark cloud surrounding his injury and absence from the team was tucked away until March-April. The Flyers never gave updates on his situation other than the fact that he was still trying his best to get back to 100%, and the front office kept uttering that he would be ready for training camp at the latest. Now that the regular season is nearing, training camp is only a few weeks away and it sounds like Ellis could possibly miss more than just the start of the season.
Due to the severity of the injury, the Flyers opted to extend Rasmus Ristolainen ahead of the trade deadline because they needed able bodies moving forward and he is a right-handed shooting defenseman. In the hopes that he would have gotten better by the time the draft neared, the Flyers found themselves in a position where they had to swing for a trade and the best option in terms of right-handed shooting defenseman was Tony DeAngelo.
DeAngelo is coming off a fantastic season in Carolina, where he scored 51 points in 64 games and most importantly to the Flyers' brass, he played on the top pair with Jaccob Slavin. They traded three picks including a second rounder for the rights to DeAngelo, and then quickly signed him to a two-year deal worth $5 million per season.
At the end of the first day of free agency, Chuck Fletcher had a scheduled press conference where he mentioned that the Flyers were more than okay with the situation now that they had DeAngelo in their midst. He believes that in the absence of Ellis, DeAngelo will be able to take on the same role and thrive as he did in Carolina.
Another wrinkle from the free agent window and the press conference were the questions being posed about placing Ellis on LTIR to use the alleviated cap space for a bigger free agent. Fletcher said that because he wasn't sure on whether or not Ellis would miss a long period of time, they figured it would've been too risky and wouldn't have made much sense financially either.
There's some more clarity on the situation now, but I think most of us knew or at least had the feeling that he wasn't going to be ready for training camp or the regular season. It's going to be a long road for the veteran defenseman and we're all hoping for a quick recovery. In the four games he suited up, the Flyers unsurprisingly looked a lot better, stable on the backend, and Ivan Provorov showed shades of his 2019-20 self next to Ellis.
Ryan Ellis scores his first goal as a Flyer against the Kraken pic.twitter.com/6H75KyPxUV

— Coots (@YaBoyCoots) April 29, 2022
In Ellis' absence, the defensive pairings got altered around, the Flyers lack of depth got exposed, and things got ugly real fast. DeAngelo most likely will start the season paired up with Provorov, it seems like Ristolainen and Travis Sanheim will return as the second pairing, and most likely Justin Braun and Cam York will round out the top-six.
At some point in the near future, the Flyers will likely place Ellis on LTIR and in doing so they will go from being $2.5 million over the cap to a little over $3.5 million under the salary cap. If and when Ellis returns – especially if it's during the regular season – the Flyers are going to have a really good problem on defense, however they're going to have to make sure all the contracts fit into the $82.5 million cap.
In the meantime, the Flyers are banking on DeAngelo to continue where he left off from last year, that Provorov bounces back and becomes the number one defenseman they desperately need, that Ristolainen can bounce back from his first year as a Flyer, and that Sanheim can replicate his Barry Ashbee Trophy-winning season.
Most importantly, they are hoping everyone else can stay healthy, because once again, they are lacking depth on the back end.