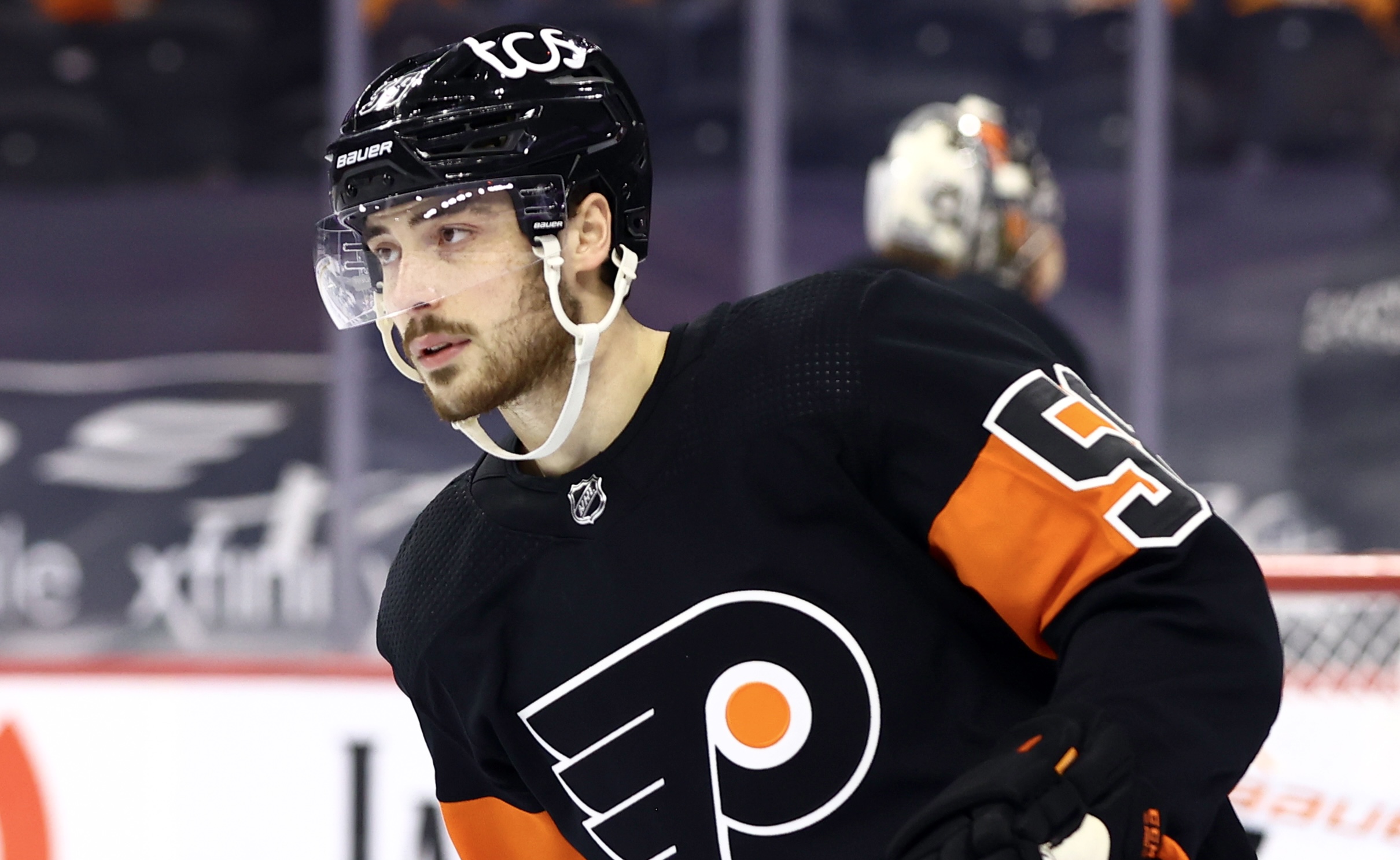 Flyers Sign Tanner Laczynski to a Two-Year Contract
Philadelphia Flyers President of Hockey Operations and General Manager Chuck Fletcher announced on Wednesday that the Flyers have signed Tanner Laczynski to a two year, two-way/one-way contract with an average annual value of $762,000 at the NHL level.
DONE DEAL: We have signed forward Tanner Laczynski to a two-year, two-way/one-way contract with an average annual value (AAV) of $762,500. https://t.co/yhBB2ICtKr

— Philadelphia Flyers (@NHLFlyers) July 27, 2022
Laczynski represents the third RFA signing for the Flyers after they ironed out the details with Morgan Frost and Isaac Ratcliffe earlier in the month. Zack MacEwen filed for arbitration, which his hearing is set to take place on the 8th of August, while Hayden Hodgson, Jackson Cates, Wade Allison, Linus Hogberg, and Owen Tippett still remain without contract.
Laczynski was drafted in the 6th round of the 2016 NHL Entry Draft and has appeared in 6 NHL games over the last 2 seasons, while also undergoing 2 surgeries on both hips in that same time. Laczynski made his NHL debut on the 3rd of April in 2021 and after playing 5 games, he suffered a torn labrum in his right hip. After successfully rehabbing his injury for over 4 months, he attended the Flyers' training camp in 2021 but on his second day there, he injured his left hip, which at the time was deemed as a season-ending injury.
From his draft day he committed to Ohio State, where he spent 4 years with them and accumulated 48 goals and 143 points in 138 games. In 2020-21, he made his professional debut where he split his time with the Flyers and the Lehigh Valley Phantoms. At the AHL level, he appeared in 14 games and scored 6 goals and added 4 assists, while going pointless in 5 games with the Flyers. The following year he ended up returning to the ice after rehabbing his hip injury and appeared in 28 games for Phantoms, where he scored 7 goals and 17 points, while appearing in one NHL game and going pointless.
While in the NCAA with Ohio State University, he lead the team in points on 2 separate occasions, while also being named First Team All-Big Ten in 2018. He was a two time Academic All-Big Ten selection and three-time Ohio State Scholar-Athlete. On the international scene, he represented the United States in 2017 where he helped them win the gold medal at the World Junior Championships. He scored a goal and added an assist in 7 games. Laczynski also represented his country at the Hlinka Gretzky Cup, where he won the bronze medal.
The Flyers' bottom-six is currently up in the air as we speak and Laczynski has a really good shot at making the club out of training camp. He has been touted for several years, he is known to be a utility guy – something similar to Scott Laughton – and had it not been for the hip injuries, he would've had more opportunities at the NHL level.
If, and when Tippett and Allison do sign new contracts, the bottom-six will become a lot more crowded, however Laczynski is a good bet to beat out several other candidates for a final roster spot.