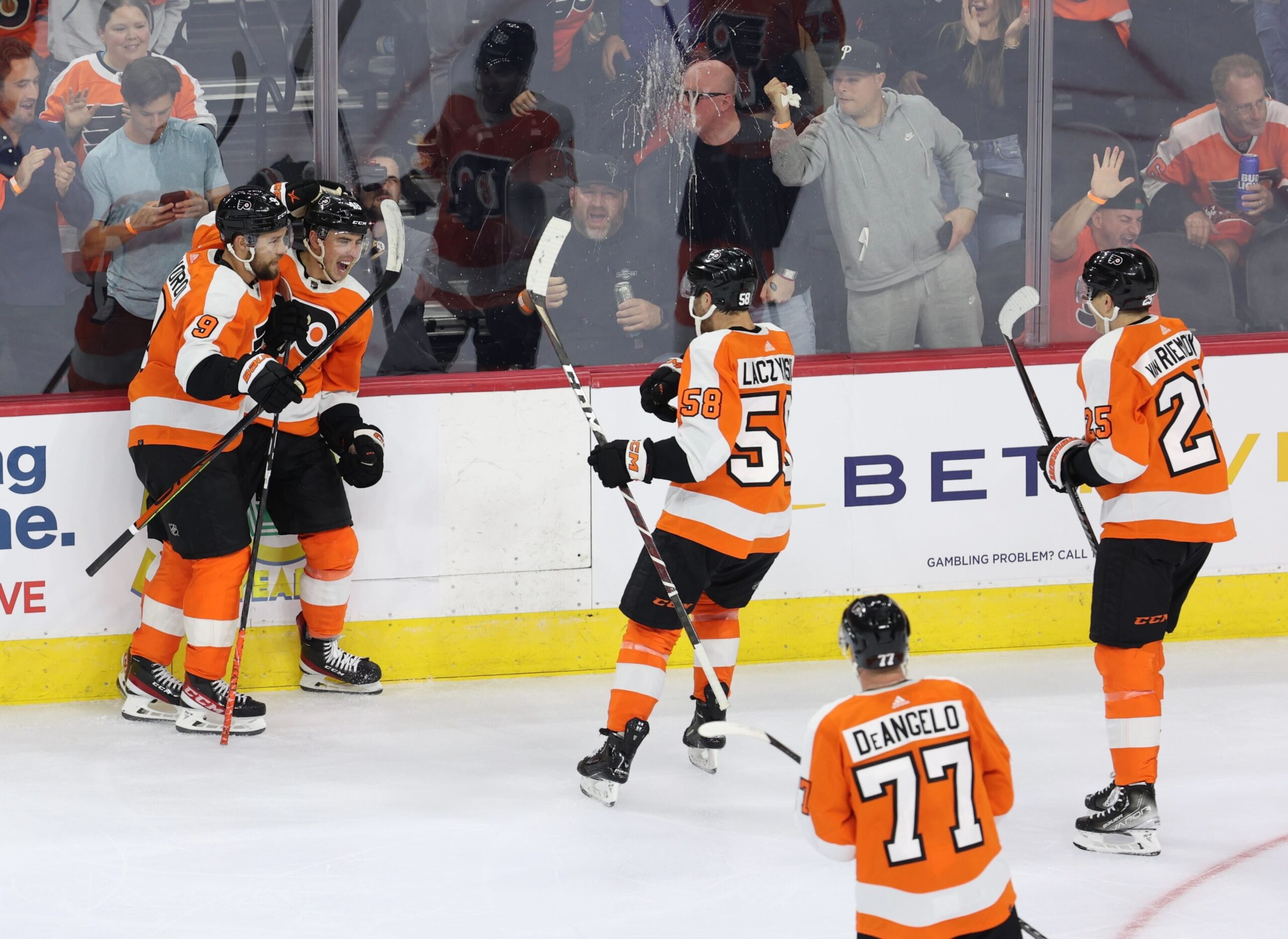 Taking a Look at Your Metropolitan Division Frontrunning Philadelphia Flyers
One month down, 6 months to go, but waking up on the 31st of October with the Philadelphia Flyers idle until tomorrow, it's a marvel to see that they're sitting near the top of the Metropolitan Division with 11 points through 8 games.
All summer the common theme was far from positive but there was one glimmer of hope and that was the man behind the bench in John Tortorella. It was no secret that the Flyers lacked grade-A talent, especially with Sean Couturier, Ryan Ellis, and Cam Atkinson missing, but Tortorella has a knack for taking misshapen rosters and getting every ounce out of them. He's done exactly that as the Flyers take a 5-2-1 record into November and look to build off that momentum.
For the Flyers to have had any lick of success, their remaining top guns had to come out to play and they did just that in the first 8 games. You have Carter Hart between the pipes with a 5-0-1 record and a sparkling .938 SV% and 2.31 GAA. Kevin Hayes, who is now the first line centre and coming off a few injuries last year, has 9 assists and 10 points in 8 games, Travis Konecny has 4 goals and 9 points, Tony DeAngelo has 5 assists and 7 points, and Joel Farabee and Ivan Provorov have 5 points each. Before breaking his finger, James van Riemsdyk had 5 points in 6 games as well. When they are contributing, it has generally come from the sources you would expect – or at least hope for.
Tortorella's no-nonsense, tough love approach has rung true early on this season as we have seen players like Konecny, Hayes, Wade Allison, and Morgan Frost get benched. In fact, the ATOI has been something to keep an eye on all month as the Flyers have been leaning heavily on certain players. DeAngelo, Provorov, and Travis Sanheim are the Three Musketeers on defense and lead the team 1-2-3 in ice time per game with 24:25, 23:37, and 21:24. Joel Farabee's 20:04 leads all forwards, followed by Konecny's 19:48, Scott Laughton's 19:20, Hayes' 19:07, and then surprisingly Noah Cates' 18:17.
Frost has averaged just a shade over 13 and Allison just a little over 12 minutes, but their last few games are indicative to Tortorella trying to spark something out of them. Allison only played 6:14 last night against the Carolina Hurricanes but had his best game on the scoresheet with a goal and an assist – that coming after Thursday's game when he played only 5:09. It remains to be seen whether or not this trend continues moving forward, but last night's line juggling showcased Allison on the fourth line with Lukas Sedlak and Nicolas Deslauriers while Morgan Frost centered the third line with Zack MacEwen and Kieffer Bellows.
On the bright side, we have seen a lot more good than bad in the first 8 games and maybe the biggest improvement has been the top pairing of DeAngelo and Provorov. Provorov has looked nothing short of spectacular, seemingly regained his 2019-20 form, and is playing with a lot more confidence than we have seen from him over the last few years. That's on top of the fact that he's jumping up on the rush, firing shots, blocking shots at will, taking the body, and somehow averaging less minutes than only one person on the team. DeAngelo has been a godsend for the anemic and abysmal power play that we have witnessed over the years after the severe drop-off of Shayne Gostisbehere. DeAngelo has 1 power play goal with 3 assists and has helped the Flyers to the tune of a 21.43% man advantage. They are only 16th right now in the NHL but considering they were dead last and only scored 32 power play goals last year, that is a significant change and it all stems from the quarterback.
In terms of overall team play, the Flyers have been opportunistic and have ridden Carter Hart, but they have still looked really good even after allowing 40-50 shots a game. They have found a way to come back in games on a consistent basis, whether they trail by 1 or 2 goals. Even in their losses, they have found ways to make it interesting as they were down by 2 goals in the Florida loss and their most recent defeat against Carolina. They provided theatrics in their victories against the New Jersey Devils, Vancouver Canucks, Tampa Bay Lightning, and the Florida Panthers and while it is not a sustainable brand of hockey, it has worked so far with the notion that at some point the Flyers will shore up defensively. We witnessed a little bit of that on Saturday against the Hurricanes when they stymied them for most of the third period until they allowed the game tying goal with 2 minutes left.
The effort is there but the execution needs to match as they start the month on a dreaded back-to-back on the road against the New York Rangers and the Toronto Maple Leafs.