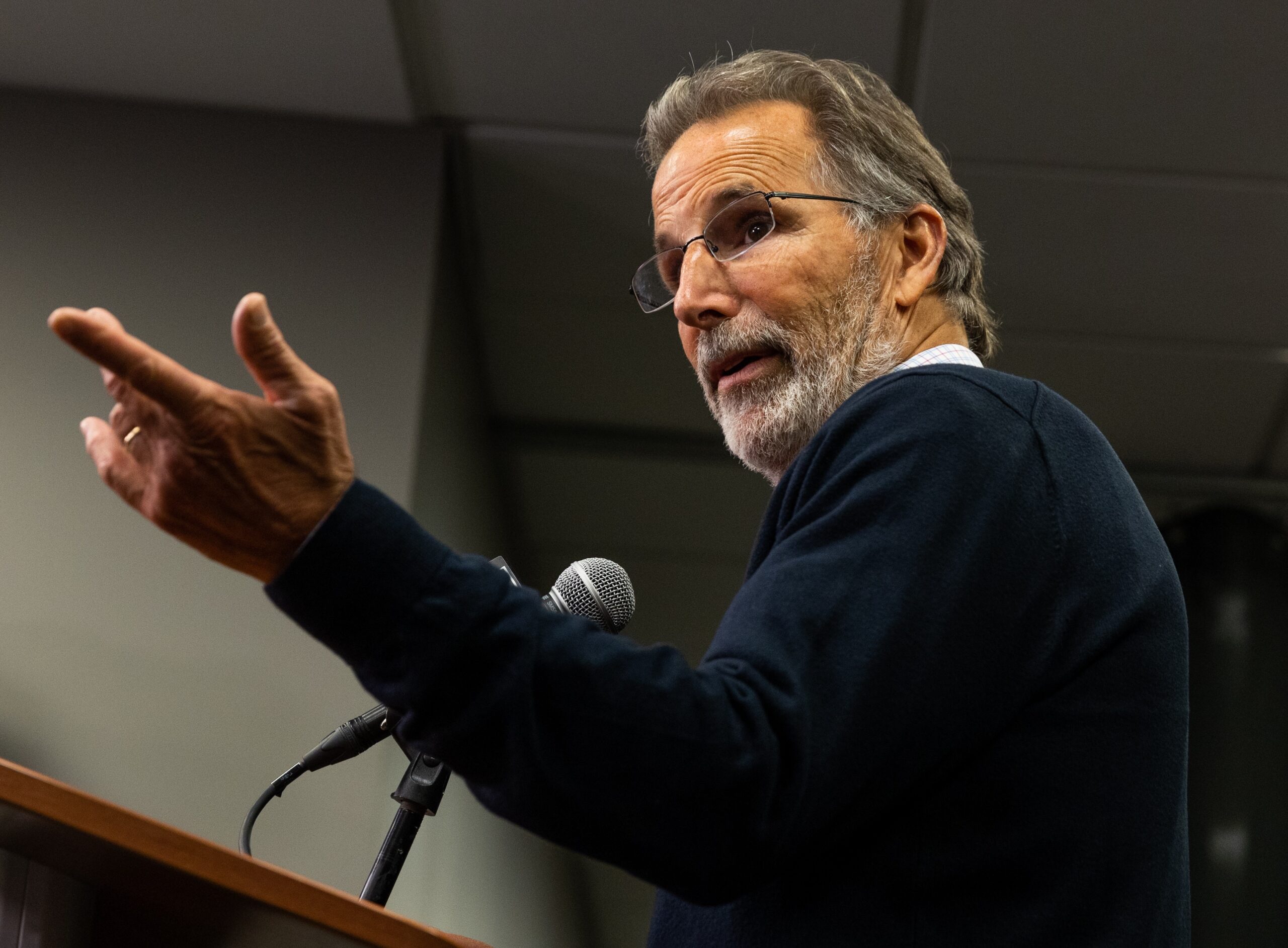 Tortorella's Tough Love Approach Worked – For Now
If you missed Sunday's game against the San Jose Sharks and you looked at the time-on-ice minutes for the Philadelphia Flyers, you might think to yourself that something must've happened to James van Riemsdyk, Kevin Hayes, and Travis Konecny who played 3:29, 11:02, and 12:25 respectively.
You'd be correct in your assumption regarding van Riemsdyk, who left the game in the first period after a puck deflected off his stick and onto his fingers and did not return. However, in regards to Hayes and Konecny – arguably the top players offensively – they were seemingly benched during the third period of a game they trailed 2-0 and then eventually lost 3-0.
It was first really noticed when the Flyers were awarded a power play with 14:21 remaining in the third period and down by one. John Tortorella opted to start his second unit to begin the man advantage and as they went off for a line change, Hayes and Konecny remained stapled to the bench. Being down by one with more than half the game remaining, it wasn't like the Flyers were out of the game, but it was definitely Tortorella trying to send a message to his team early in the season that he won't stand for nonchalance. They remained on the bench until the end of the game as the Flyers couldn't find a way to crack James Reimer.
When posed after the game about the benching, Travis Konecny quickly responded with the fact that it "probably had something to do" with him being on the ice for the first 2 Sharks goals. When asked what kind of message this sends to him and the rest of his team – that two leaders of the clubhouse were benched in a critical juncture of the game – he alluded to what Tortorella has been saying from day one that it doesn't matter who you and what you've done in the past, if you mess up, you're going to have to deal with consequences.
Midway through the second period, on their first man advantage, it seemed like the Flyers scored the first goal of the game after a good forechecking shift from Hayes set up Scott Laughton and Joel Farabee for a tic-tac-toe play. Upon further review, Hayes slowed up before entering the zone to dismay of Laughton, who kept his momentum going. His skate entered the zone before the puck did and the play was overturned rather quickly. A few minutes later Erik Karlsson broke the deadlock with a slap-shot goal from the corner boards, giving the Sharks a 1-0 lead they would never surrender.
On the goal itself, Konecny looked a little lost and found himself in no-man's land right in front of Felix Sandstrom, which seemingly played a part in his benching. When Tortorella approached the podium for his interview, he kept it short and sweet as he always does. He mentioned that turnovers were what really cost them that night and even though they arrived back from Nashville around 3:30 in the morning, it wasn't a physical tiredness that did them in, it was a mentally grogginess that was the culprit. He alluded to the fact that they have 16 back-to-back situations this season and that the Flyers have to learn to play better in the second leg, no matter what.
He only took a few more questions, the second one being about van Riemsdyk to which he said he had not spoken to the trainers yet, and then when asked about assessing Felix Sandstrom's performance he said he would not be evaluating anyone's performance from that night, they had the day off tomorrow and he wouldn't forget the first 5 games and how well they played, but they would get to return to practice on Tuesday and Wednesday ahead of their tilt with the Florida Panthers – ending it with his patented smirk.
Tortorella is not averse to making unpopular decisions or controversial ones as well. He is a member of the old-school fraternity that say what's on their mind and won't shy away from important decisions – like benching top players. The Flyers are 5-2-0 to start the year, a season no one gave them a chance from the moment the free agency window opened and closed, but they have a lot of work to do if they want to maintain that record and make a push towards the postseason. Moves of this magnitude will be taking place all season so it's definitely a signal to the rest of the team to be on their toes and play the right way.
He has had several run-ins with players over the years, most recently and most notably with Pierre-Luc Dubois during his time in Columbus. The former third overall pick never saw eye to eye with Tortorella and eventually asked for a trade out of Columbus that was granted when they found a trade partner in the Winnipeg Jets. The spat became rather public as well – nothing shocking about that – and Tortorella didn't mince any of his words:
"Have [Pierre-]Luc and I had a conflict? Goddamn right we've had conflict. If someone doesn't want to be here, that's a hard thing for me to stomach, quite honestly. I'll tell you this, I do think the athletes today, it's a softer athlete. And the benching; I'd do it again."
While things might be a little different with his tough-love approach of Konecny and Hayes, let's also not forget what Tortorella said during the offseason, which mirrors his Dubois conflict:
"I'm going to tell them what we're looking for, we're going to push to that level, and if some guys aren't willing to get there, or maybe there's some stubbornness about getting there, we'll look to someone else."
It was something that was going to stew with no games being played from Sunday to Thursday and even though they had a few practices in between to let off some steam, their very first game after the benching was going to be critical.
In the Flyers' 4-3 victory over the Florida Panthers last night, Konecny stood out far more than ever before and more than any other forward dressed that night. He was all over the ice, he created scoring opportunities for him and his teammates, he collected 2 primary assists, played 22:14, and recorded 3 hits and 3 blocks. Kevin Hayes on the other hand played his usual game where he controlled the pace, was great defensively and created several opportunities for his teammates throughout. He also collected 2 assists, had 2 shots, recorded 2 hits and a block, and played 19:55.
It wasn't the prettiest win and quite honestly not a lot of the 5 have been, but they found a way yet again, mostly due to Carter Hart's heroics in net. Nevertheless it was great to see Konecny and Hayes take the benching as an opportunity to get better, mature, and come back with one hell of an effort.
Konecny now has 4 goals and 8 points in 7 games and Hayes has 9 assists and 10 points in 7 games as well and if the Flyers are going to go anywhere this season, they're going to need these 2 to continue leading the way offensively. Hopefully it was a one-off opportunity and both players and coach learn from the experience but moving forward, this is seemingly how things are going to be handled and if you can't take Tortorella's heat, you might as well stay far away from his kitchen.