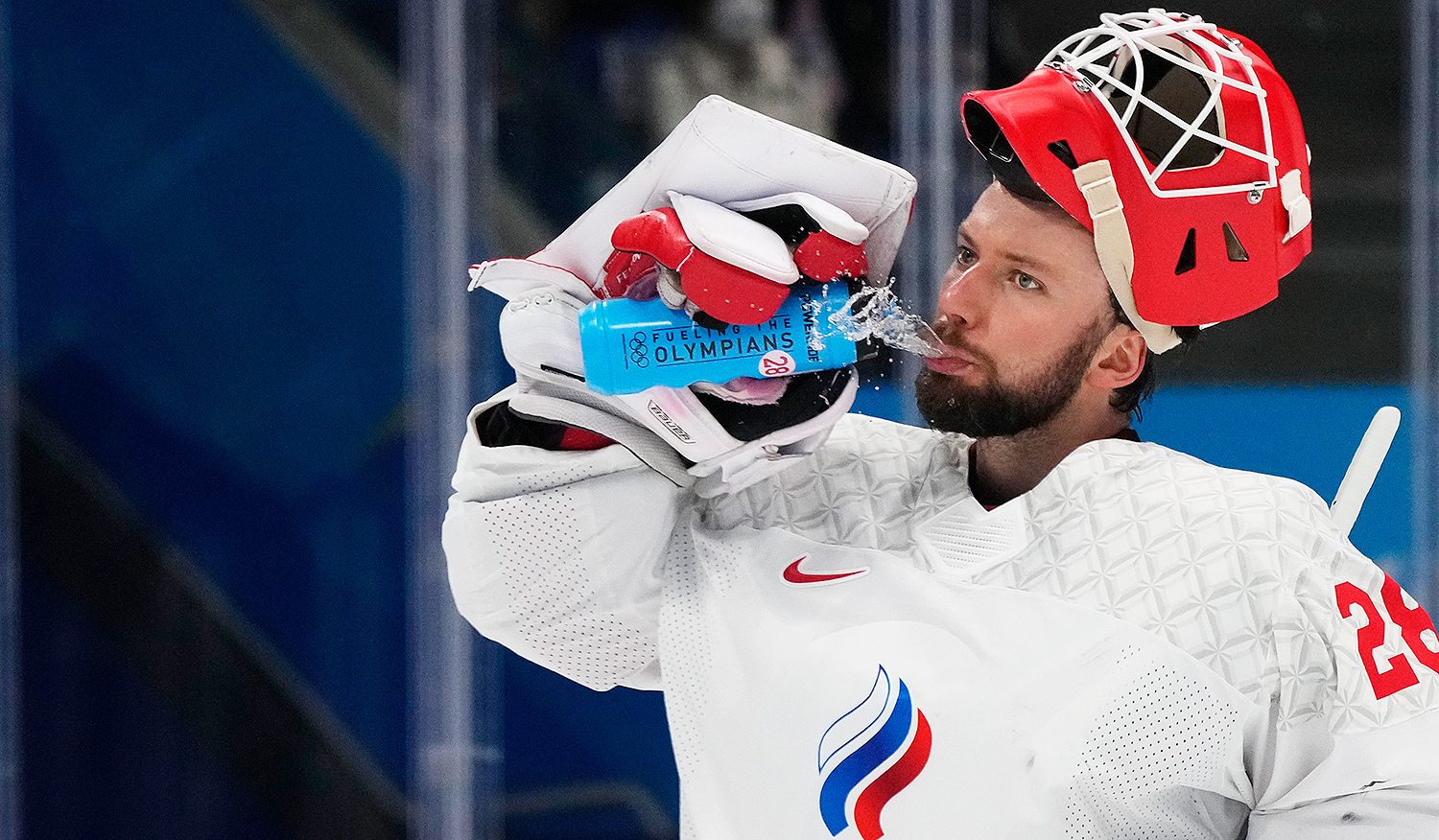 Report: Ivan Fedotov Detained in Russia for Evading Military Enlistment
Top Philadelphia Flyers goalie prospect Ivan Fedotov (25) has reportedly been detained in Russia for draft dodging.
The Russian website Fontanka.ru reported the news earlier today. The account Hockey News Hub was the first to make the news relevant on Twitter.
The article is in Russian, but Google Translate helps paint a picture of the situation.
According to our publication, the request to the Main Directorate of the Ministry of Internal Affairs for St. Petersburg and the Leningrad Region came from the military prosecutor's office, where, as we were told, "there are sufficient grounds to consider Fedotov an army evader." That is, he has in the future article 328 of the Criminal Code "Evasion of military or alternative civilian service" (up to two years). As for the initiator – the military prosecutor's office, the logic here is clear – Ivan Fedotov is a member of the HC CSKA, that is, formally a military man.
Russian criminal investigators reportedly began waiting out the Philadelphia Flyers prospect in different parts of St. Petersburg today before detaining him while he exited CSKA Moscow's arena.
PS: At about 5 p.m., criminal investigators met the goalkeeper of the CSKA hockey team and the Russian national team Ivan Fedotov in Kupchino, at the exit from the ice arena, and suggested that he go to the military registration and enlistment office.
Fedotov did not argue.
The Flyers signed Ivan Fedotov to an entry-level contract on May 7th. He had already announced he was leaving CSKA and crossing the pond to Philadelphia.
Fedotov won the award for top goalie in the KHL last season and helped CSKA Moscow lift the Gagarin Cup with a .937 SV% and 1.85 GAA in the playoffs.
His regular season numbers were also impressive: 26 GP (14-10-2), .919 SV%, 2.00 GAA
Ivan Fedotov informing the CSKA coaching staff and club management of his decision to leave Russia may be a factor in the ongoing situation.
According to our interlocutors close to this situation, "thus, he arbitrarily and illegally terminates the contract with the hockey club." One can only build versions about the reasons for this behavior. Nevertheless, based on the actions of the Criminal Investigation Department of St. Petersburg, this story is difficult to assess outside the political context.
Working on getting more information on the reported detainment of Ivan Fedotov in Russia for "draft dodging". This is something that could affect a lot more than just the Flyers goalie prospect.

— Bill Meltzer (@billmeltzer) July 1, 2022
Seemingly every week gives more fuel to the idea that the Philadelphia Flyers are a cursed organization. Fedotov was supposed to compete for a role with the big club in training camp. It was announced last week that Joel Farabee might miss the start of the regular season. Ryan Ellis is still not skating and has the "bulk of rehab ahead of him."
More information to come.