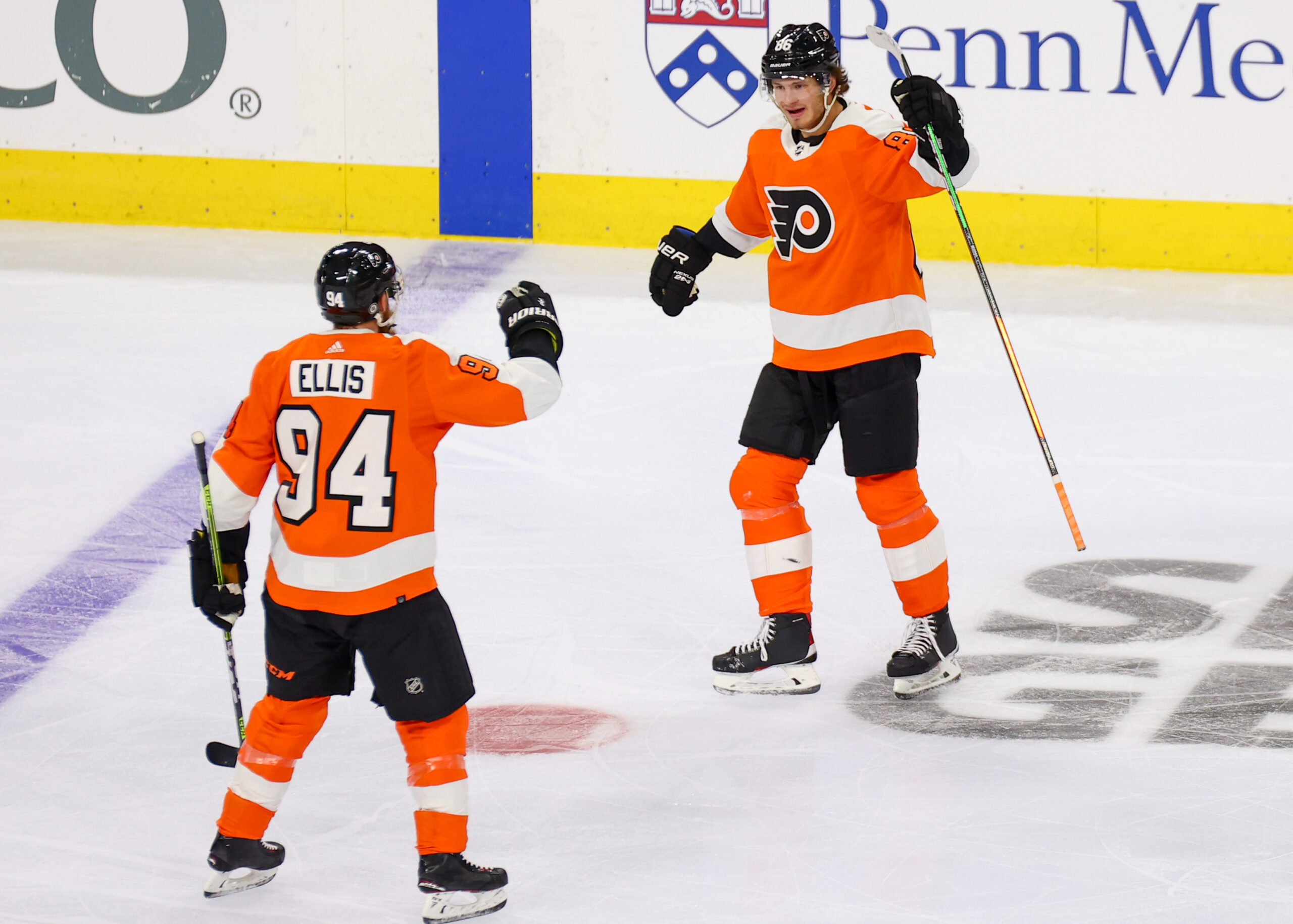 Flyers Injury Report: Farabee, Ellis, Seeler, and more
As the Flyers are shaking things up in hopes of being competitive next season, a few unexpected injuries have popped up this offseason. Chuck Fletcher spoke with the media on June 29 and provided a few injury updates.
Joel Farabee suffered an injury while working working out at his home. He felt a pinching sensation in his neck. Four days later, he went to the doctor. The team later announced Farabee underwent surgery and will be out 3-4 months. Farabee underwent disc replacement surgery and subsequently became just the third NHL player to undergo such procedure.
It's likely the Flyers organization will take their time on working back Farabee so it's possible it could be a little over the initial timeline of 3-to-4 months.
Ryan Ellis has been making progress so far over the offseason, Chuck Fletcher told the media on June 29. It doesn't seem like much progress however, as he still has not begun skating. Fletcher said that Ellis has the "bulk of rehab ahead of him" and it's currently unclear if he will be able to participate in camp later this year. At this point, Ellis continues to be a myth and nobody knows if he actually exists.
The 31-year-old veteran appeared in just four games last season and then went out with an unspecified injury. The Flyers haven't been clear on what exactly is going on with Ellis, but have hinted that it is a combination of multiple injuries.
Nick Seeler suffered a lower body injury that forced him to miss the final 14 games of the Flyers season. While the team hasn't provided an official injury update, it's expected he will be ready to go when camp opens.
In other news, Ivan Fedotov was detained in Russia on July 1. The Flyers are aware of the situation, and there are no further updates.