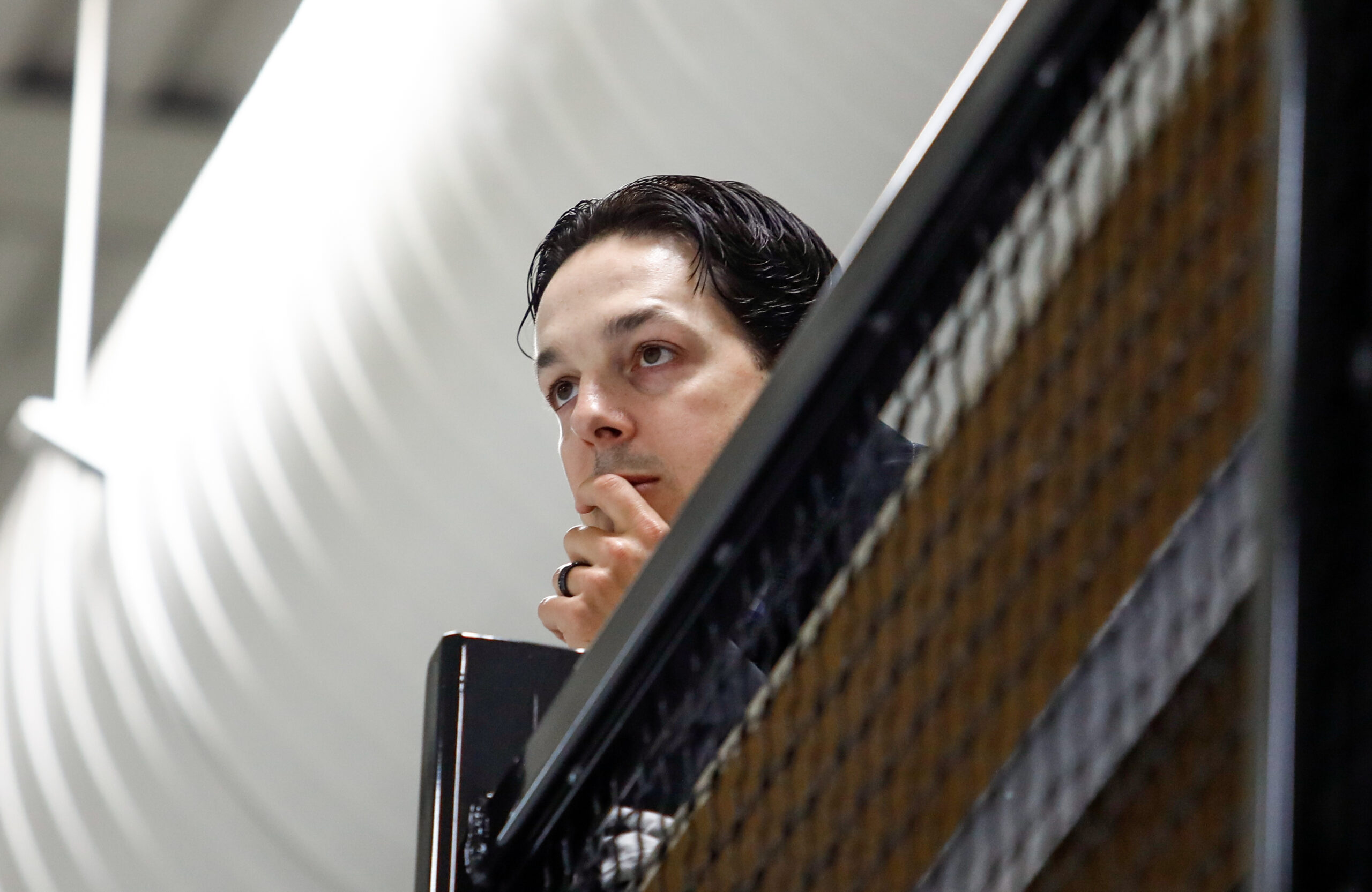 Fans Were Loud, Sounds Were Deafening, and Higher-Ups Had to Act Fast; What Could Be Next For Downtrodden Flyers?
In case you missed it, the Philadelphia Flyers fired President of Hockey Operations and General Manager, Chuck Fletcher, after a tumultuous and decrepit tenure that lasted nearly 4.5 seasons.
It should come as no surprise to anyone that he was finally relieved of his duties, however it seemed like a tall task with how the higher-ups and ownership stuck by Fletcher through thick and thin. It wasn't so long ago that the Flyers were 1 game away from advancing to the third round of COVID playoff bubble – it definitely feels like ages ago – however he bungled the blueprint and almost everything that followed soured. The Flyers named Daniel Briere as the interim General Manager and said in a press release that they will be undergoing the process of filling out both positions.
In less than 10 years and with Briere planted as the interim General Manager, the Flyers are in the process of their 4th general manager, the Flyers have also gone through 7 head coaches – whether interim or full time – since 2012, have tried forming several different "cores" to no avail, and are in this unenviable position because of their lack of foresight, not willing to change with the times, and thinking they knew what they were doing because it worked before – in the 80s, 90s, and 00s. Fletcher's hiring was a puzzling one to begin with since his track record from Minnesota was never that sparkling. He was given the benefit of the doubt – countless times by the end of his tenure – and an opportunity to work with the young core that Ron Hextall believed he secured.
Fast forward to March 10th, 2023, and Fletcher and company have essentially dug an even deeper hole that was once unimaginable, considering who his predecessors were and what they had accomplished themselves. At one point in time, it seemed impossible that someone could do a worse job than Paul Holmgren's latter half from 2010 onwards, then it seemed improbable that the dictatorial regime that Hextall headed could be topped, but then Fletcher arrived and what was once a beacon of hope was completely washed away in a few years. That young core of Ivan Provorov, Travis Konecny, Shayne Gostisbehere, Phil Myers, Nolan Patrick, Joel Farabee, Carter Hart, and Oskar Lindblom, among others, were heralded as one of the best farm systems in the game. Since then, Gostisbehere got the boot to the wasteland in Arizona, Patrick butted heads with the coaching staff on how he was being deployed, Myers became Alain Vigneault's black sheep, Lindblom eventually got bought out to make room for Nicolas Deslauriers, and players like Provorov and Konecny have been dragged in trade rumours since 2019.
Under the new regime, the Flyers went from 42 wins in 2017-18 to 37 wins in 2018-19 – when Fletcher was hired mid-season – to 41 wins in 2019-20 to 25 wins in 2020-21 and 2021-22 to currently 24 wins in 2022-23. Going back to 2006-07 when they finished dead-last in the NHL, the Flyers have won less than 30 games only 5 times, which includes the 2006-07 season, the lockout-shortened year of 2012-13, and then the last 3 years with Fletcher. In fact you can even go all the way back to 1972-73 and the Flyers have only had less than 30 wins in a season once more – lockout shortened season in 1994-95 where they went to Eastern Conference Finals. In other words, 6 times since 1972-73 and Fletcher was responsible for 3 of them.
Injuries played their part for sure, but even then the team was flawed and built on rubble. The defense was never tended to and they tried filling in the gaps with patchwork that they deemed invaluable at the time of the trades or signings. Rasmus Ristolainen was on the downturn in Buffalo but Fletcher shelled out a first, a second, and a roster player. Tony DeAngelo had one good season in Carolina – a team notorious for making players look good – and the Flyers likened him to the two-way player that Ryan Ellis was supposed to be. He sat on Matt Niskanen's retirement and tried filling in the gap with offensive-minded Erik Gustafsson, and he hoped that Keith Yandle could find his footing after a few rocky years in Florida.
The offense has also taken a hit over the years and have been at the bottom of the league. They don't possess a natural goal-scorer, they don't seem to look for them either when it comes to trade deadline, free agency, or at the draft. The Flyers are filled with "two-way" playmakers or grinders from top to bottom and this year they have had to rely on players like Scott Laughton, Morgan Frost, Noah Cates, and Owen Tippett – players either not known for their scoring or players who were in need of big seasons – to supplement their supposed big guns in Kevin Hayes, Travis Konecny, Joel Farabee, and James van Riemsdyk.
Hayes was named an All-Star but anyone who has followed this team this season knows that he has had a roller-coaster year with several scoring droughts mixed in. Travis Konecny was on a roll before he hit a snag where he went goalless for 13 games. He picked it up before succumbing to an injury that has no timetable for a return. Farabee is currently in the midst of a 24-game goalless drought and van Riemsdyk has 3 goals in his last 25 games. Tippett, Frost, Laughton, Hayes, Farabee, and van Riemsdyk have combined for a whopping has 23 goals in the Flyers' last 22 games. For reference, Connor McDavid has 21 goals in his last 25 games. The team as a whole has scored 46 goals in that span and 37 in their last 18, where they've lost 14 times.
Blame can be placed in a variety of departments but at the end of the day, the players can only do so much themselves when they're not technically game-breakers, the players can only do so much with what they're surrounding by, and the coaching staff can only do so much with what the front office has given them. Missing Sean Couturier and Cam Atkinson has hurt the offense, there's no doubt in that, but the front office and even its predecessors have been at fault for not helping their players – especially the ones in their prime – with valuable, skilled, and game-breaking teammates.
With Fletcher out of the picture, in steps Daniel Briere, who was previously Special Assistant to the General Manager and was being groomed for the last few years for this eventual moment. As for what follows this colossal move remains to be seen, especially with Senior Advisors still currently holding their positions. At times, Fletcher was just the puppet to the puppet-masters working the strings in the background. As Crossing Broad's Anthony SanFilippo mentioned a week or so ago, Bill Barber has had his hand on the organization and some of the moves as he's been in the ear of Dave Scott. While also not forgetting that Bobby Clarke, Paul Holmgren, and company have been around for as long as anyone could remember.
.@AntSanPhilly reveals who is actually calling the shots in the Flyers front office pic.twitter.com/67ZKTuHKP7

— Crossing Broad (@CrossingBroad) March 2, 2023
Dave Scott was quoted as saying, "In the coming days, we will begin the process of restructuring our Hockey Operations Department by separating the President and General Manager positions."
Sportsnet's Elliotte Friedman and Jeff Marek also chimed in on their 32 Thoughts podcast, reiterating what many believed in that Chuck Fletcher was going to be fired at the end of the season. I believed that they were always going to give him the season and especially the trade deadline because it seemed so simple; trade your expiring contracts and we'll take care of the rest. However, he wasn't even able to achieve that when he was unable to move James van Riemsdyk and Justin Braun. That in it of itself sparked the changing of the guard because the fan base had had enough and voiced their concerns more than they ever have.
Friedman also alluded to the fact that maybe this will be the end for Dave Scott as well. "I think Dave Scott…whether it's positioned as a retirement or whatever it is…I do think we're gonna see that change too at some point."
In regard to the open vacancy for the President of Hockey Operations: "I have no doubt that the Flyers phones are gonna ring off the hook with people who are interested in this job."
On John Tortorella, who has been the whipping boy for the Flyers in the media this season: "It's clear the fanbase believes in what he's doing…he's got a big say in the roster and who he thinks deserves to be on the roster."
About potential front office hires like Chris Pronger, Eric Lindros, and Eddie Olczyk: "I've heard in multiple places that they're people there who think very highly of him (Eric Lindros)."
On Daniel Briere and his current position: "I would be surprised if he doesn't get one of the jobs. To me, the question is which one is he gonna have. People have seen him in like the dirty cold rinks putting in the effort. He's not a guy taking shortcuts to learn the business."
On the admission of Dave Scott's "multi-year process": "That is an admission for the first time, maybe in our lifetime, this where Philly is going…they are doing a full rebuild." He also adds that Daniel Briere will not have any issues with going through a full rebuild: "This new GM coming in will have more authority than the last one had."
"The moment coach John Tortorella's name appeared on that "this year was the first step in building the future of the Flyers" letter in February, it signaled where everything was going. The as-yet-undetermined part is how deep this rebuild will go, but there's a chance it will be more significant than expected. One governor said this week that, early in the season, comp tickets for Philadelphia games were up 50 percent over 2021-22. Nothing delivers a message louder than that."
And finally, Friedman alluded to the Ivan Provorov/Pride Night situation as a likely reason as well: "I do think the Pride Night…where ownership or representatives for ownership were not informed until warmups started that Provorov wasn't going to skate…don't surprise your bosses. I'm not sure why it all happened this way. I don't know if that is fair to totally pin on Fletcher. But anyone out there who wants to be a manager or has desires of running any kind of company…you cannot surprise your ownership like that. From the moment that happened, I think there we gonna be consequences, I do."
Firing Chuck Fletcher should be step one of a multi-layered plan to get this team back in the 21st century. The Flyers have been caveman-esque with their willingness to change to the modern game, they still believe grit and toughness is of the utmost importance, and while it is a good quality to have, you also need fast, skilled, and talented players up front to balance out the toughness at the bottom.
It's essentially the calm before the storm, where they finally listened to the fanbase and couldn't ignore the noise any longer. The trade deadline was the final blow, and it didn't help that Fletcher came out of that press conference looking for pats on the back for "trying" to trade someone that many pundits had at the top of their trade lists.
New York Rangers fans stormed the Wells Fargo Center in grand numbers and while it has happened before, the noise, the sounds, the cheers, and the jeers coming from the opposition team on your home territory was deafening – especially on national TV. That was followed by a chorus of boo-birds when Fletcher was introduced at the Town Hall meeting with Season Ticket Holders the following day after the trade deadline. The Flyers had his back for as long as anyone could, they let him go through the trials and tribulations, they allowed him to retool on the fly and then try to change the name of their "plan" countless times. However, finally, the noise was too deafening for them not to do anything as their biggest fears were coming to fruition with low attendance numbers, boycotts, and even friendly protests on the horizon.
So while it is a start – and a damn good one at that – more like-minded moves need to be made and it starts with the Senior Advisors who were on top of Fletcher and have had their prints on this team for a long time. We are in for another rocky off-season but at least this time around, there's a little bit of hope – even if its miniscule, it's something to look forward to.
Changes are afoot if these reports are to be believed, and for the first time in years, Flyers fans can rejoice about something collectively.