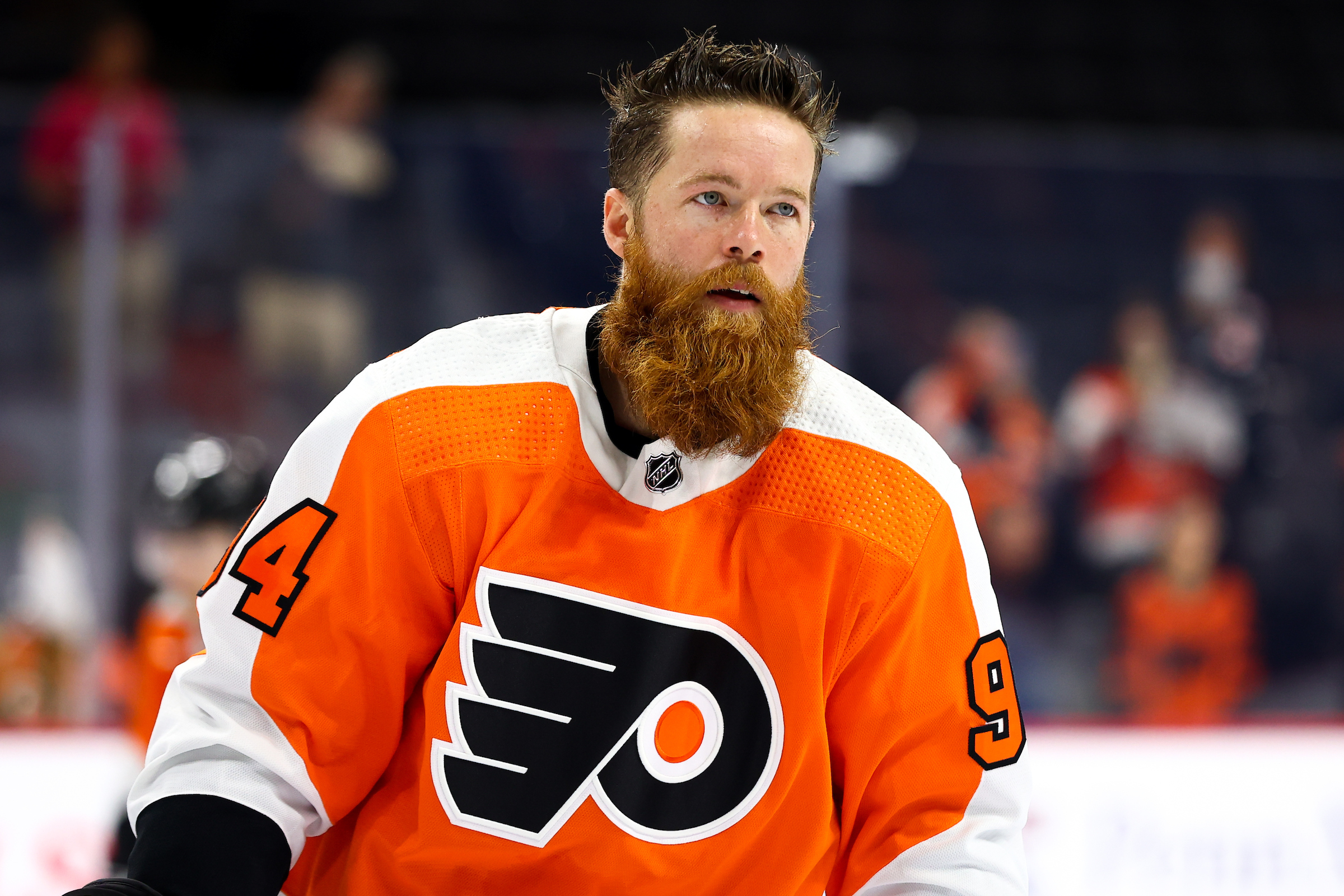 Chuck Fletcher's off-season was heavily criticized, heavily scrutinized, and talked about way too much. Understandably so, it was the biggest off-season, change-wise, that the Philadelphia Flyers have undergone since the summer of 2011 when the franchise shipped out Mike Richards and Jeff Carter.
Fletcher had mentioned that there was no way he was going to bring back the same group since he knew nothing would change. In came Ryan Ellis, Cam Atkinson, Keith Yandle, Rasmus Ristolainen, Derick Brassard, Martin Jones, and Nate Thompson. Outgoing were Jakub Voracek, Shayne Gostisbehere, Nolan Patrick, Phil Myers, and Brian Elliott.
There was an air of negativity surrounding the team and within the locker room. There were divisions between players and coaches and it got to a point where change had to be made; primarily to the core. Claude Giroux, Sean Couturier, and Voracek represented part of the Flyers' core for a decade and brought about no successful runs. In fact, they made sports history by being the first team to alternate between making and missing the playoffs in a 10-year span.
On-ice results played a factor in the moves but just as importantly, the moves reflected towards the off-ice issues that the Flyers have faced for years. There was a serious lack of accountability and leadership and Fletcher went about it the right way. Every single player he acquired had a letter on their jersey last year and beyond.
Like every move, you have those who are for them and those who are vehemently against them. The most criticized move from the summer was the acquisition of Rasmus Ristolainen. The physical defenseman has had his fair share of issues recently with the Buffalo Sabres, but who hasn't? The cost of acquisition was high, but when you take into account that it became a bidding war, he is a right-handed shooting defenseman, and he brings an element that the Flyers desperately needed; the cost makes sense.
The first round pick was never going to be used, that much we knew. With so many trade rumours swirling, it would've been shocking had they actually made the pick. Vladimir Tarasenko brought about too much risk in terms of his health and his contract, and the St. Louis Blues weren't budging when it came to salary retention. Ristolainen has yet to play in the regular season but his impact will be grand, that much we know.
Both Martin Jones and Ristolainen are set to make their Flyers debuts on Wednesday night against the Boston Bruins. However, the other 5 players he acquired have already made big impacts 2 games into the season.
Ryan Ellis was the prize of the off-season. Being able to acquire a right-handed shooting defenseman who is locked up for another 6 years at a reasonable cap hit, and is there to help Ivan Provorov, is far more than anyone could have anticipated. So far he has 1 goal and 2 assists, averaging 25:35 TOI, 4 shots, and 3 blocks. He is a steadying force on the back end and is only going to get better with Provorov by his side.
Cam Atkinson came by in a trade for Jakub Voracek from the Columbus Blue Jackets. He is a shoot-first winger that the Flyers didn't have and he has shown that in spades so far. He has a goal and an assist, 3 hits, 9 shots on goal, and is a plus 5 through 2 games. He has formed a formidable duo with Joel Farabee and even a lethal trio when you factor in Derick Brassard.
Speaking of Brassard, his impact has been surprising to say the least. When initially acquired, he was to serve as a depth piece or a 4th-liner at best. However, injuries to Kevin Hayes and Wade Allison, as well as the demotion of Morgan Frost, propelled Brassard all the way to the second line.
To his credit he was very visible during the first game against the Vancouver Canucks but didn't record a point. Against the Seattle Kraken he was even more noticeable as he potted a goal and 2 assists. He has won 57% of his faceoffs, he is a plus 4 on the season, and has recorded 4 hits and 3 shots.
The offensive wizard that is Keith Yandle is an upgrade on the recently departed Shayne Gostisbehere. Both defensemen lack the defensive prowess, however their offensive ceilings suggest otherwise. Yandle has committed a few errors defensively due to his overly aggressive style, however his offensive prowess has made up for those errors as he has 3 assists on the season.
He is a very good power play quarterback for the top unit, knows how to keep the puck in the zone, delivers the right passes on the tape, and takes shots when need be. He's averaging nearly 16 minutes on the third pair and is also a plus one on the season.
Nate Thompson's return to Philadelphia is exactly what we expected from him. He's a good penalty killer, generally a good face-off man (only 36% so far), and will give you a solid 10 minutes every game. His impact was felt throughout last night against the Kraken and he didn't let Nathan Bastian get away scot-free after he went after Claude Giroux. He has 7 hits on the season and registered 25 penalty minutes against the Kraken. His fight with Bastian kept the crowd roaring in the third period and put an exclamation point on the big victory.
It's only been 2 games but with everything that was said during the offseason, the clear division between the fan base over the moves, and all the questions leading up to training camp and the start of the season, I think the off-season moves have been successful so far. Shift after shift, you notice a newcomer doing something positive and it came out in spades last night.
The schedule only gets tougher and that's exactly the test the Flyers need to see where they stand heading into the season. They have the Boston Bruins and Florida Panthers on the docket this week before heading out west on the dreaded Western Canadian road trip.
Changes needed to be made and with Ristolainen and Jones ready to make their Flyers debuts on Wednesday, we should have even more clarity on whether or not the Flyers made the right moves or not.

Riley Cote & Derek "Nasty" Settlemyre go behind the scenes and talk hockey with some of the biggest names in the NHL.