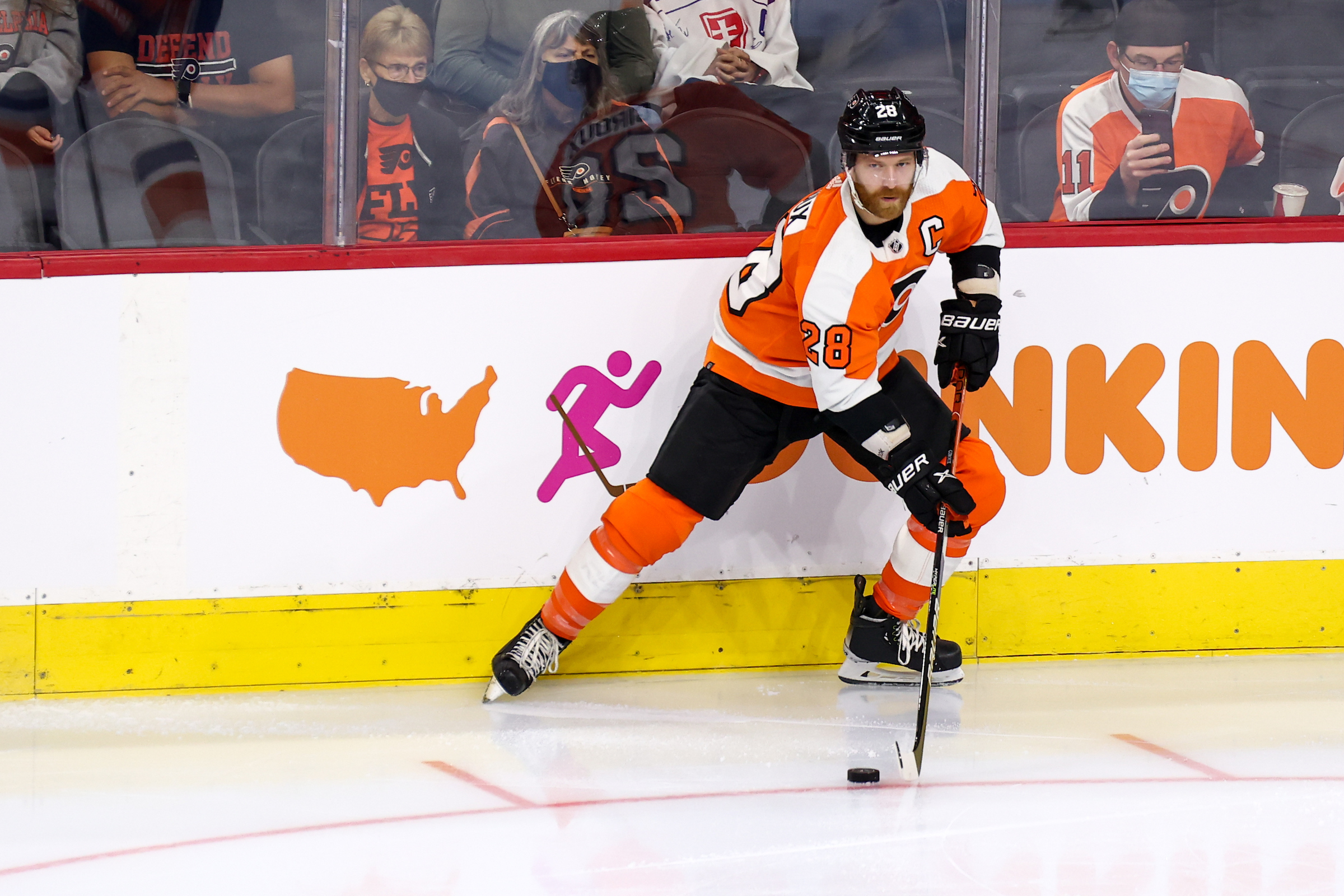 Philadelphia Flyers analyst Al Morganti made headlines last week when he suggested a potential landing spot for pending UFA Claude Giroux.
Appearing on SiriusXM's NHL Network Radio, Morganti said the only place he could see Giroux moving to this season would be Ottawa.
Claude Giroux (33) has a full no movement clause and controls his destiny. This is the final season of his eight year, $66.2 million contract.
It has been known since training camp that Claude Giroux's camp and GM Chuck Fletcher decided to table extension talks for a later date.
TSN Hockey Insider Pierre LeBrun last week: "I still think there's a chance that he plays his career there. But what they've agreed to is that he's entering the final year of his deal, as we've just mentioned, time flies, his eight-year contract that he signed in July of 2013 expires at the end of the season, at which point he'll be a UFA. His agent Pat Brisson, and the Philadelphia Flyers mutually agreed at an off-season discussion that they would not look to extend right now, that they would all play out the year and see how they all feel, how the team feels, how he (Claude Giroux) feels before making those decisions."
"So, still a chance he signs after the season; there's no rush, but it is interesting, that unlike a lot of other prominent players that are entering their final year that he chose not to extend."
At face value, the thought of Claude Giroux leaving Philadelphia, let alone in the middle of the season, is ridiculous. When Eagles tight end Brent Celek was released during March 2018, "G" became the longest tenured athlete in Philadelphia.
Giroux made his NHL debut February 19, 2008 in Ottawa against the Senators. He was named the 19th captain in franchise history after the lockout ended on January 15, 2013. The longtime captain is 200 NHL games away from surpassing Flyers legend Bobby Clarke in franchise games played. By all accounts, Giroux loves the Flyers and wants to end his career in Philadelphia.
Claude Giroux has been frequently linked with the Senators because they're his "hometown" team. The captain was born in Hearst, Ontario, a measly 10 hour car ride away from Ottawa. The young Giroux family has a house in Ottawa. Claude returns there every summer and spends the offseason training with Tony Greco.
We're two games into the 2021-2022 NHL season and Claude Giroux continues to age like a fine wine. "G" has a goal in both games to start the year, including the game-tying one during the opener against Vancouver. As long as the Flyers continue to compete, it seems like a sure bet that Claude will re-sign in Philadelphia.

Riley Cote & Derek "Nasty" Settlemyre go behind the scenes and talk hockey with some of the biggest names in the NHL.