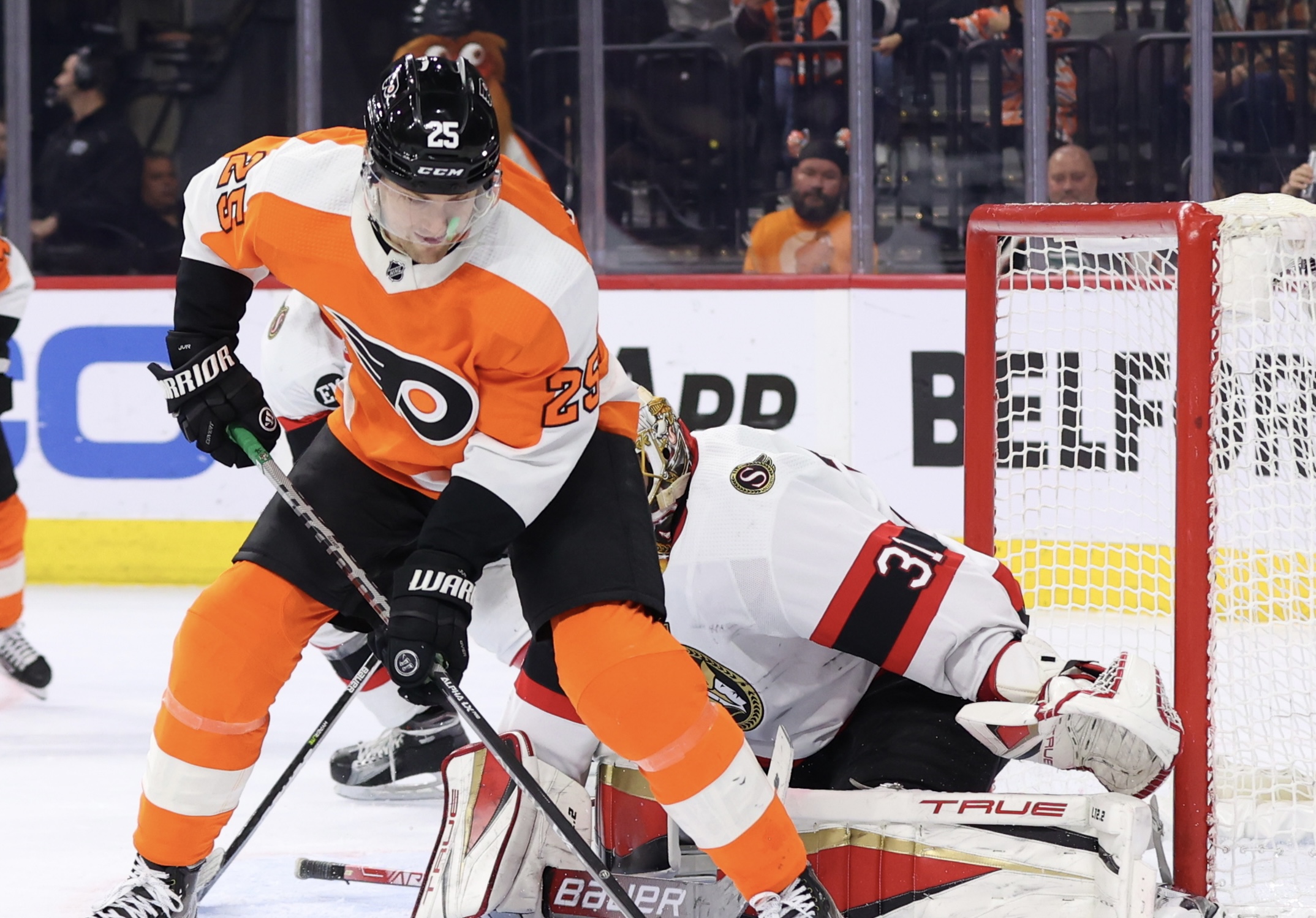 van Riemsdyk Out One Month, Atkinson Remains Out, Ristolainen and Tippett on Verge of Returning
Well, as if having Sean Couturier, Ryan Ellis, Cam Atkinson, Rasmus Ristolainen, and Owen Tippett out of the lineup wasn't bad enough for the Philadelphia Flyers, James van Riemsdyk has entered the foray after breaking his finger blocking a shot early in Sunday's game against the San Jose Sharks. 
van Riemsdyk, who is currently playing in a contract year after the Flyers unsuccessfully tried to trade him ahead of the NHL Entry Draft and free agency window, was enjoying relative success to start the season with 2 goals and 3 assists in his first 5 games before only playing 3:29 in his 6th game of the season. 
Unsurprisingly, van Riemsdyk has dealt with his fair share of injuries over his career, including a broken index finger in 2020 that had him sidelined for 4-6 weeks but with the COVID interruptions that followed, he didn't end up missing more than 3 games. He also dealt with a lower-body injury in the 2018-19 season that kept him out for 16 games in a season where he scored 27 goals and 48 points in only 66 games. He also had some injuries earlier on in his career, however he was able to suit up in all 56 games in 2020-21 and all 82 games in 2021-22. 
He is set to undergo surgery on Friday to repair his broken finger and will miss roughly one month of action, according to Bill Meltzer, which goes hand in hand with what head coach John Tortorella said in regards to his injury not being of the season-ending variety. 
James van Riemsdyk will undergo surgery on Friday to repair a broken finger suffered in Sunday's game. He will miss roughly a month.

— Bill Meltzer (@billmeltzer) October 25, 2022
In terms of the other injuries that the Flyers are dealing with, Tortorella said that Owen Tippett has to pass protocol first, but he may be ready for Thursday's game against the Florida Panthers.
Tortorella is also hopeful that Rasmus Ristolainen will be able to slate himself into the lineup as Louie Belpedio was sent back down to Lehigh Valley Phantoms, as he was seen rotating on the third pair during practice. As for who comes out of the lineup for Ristolainen, Tortorella was asked about the young Egor Zamula and said he's been playing great and joked that he didn't know his first name was Egor, as he always called him Z.
With van Riemsdyk out of the lineup, Tortorella said that Scott Laughton will replace him on the top power play unit and that he wants and expects more and better finishing from Morgan Frost. With Tippett returning, maybe look for Noah Cates to return back to the left wing – to "build his confidence" – as he wants to continue playing him with Scott Laughton.
Upon returning to practice, Tippett was seen wearing a tinted visor, which is general practice for players working back from concussions. However, he is working his way back into the lineup and needs to pass protocol first, which the Flyers are optimistic he will ahead of their next game. 
On Cam Atkinson, he was asked by Charlie O'Connor that after the Ellis debacle of last season, it's hard for Flyers fans not to think much about Atkinson's absence. Tortorella added that it's not a season ending injury but he is "status quo, trying to find his way". He said he will be back and that he's pushing hard to return as soon as possible. 
After two sets of back to backs last week, including Saturday and Sunday, Tortorella gave the team a day off on Monday and as they returned to practice on Tuesday the lines looked as following:
Joel Farabee – Kevin Hayes – Travis Konecny
Scott Laughton – Noah Cates – Owen Tippett
Nicolas Deslauriers – Morgan Frost – Wade Allison
Tanner Laczynski – Lukas Sedlak – Zack MacEwen
Ivan Provorov – Tony DeAngelo
Travis Sanheim – Justin Braun
Nick Seeler – Egor Zamula
Rasmus Ristolainen (rotating on the third pair)