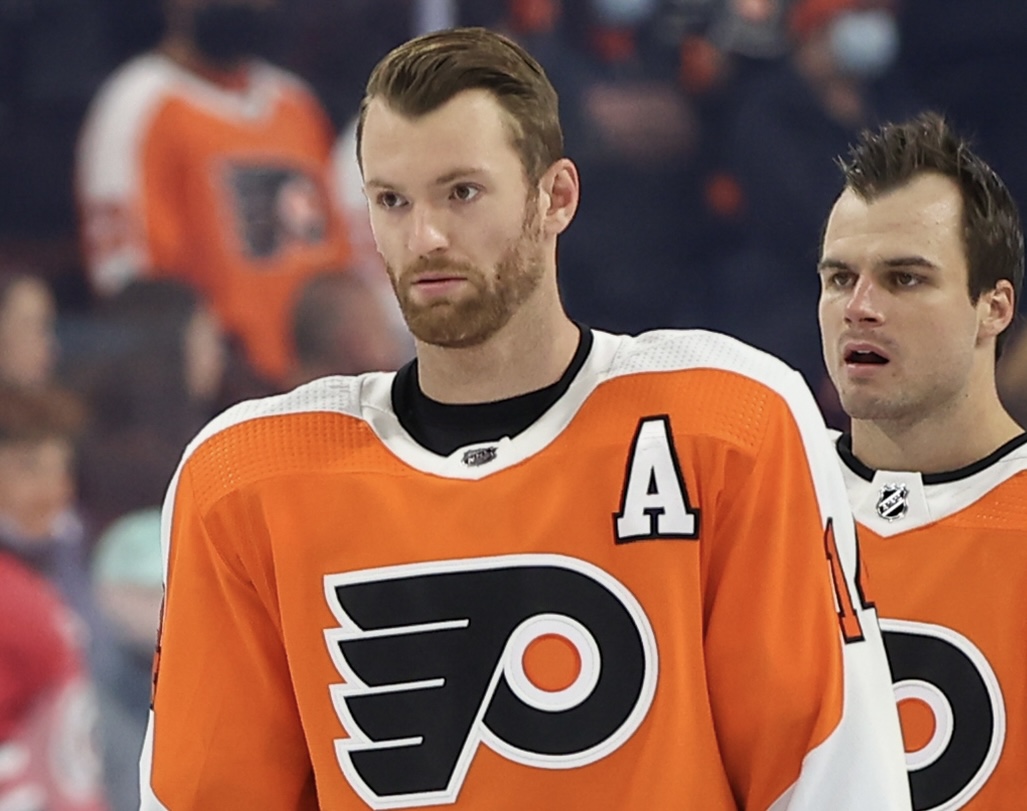 Sean Couturier Undergoes Another Back Operation
Well, another one bites the dust, but it's also a player who just bit the dust already so has anything really changed? The Philadelphia Flyers announced earlier on Saturday morning that centre Sean Couturier underwent another back surgery on Thursday and his timeline to recover will be within the 3-4 month range.
The misinformation coming from the Flyers is starting to become a little pale as every injury that seems to occur is met with obtuse optimism, only for the player to have suffered another setback and a lengthier recovery timeline. Remember when we were not to worry about Ryan Ellis who was day to day? Or about Couturier after his first successful back surgery? Or Couturier again when he went in for a second opinion that told him surgery wasn't necessarily required? Or even when Cam Atkinson's mysterious absence was just a maintenance day?
Ellis' future is as bleak as ever with no surgery in sight and his timetable is as empty as ever, Couturier has now undergone two serious back surgeries within a 9 month span, and Atkinson went from day-to-day to "shouldn't be a season ending injury".
For Couturier, he suffered a setback before training camp was slated to begin and it was discovered that he had a herniated disc, months after successful back surgery. He was skating on his own for a little bit before the Flyers announced that he suffered another setback and that he would be placed on the shelf for the foreseeable future.
Now it is understood that his setback required back revision surgery that he received on Thursday and with a 3-4 month recovery timeline, that would allow him to return sometime in February, which seems rather optimistic.
Unfortunately for the star centreman, the injury took place in the same exact spot and after the epidural wore off, the nerve pain returned, which signaled the alarm bells for another operation. With most back injuries, there are always periods where you think it's getting better, then all of a sudden, one wrong turn and the pain returns 10 times worse.
On top of the fact that back surgeries are never a 100% guarantee and as Chuck Fletcher outlined, there's apparently a 10% chance that back surgeries don't work out the way they should. It's been a frustrating circumstance for team, player, and everyone else involved, as the Flyers would love nothing more than to welcome back a healthy Couturier into their currently 5-2-0 lineup.
Now we have to wait patiently for more updates and news regarding his return. 3-4 months seems like the Flyers might have dodged a bullet in a way, but with the way they've been diagnosing injuries, handing out timetables for returns, and giving optimistic explanations, who's to say what actually ends up happening.