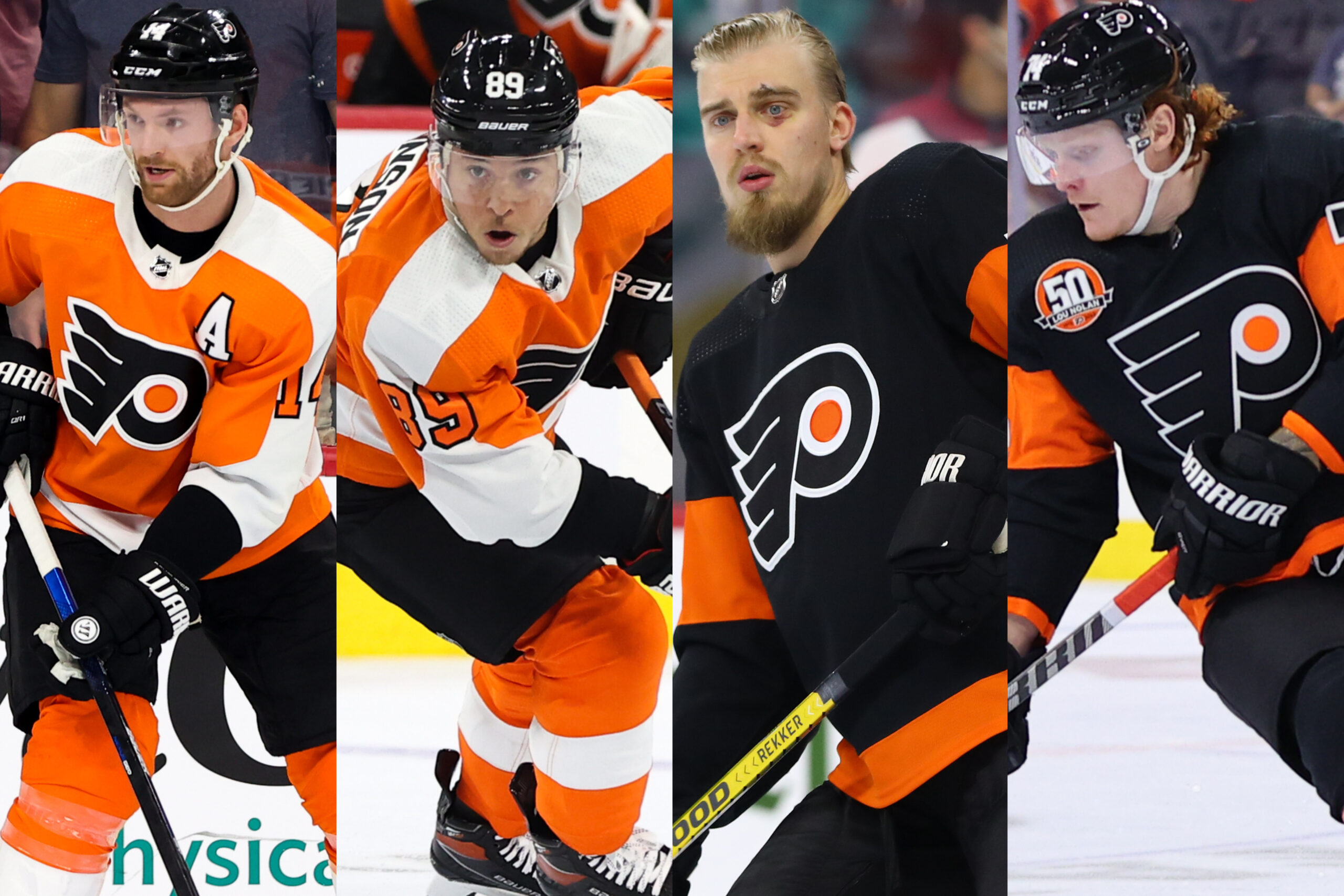 Atkinson and Couturier Suffer Setbacks, Ristolainen and Tippett Slated to Return
Most teams in the NHL are relatively mum about their injuries and the seriousness of those injuries. You will rarely get more than "upper-body" or "lower-body" as an update. Some teams give out more details, but the Philadelphia Flyers just seemingly stay quiet until the bitter end and now with news circulating about the mystery behind Cam Atkinson's injury, there's definitely some concern about his season – one that hasn't even started yet.
We all know about the Ryan Ellis saga, where he went from day-to-day to 4-6 weeks to week-to-week and then out for the season from October to February, without much of an update throughout. We were told around the trade deadline that at the very least we should expect him to return to start the following season, then all that changed a month or two later when it was started to circulate that he would not even be ready for training camp, let alone the season. He has not opted for surgery, his rehabilitation is through resting, and what seemed like a solvable solution, or at least a solvable injury, turned into a nightmare when they finally diagnosed it as a torn psoas muscle – which runs from the low spine through to the hip.
Then right before the preseason was about to start, Sean Couturier suffered a setback from his successful back surgery that took place in February. His back injury turned into a herniated disc and his season all of a sudden had a massive question mark surrounding it. Coming back from back surgery is one thing, but to then have to suffer a herniated disc and try to come back from that is a totally different ballgame.
At first it was being speculated that it could take 8-12 weeks, and some said it would be season-ending while others had said that because he got a second opinion it might not be as severe as we initially thought. He was skating on his own, he was doing some drills, but now he has suffered another setback and according to John Tortorella he has stopped skating and won't be resuming any time soon.
We knew all along that the prospects of Ellis and Couturier returning this season were slim to none, maybe even worse than that, but then the Flyers had Joel Farabee fall to injury alongside Cam Atkinson, Rasmus Ristolainen, Owen Tippett, and James van Riemsdyk. Farabee had a neck injury that was supposed to keep him out for at least the first few weeks of the season but fortunately for both him and the Flyers, he was able to suit up for the regular season opener. Atkinson was deemed day-to-day and seemed to be more of a maintenance issue, Ristolainen was also day-to-day before he was placed on IR, Tippett was injured in the first game of the season and was subsequently placed on IR as well, and then van Riemsdyk broke his finger against the San Jose Sharks and will miss roughly four weeks, though no concrete timetable has been set.
Ristolainen is set to make his season debut tonight against the Florida Panthers with Tippett returning as well, which is finally some good news for the Flyers. They will dress 11 forwards and 7 defensemen because Tanner Laczysnki has a family matter to attend to. However, earlier today, the Flyers announced that both Couturier and Atkinson suffered setbacks and their timeline is to be determined – in other words they won't be telling us anything even if they have the information.
A few days ago when discussing the van Riemsdyk injury, the Flyers also talked about Atkinson and went from saying it was day-to-day to talking about how they don't expect it to be of the season-ending variety, which is a strange conclusion to jump to without any prior knowledge.
Bill Meltzer tweeted that Tortorella said "no one is more frustrated than Cam, that the issue arose suddenly and took a turn for the worse."
Atkinson's status has gone from day-to-day to out indefinitely. During morning availability, Tortorella said no one is more frustrated than Cam, that the issue arose suddenly and took a turn for the worse. Coach hoping it disappears just as suddenly, but CA is not close to return

— Bill Meltzer (@billmeltzer) October 27, 2022
Tortorella is hoping that it disappears as suddenly as it appeared but Atkinson is nowhere near a return and that now brings us back to the mysterious saga of Ellis. The Flyers haven't done themselves any favours by being this quiet about their injuries and then announcing out of thin air the severe seriousness of the ailments. What has gone from bad to worse with Ellis and Couturier has gotten even worse with Atkinson and the Flyers – who many had pegged would finish in the basement again – have to do that much more to match the efforts of the players missing from the lineup.
An offense without Couturier, Atkinson, van Riemsdyk, and Ellis is tough to look at and moving forward the Flyers are going to need every bit of energy, determination, and effort from their remaining top guns in Kevin Hayes, Travis Konecny, Joel Farabee, and others. The benchings of Hayes and Konecny on Sunday come at a pivotal part of the season and it's funny because the season is only six games old.
The returns of Ristolainen and Tippett should help at the very least, and maybe the Flyers can turn Kieffer Bellows into the goal scorer he was originally slated to be when he was drafted by the New York Islanders in the first round.