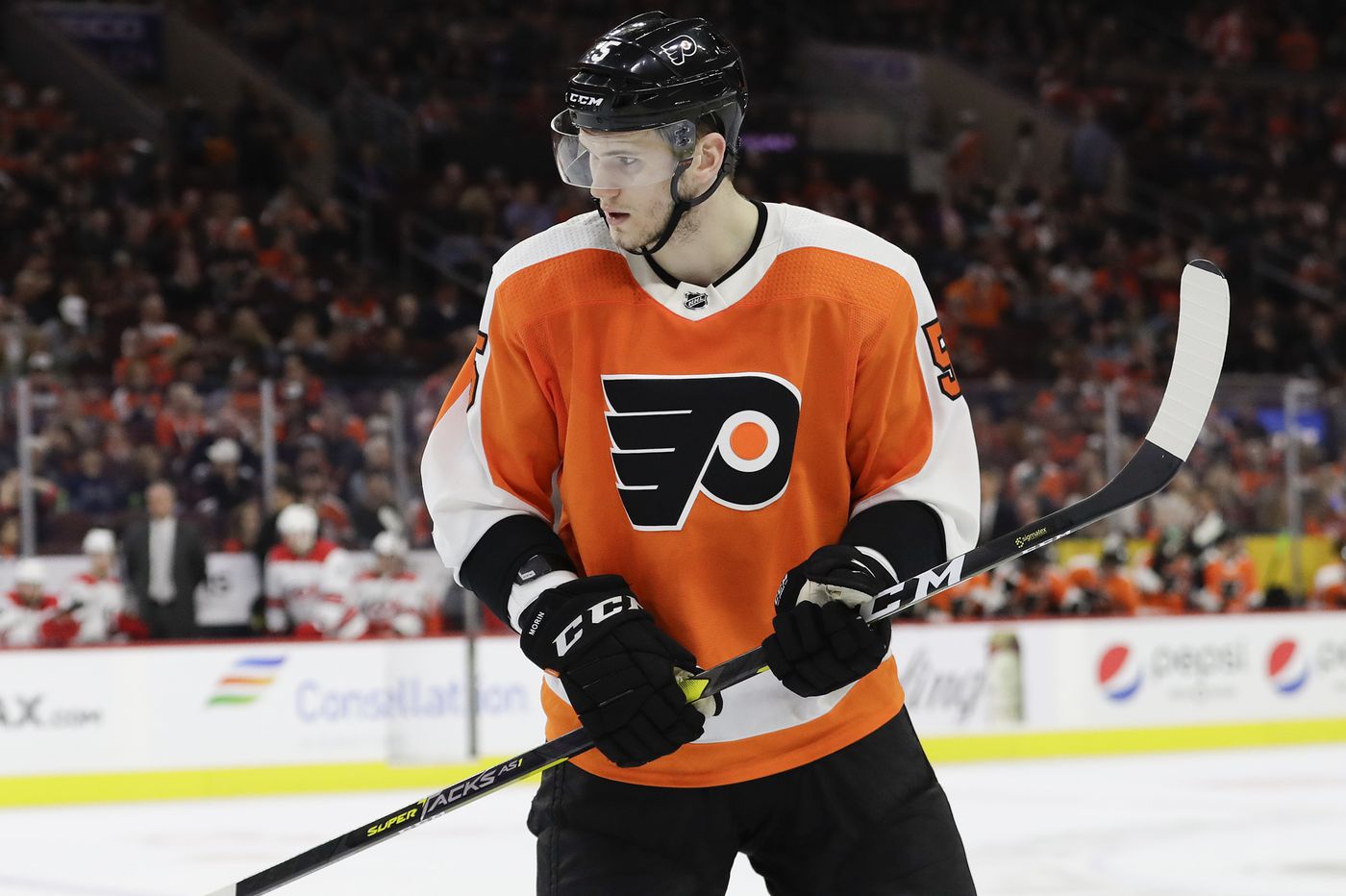 Sam Morin moving to left wing
Flyers defenseman Samuel Morin has been working on a big switch to revitalize his career.
The 6'6″ 202 pound blueliner will be making the switch to left winger for training camp.
Sam Morin has been attempting to convert to a forward for some time now:
A 13th overall selection in the 2013 draft by Paul Holmgren, Morin has had to battle through several setbacks to make it to training camp in 2021.
Samuel Morin had suffered two torn ACLs in a 19 month span.
Morin (25) hasn't played a full season of professional hockey since 2016-2017 when he had 16 points (3 goals, 13 assists) in 74 games with the Lehigh Valley Phantoms.
Since then, he has only managed 20 games with the Phantoms and 8 with the Flyers. The move to left wing could be Sam Morin's last chance to stay in Philadelphia and/or the NHL.
Flyers head coach Alain Vigneault and assistant coach Ian Laperriere suggested the idea. Morin, willing to do whatever it takes to crack the roster, was very open to the idea.
Sam Morin said he has been patterning his game after Islanders wrecking ball Matt Martin. Difference is…Matt Martin is three inches shorter. Look out NHL.