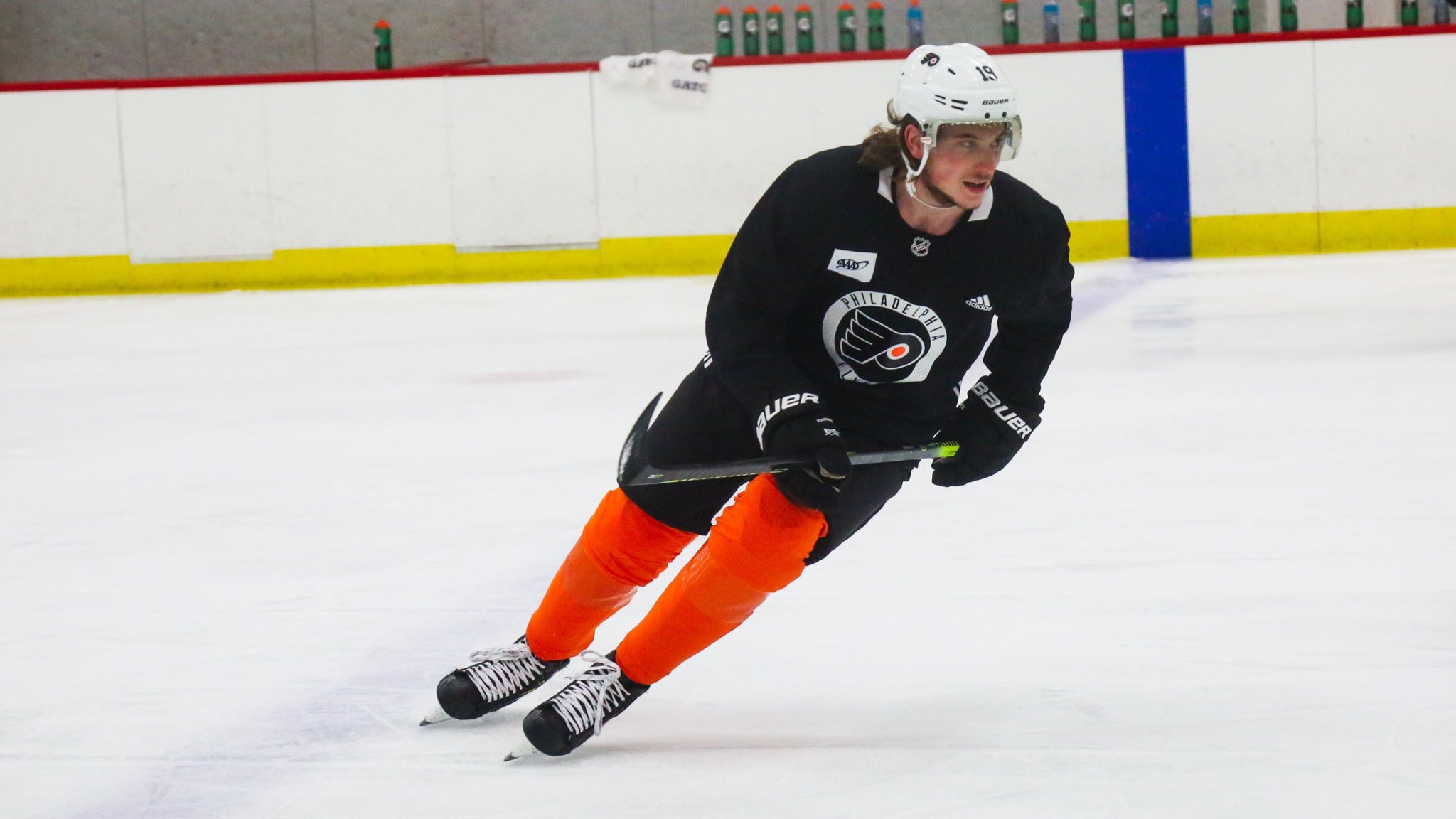 Nolan Patrick passes physical, impresses in practice
Flyers forward Nolan Patrick is officially starting his 2021 comeback/revenge tour.
The 22 year old is on the ice practicing in an official capacity for the first time since being diagnosed with a migraine disorder during September 2019. Patrick hasn't played an NHL game since April 2, 2019.
By all accounts, Nolan Patrick has looked pretty good for a guy who hasn't played NHL hockey in 643 days.
Nolan Patrick spent a couple months skating in Brandon, Manitoba with former Flyers forward Ryan White during the offseason.
Patrick has spent the last week plus practicing with the team at the Flyers Skate Zone in Voorhees, New Jersey. Training camp officially started yesterday, but today was the first day of practicing.
Just seeing Nolan on the ice today would have been satisfactory, but the young center flying down the ice bodes well for the 2021 campaign.
Nolan Patrick spoke with the media afterwards, saying he feels good and is feeling better everyday.
The 2017 2nd overall pick said he is taking it day by day and feeling very comfortable.
Nolan Patrick: "We'll see how camp goes and go from there."