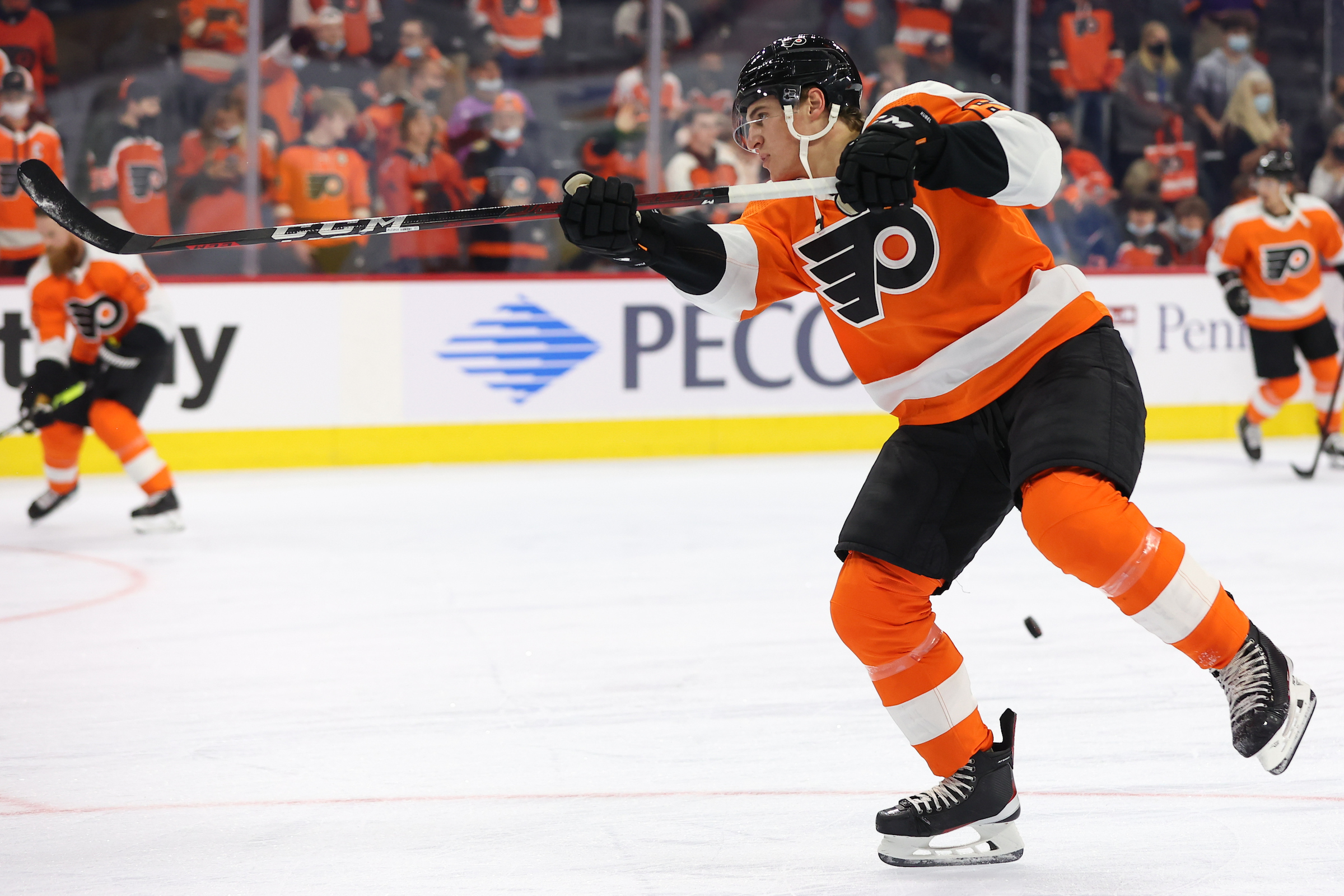 Nicolas Aubé-Kubel Waived by Flyers
The Philadelphia Flyers waived forward Nicolas Aubé-Kubel on Friday afternoon. Aubé-Kubel, a second-round draft pick by the Flyers in 2014, drew the short straw after falling behind on Philadelphia's depth chart and has been a healthy scratch on four occasions this year, including the last two games against Washington and Toronto in favor of Patrick Brown.
Aubé-Kubel has just one assist in seven games this year, coming in the Flyers' 5-3 win in Edmonton back on October 27th on Nate Thompson's goal. He currently has 10 goals and 18 assists for 28 points in 102 games at the NHL level. He made his NHL debut on October 30th, 2018 with the Flyers against the Anaheim Ducks.
He maintains the Flyers' second lowest time-on-ice average per game this season at 9:49, only ahead of Zack MacEwen's 8:47. He has just 6 penalty minutes this season, which shows he has cleaned up his play a little bit, but the penalties have still come at inopportune times in games.
His lack of offensive output and his struggling to significantly outplay waiver claims such as MacEwen and Brown have put Aubé-Kubel on the outside looking in now.
This move also comes at the expense of Kevin Hayes' impending return to the Flyers lineup after opening the season on long-term injured reserve. Hayes will make his season debut either tomorrow in Dallas or on Tuesday at home against Calgary.
Should the Flyers have waived either MacEwen or Brown, the Vancouver Canucks and Vegas Golden Knights could have claimed them and immediately sent them to the AHL, which was their main purpose for being waived to begin with. The Flyers clearly feel that Aubé-Kubel was more expendable than the other two players, and he could potentially clear waivers and be assigned to the Lehigh Valley Phantoms should he do so.
Teams such as the Ottawa Senators and Seattle Kraken could take a gander at him and put in a claim, as Ottawa is undergoing a COVID crisis in their group and the Kraken are looking for all the depth they can as a brand new expansion club. But unless any other bottom-feeders in the league are that desperate for fourth-line help, the 25 year-old Slave Lake, Alberta native could have a decent shot at clearing waivers.