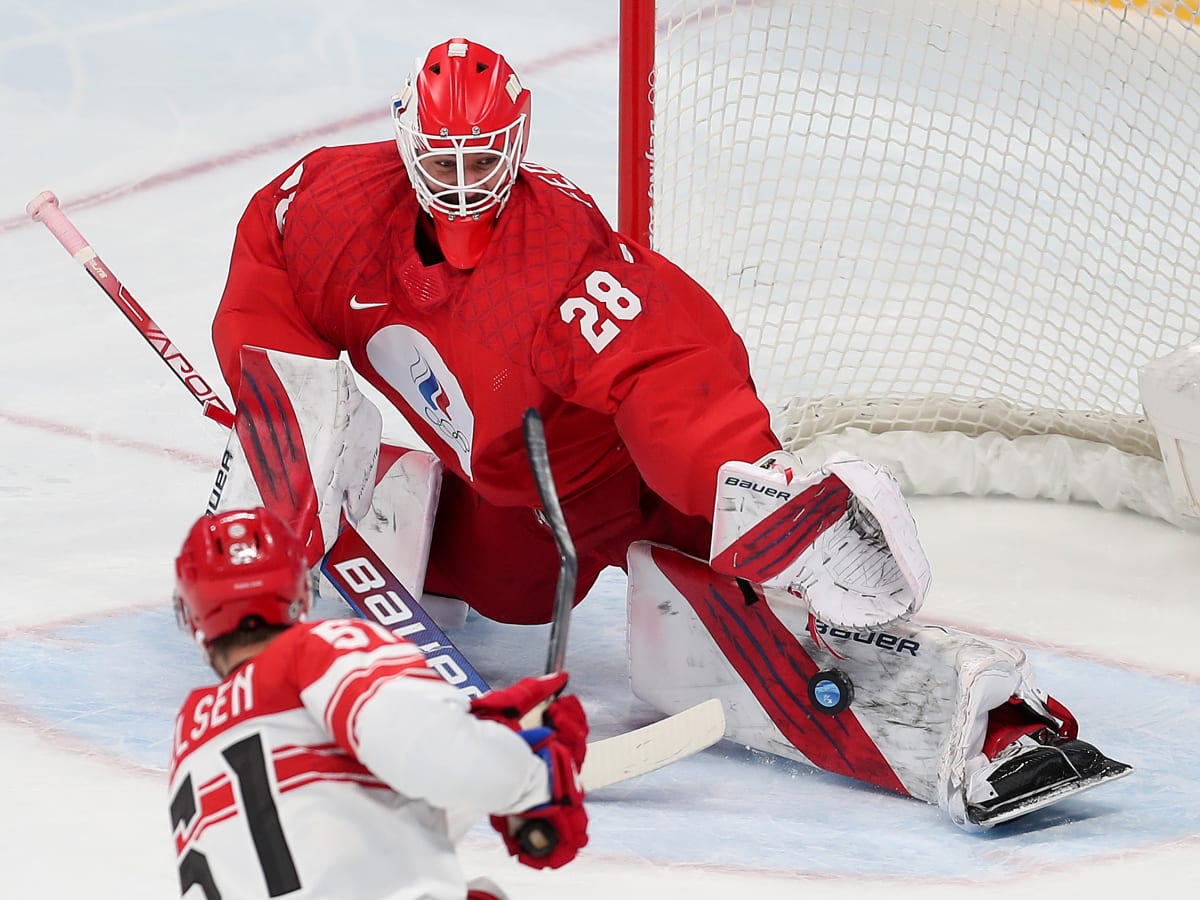 Philadelphia Flyers goaltender Ivan Fedotov was detained in his native Russia yesterday for seemingly trying to evade military enlistment. The 25 year old goaltender was transported to a military registration and enlistment office by St. Petersburg police. Fedotov played for CSKA Moscow of the KHL and they believe he illegally broke his contract with the team and didn't appreciate the military dodging.
The Flyers had just signed the goaltender to a one-year deal after another stellar campaign in the KHL, while also turning heads at the 2022 Winter Olympics in Beijing. Fedotov was set to battle it out with fellow goaltender Felix Sandstrom for the vacant backup spot behind Carter Hart but this news definitely throws those plans in for a loop.
Hockey News Hub on Twitter was giving up to the minute details about the Fedotov situation and first reported that "there were sufficient grounds to consider Ivan Fedotov an army evader". CSKA Moscow issued a statement shortly after the news broke that "we learned this information from Fontanka. We are sure that the competent authorities will sort out this situation." The article on the Russian website, Fontanka, made mention that Fedotov was confronted by Russian officials outside an arena in St. Petersburg. Then Slava Malamud tweeted that Fedotov was arrested for draft evasion but that his crime was wanting to go the NHL, which angered his CSKA Moscow organization. His tweet finished off by saying that the military and possibly being enlisted to go to war will be his punishment for wanting to live out his dream.
Ivan Fedotov, the @NHLFlyers prospect, has been arrested in Moscow for "draft evasion." His crime was wanting to go to the NHL and thus displeasing his CSKA bosses. His punishment will be going to the military, perhaps even to the war.

— Slava Malamud 🇺🇦 (@SlavaMalamud) July 1, 2022
According to Joshua Manning of Euro Weekly News, Fedotov could face a potential violation of article 328 of the Criminal Code – which is for evasion from military or alternative civilian service – and he could face up to 2 years in prison. As Malamud's tweet mentioned, Manning also made notice to the fact that he will be forced to enlist in the army and might have to participate in Russia's ongoing invasion of Ukraine.
Things took a turn for the worse when Russian officials in unmarked cars approached Fedotov outside the arena, showed him some ID, made a few comments, and then put him in the back of a van. Anna Andronova from MatchTV was there to interview the goaltender and take some videos, and when he was placed in the van she tried to find out who they were and what they wanted, to which they replied with disgust and disdain.
A few employees at the arena allegedly ratted out the goaltender but there was apparently a request or warrant for his arrest and it came from the military's prosecutor's office, and he is now on the clock for his army enlistment instead of travelling to Philadelphia in July as he had planned.
Things took a turn for the worse again after he was rushed to the hospital after his arrest. According to a tweet sent out by Karl Månsson, Fedotov's lawyers said "he doesn't feel very well. He says that he was given some kind of injections, which he does not know, he was told that this was prescribed by a doctor. He doesn't look good."
Fedotov's lawyer: "He doesn't feel very well. He says that he was given some kind of injections, which he does not know, he was told that this was prescribed by a doctor. He doesn't look good."

We don't know much more, but it's worrying when this happens to an athlete in custody https://t.co/nGGS3Bma9k

— Karl Månsson (@karl_khl) July 2, 2022
Fedotov spent the night at the hospital but it was reported that he wouldn't be participating in the war in the Ukraine.
More information to come.