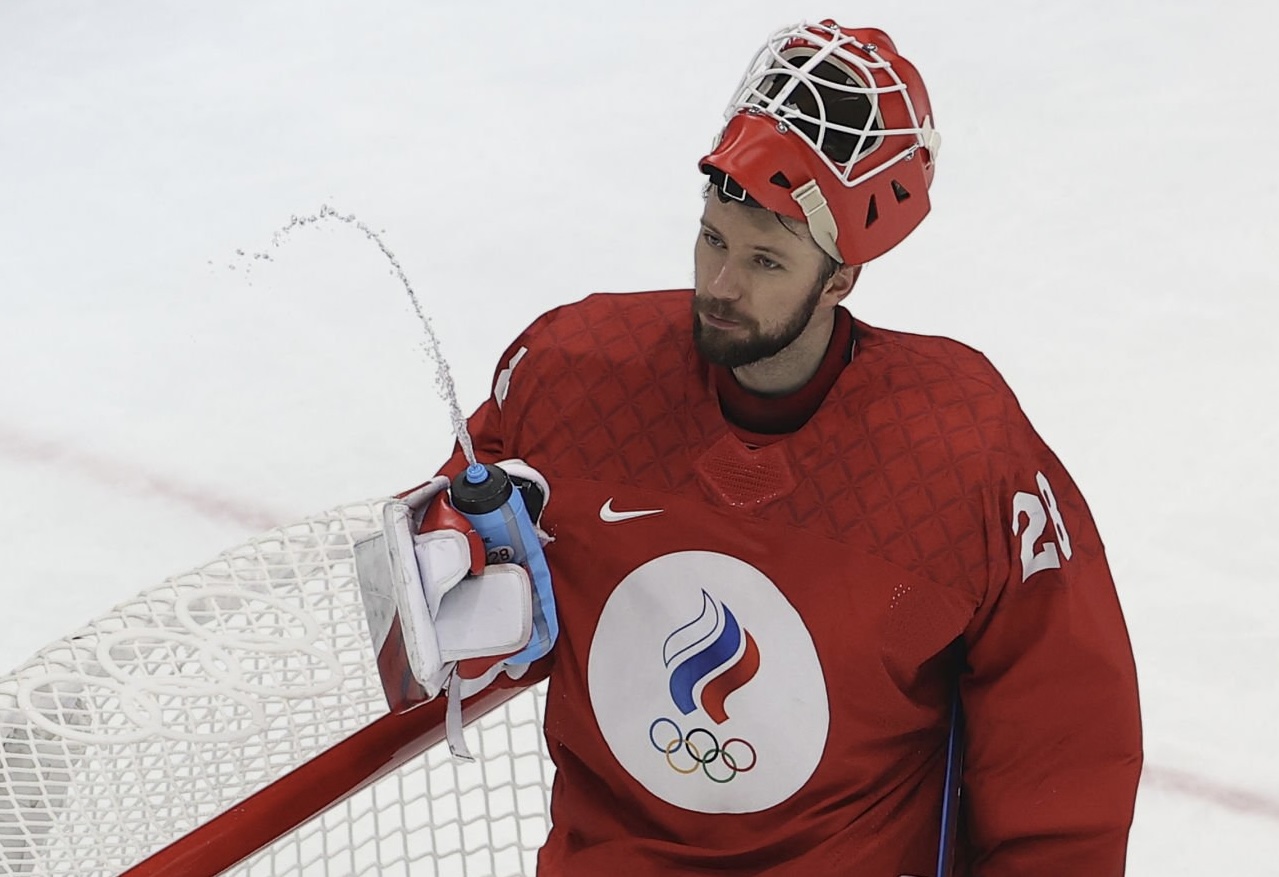 More Information Continues to Churn About Ivan Fedotov
As the Ivan Fedotov saga continues to churn, the latest news according to TASS (The Russian News Agency) is that Fedotov will be sent to serve on Novaya Zemlya, which is an Arctic outpost. This came after Fedotov was reportedly sent to Severomorsk, home of an administrative naval base for the Russian Northern Fleet.
A tweet with that information was provided by Slava Malamud, who has been on the case since the beginning. He continued by saying that "This, without a doubt, has been arranged by CSKA owner Igor Sechin, Putin's close friend, as retaliation for wanting to leave the KHL."
According to TASS, the would be @NHLFlyers goalie Ivan Fedotov will be sent to serve on Novaya Zemlya, an Arctic outpost. This, without a doubt, has been arranged by CSKA owner Igor Sechin, Putin's close friend, as retaliation for wanting to leave the KHL.

— Slava Malamud 🇺🇦 (@SlavaMalamud) July 3, 2022
This tweet goes hand in hand with essentially everything else that has been reported so far about the case. CSKA Moscow was upset, bothered, and angry with Fedotov trying to leave the team and country for the Philadelphia Flyers and in retaliation, they essentially ratted out the goaltender for trying to evade registration.
News initially broke out on Friday that the goaltender was detained for evading military registration and then things took a turn for the worse on Saturday as videos and reports kept coming out on the regular. Stories ranged from Fedotov trying to escape registration to stories about unmarked cars finding him outside of an arena in St. Petersburg and putting him in the back of a van like a scene out of a movie.
Later in the day, Fedotov was feeling ill and was rushed to a hospital after being prescribed an injection from a doctor, only to have spent the entire night in the hospital. With the invasion of the Ukraine being of utmost importance for the Russian government and military evasion having a 2 year detention, things didn't and don't look so good for Fedotov, who had just signed a contract with the Flyers and was planning on coming down some time in July.
Everyone from Russian officials to CSKA Moscow representatives to Vladislav Tretiak – current president of the Ice Hockey Federation of Russia – and Alexander Ovechkin have been mum about the situation and don't want to make any further comments. Malamud tweeted that Ovechkin was asked to comment on the arrest and the disappearance of Fedotov and his response was "No, why?". Politics and sports should remain two separate entities but it's also hard to ignore the fact that Ovechkin is the biggest Russian figure in hockey – at least as of today – and his relationship with President Vladimir Putin always comes into play.
Hockey News Hub on Twitter has been giving up-to-the-minute details of any information they are able to get and as always, everything should be taken with a grain of salt and as speculation given the state of Russian media but it's still hard to imagine that all of this is misinformation.
So as of right now, it doesn't seem like we will be seeing Ivan Fedotov in North America for the time being, but of course the most important thing to take away from this is his health and sanity. The Russian netminder had a fantastic year with CSKA Moscow and the Russian Olympic team and after signing a one-year deal with the Flyers, there was a lot of excitement amongst the fan base as the Flyers planned on having a battle for the backup position between he and Felix Sandstrom.
More information to come.