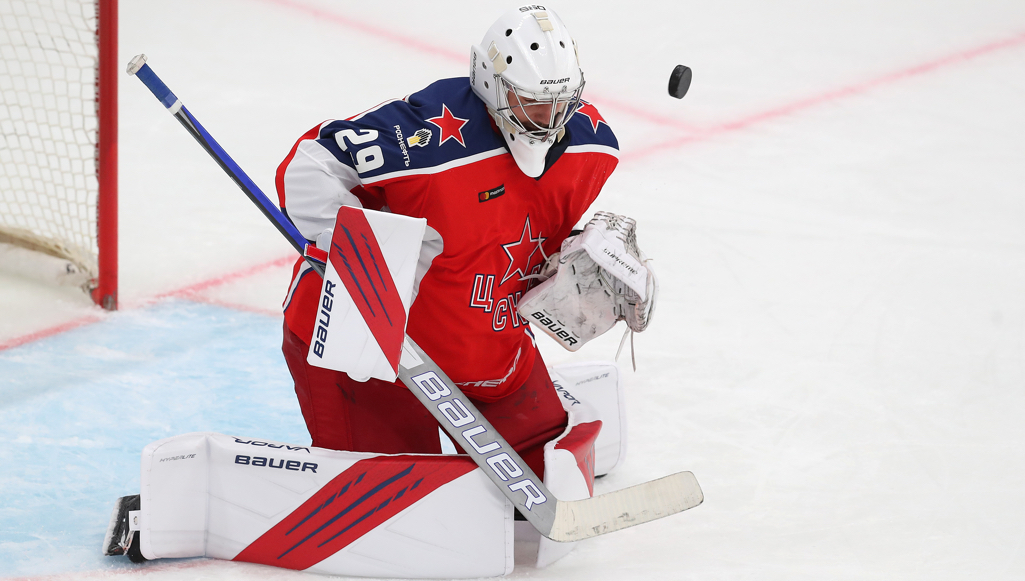 Flyers sign goalie prospect Ivan Fedotov to one-year contract
The Philadelphia Flyers have signed goaltending prospect Ivan Fedotov to a one-year, entry-level contract, per Flyers General Manager and President of Hockey Operations Chuck Fletcher.
OFFICIAL: WE have signed goaltender Ivan Fedotov, the club's seventh-round pick (188th overall) of the 2015 NHL Entry Draft, to a one-year entry-level contract. https://t.co/R4LQH37R6N

— Philadelphia Flyers (@NHLFlyers) May 7, 2022
"Ivan is a player we have followed closely and are very pleased with his development," said Fletcher. "He's put a number of strong seasons together in the KHL culminating this year when he captured an Olympic Silver Medal and a KHL Championship."
The first inkling of Fedotov leaving the Kontinental Hockey League for North America came on April 30th in a report from Russian-based sports outlet Championat. Fletcher also spoke about Fedotov in his press conference on Tuesday and said they were actively trying to bring him over, and now it's official.
Fedotov, a 6'8″, 213 pound netminder originally from Lappeenranta, Finland but grew up in Russia, is coming off a strong season with CSKA Moscow. A seventh-round draft selection by the Flyers in 2015, Fedotov recorded a 14-10-2 regular season record along with a .919 save percentage and 2.00 goals against average, along with two shutouts.
Fedotov was absolutely on fire in the Gagarin Cup playoffs for CSKA Moscow as well, racking up a 16-6 record with a remarkable .937 SV% and 1.85 GAA to help lead the Sergei Fedorov-coached team to their second Gagarin Cup championship in franchise history, including a 42-save perfomance in Game 7's 4-1 victory over Metallurg Magnitogorsk on April 30th. Because of his fantastic season, Fedotov is currently in the running for the KHL's Best Goalie award, alongside SKA St. Petersburg's Lars Johansson and Metallurg Magnitogorsk's Vasily Koshechkin.
Fedotov also won a silver medal at this year's 2022 Winter Olympics in Beijing, as he lead the Russian Olympic Committee all the way to the gold medal game against eventual champion Team Finland. He went 4-2-0 in the tournament for his team to go along with a .942 SV%, 1.61 GAA, and two shutouts.
Before playing for CSKA Moscow, Fedotov also appeared in the KHL with Nizhnekamsk Neftekhimik, Ufa Salavat Yulayev, and Traktor Chelyabinsk between 2014 and 2021. He has racked up a 40-33-7 regular season record along with a .925 SV% and 2.13 GAA in Russia's top league overall.
The signing of Fedotov most likely indicates that Martin Jones will not be returning to Philadelphia next season. Fedotov will be competing mainly with Felix Sandström, should he be re-signed, for the backup job behind Carter Hart, while other prospects such as Samuel Ersson and Kirill Ustimenko, should he be qualified, will fight for playing time in the minors.