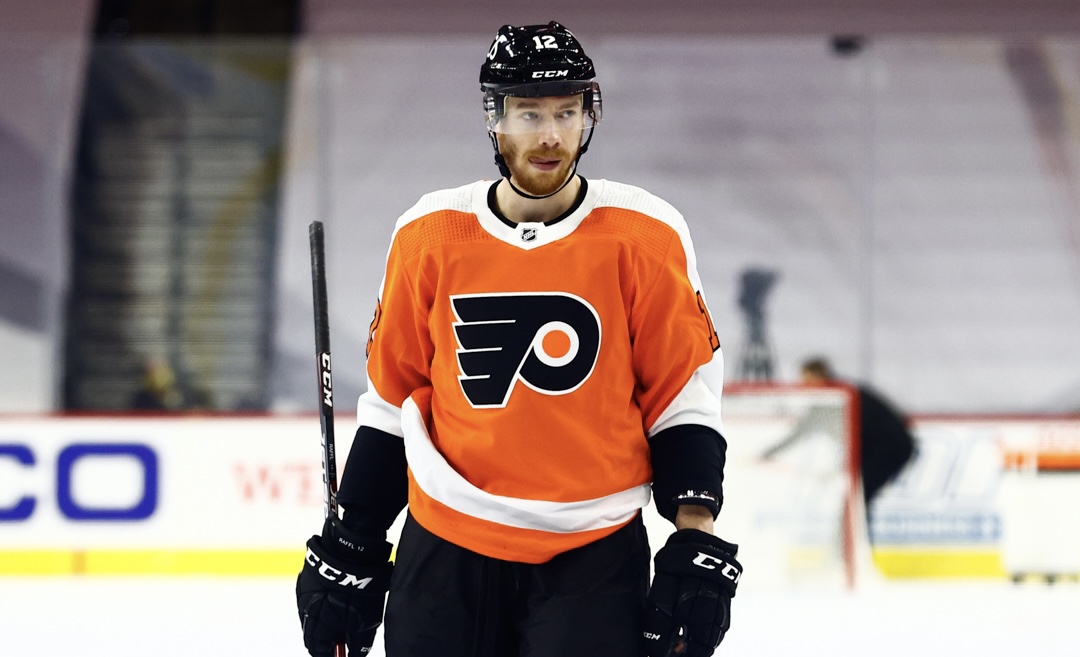 Former Philadelphia Flyers forward Michael Raffl has departed the NHL for a new opportunity in Europe, joining Lausanne Hockey Club of the National League on a two-year contract.
New Lion in town 🔥

Le Lausanne Hockey Club a le plaisir d'annoncer la signature jusqu'en 2024 (2 saisons) de l'attaquant autrichien Michael Raffl (33 ans).

News ➡️ https://t.co/Zph1MmIa5M pic.twitter.com/wWfYodya81

— Lausanne Hockey Club (@lausannehc) August 4, 2022
If that team sounds familiar to you as a Flyers fan, it's because it's the same team that upset the Flyers in the 2019-20 preseason when Philadelphia travelled to Europe for their Global Series matchup against Chicago.
The Flyers played an exhibition match against Lausanne HC and fell 4-3 at Vaudoise Aréna, and even trailed 4-0 at one point in the game before putting together a third period surge to make it competitive.
Raffl began his NHL career with the Flyers during the 2013-14 season, signing as a free agent on May 31st, 2013 after a successful stint with Leksands IF of HockeyAllsvenskan in Sweden. He spent 504 regular season games as a member of the Orange and Black, which is fifth among active players (Giroux – 1,000, Voráček – 727, Couturier – 721, Simmonds – 584).
Raffl also skated in 28 Stanley Cup Playoffs games for Philadelphia, registering 5 goals and 3 assists for 8 points. His first playoff goal was his most memorable, as he opened the scoring in Game 3 of the Eastern Conference Quarterfinals against the Washington Capitals. It was the first home game the Flyers played after the passing of team founder and chairman Ed Snider, and after a very emotional pregame ceremony, "Just 57 seconds in, it is Michael Raffl!", exclaimed Kenny Albert on the NBC broadcast of the game after the Austrian forward rammed home the second chance opportunity after a Brandon Manning point shot.
Raffl scored 81 goals and 79 assists for 160 points while playing in Philadelphia. He set a career-high in goals in 2014-15 while primarily playing on the top line with Claude Giroux and Jake Voráček, as he lit the lamp 21 times that season, his only 20+ goal season in the NHL to date. He followed that up by setting career-highs in assists and points in 2015-16, with 18 and 31, respectively. Raffl also appeared in all 82 games for the Flyers during that season, making him the only Flyer to do so that year and it remains the lone occurrence that he has accomplished that feat.
Raffl was traded by Philadelphia to the Washington Capitals for a 2021 fifth-round pick (Ty Murchison) on April 12th, 2021 and appeared in 14 combined regular season and postseason contests for the Capitals, scoring a goal and notching 2 assists as well. He then signed with the Dallas Stars on July 29th, 2021, with whom he played 76 regular season games and appeared in all 7 of Dallas' games in the Western Conference Quarterfinals against the Calgary Flames. Raffl recorded just 7 goals and 9 assists for 16 points in the 2021-22 regular season, but posted 2 goals and an assist in the playoffs as the Flames eliminated the Stars.