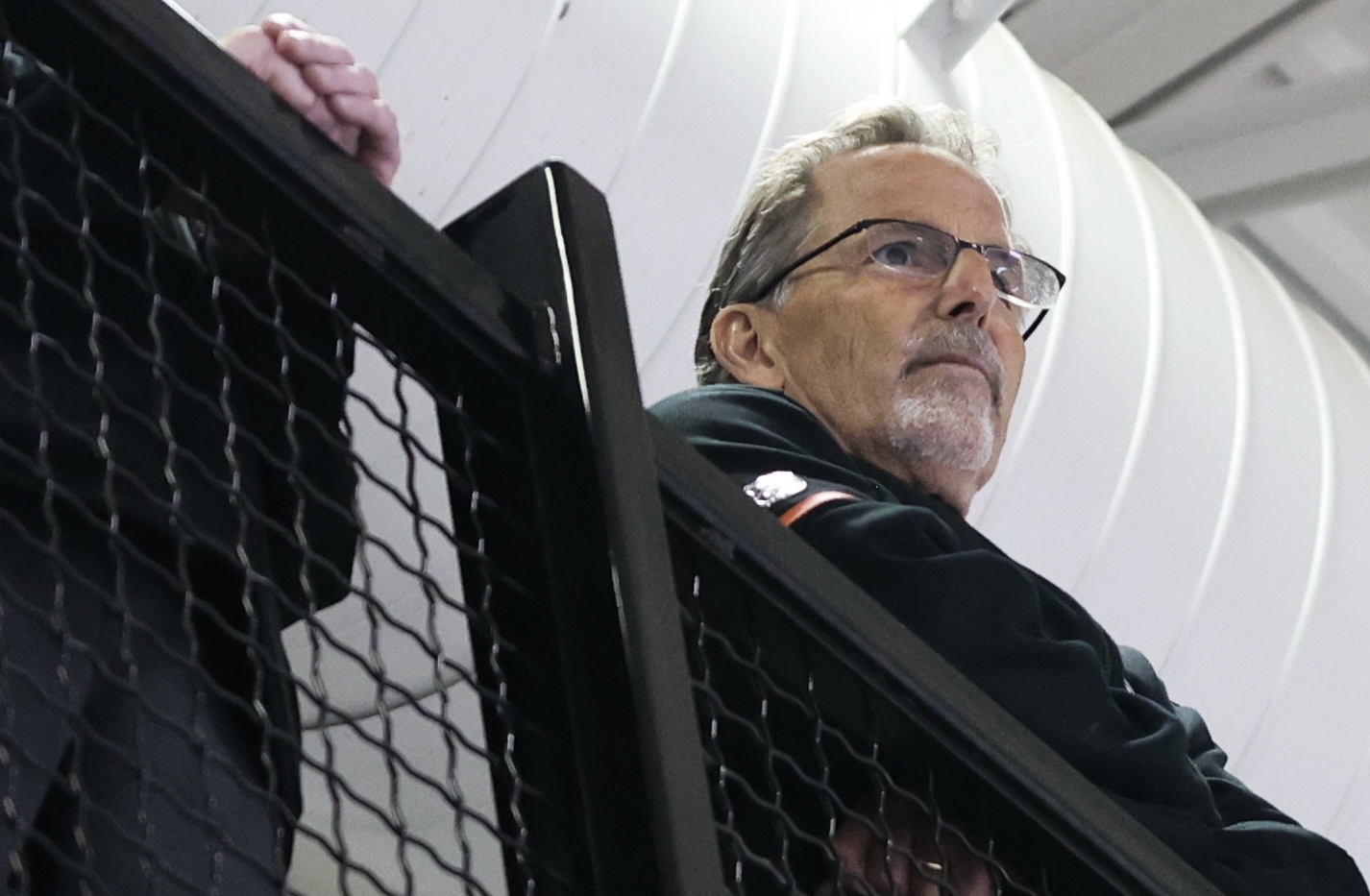 Earlier today, Philadelphia Flyers head coach John Tortorella took some time out of his day and wrote a letter penned to all season ticket holders for this upcoming season.
Understanding the situation that the Flyers have found themselves in, how bad things have been over the last few years, and now the sudden news regarding the health and wellness of Sean Couturier, Tortorella wants Flyers fans to get a direct message from the man behind the bench who is going to try his best to lead this team into relevancy again.
"I want to start off by thanking you. It's your passion, loyalty, and strong voice as Flyers fans that I've always admired and made me jump at the chance to coach in this city and this team.
You've heard me spend most of the summer talking about how exciting this year will be and why. Now, you're about to witness it as we enter our first training camp.
Full transparency – I want to tell you what exactly you will see from our group Day 1. I'm not here to talk about last season or past performances. Frankly, that doesn't matter to me. What matters is the opportunity in front of us.
It is a chance to earn jobs, earn playing time, build towards creating a high standard for the players who put on that jersey to earn a place in our locker room.
I can't promise you that it will happen overnight, but I can promise you this – it will be a hard camp and what will come out of it is a team that make YOU proud.
Every single player will be tough to play against, and above all, give an honest effort. if they don't, you won't see that player very much. That, and that alone, will be the driving force to our success and will define our 2022-23 season.
I'm hoping as we go through this journey that you will identify with us and we will identify with you.
I look forward to seeing you out there with us. This team, including me, is fuelled by Philly's passion and I have no doubt that the team's effort will match the work ethic of this city.
– John Tortorella"
We have all fallen for the postgame quips, the social media videos of his press conferences, and his fiery verbal one on ones with certain reporters, however there is another side, another edge, to the newly minted head coach that endears him so well to the city of Philadelphia as well as the once venerated history of the Flyers.
The Flyers haven't had a head coach with this much "jam" since Peter Laviolette and it's about time we've seen some fire behind the bench. Alain Vigneault was old school and experienced just like Tortorella but he lacked the fire, the energy, and the emotion that can capture a locker room.
Over the last month or so, we have heard a lot of players coming out of the woodwork and exclaiming their praise for Tortorella and how they all need to be ready for what is deemed to be a "tough camp". It all fits in line with earlier reports that the Flyers have been warned about another slow start and that if certain players can't keep up they will be left behind without another thought – do with that what you will.
This upcoming season was always going to be a tough one with Sean Couturier returning but now with him being sidelined for a very long time – possibly the entire season – things aren't going to be easy, fun, or entirely too exciting. However, there is one element, one person, one thing that will keep the Flyers' light beaming, albeit very dim, and that's Tortorella.
Wherever he's gone he has found a way to succeed with not-so-great rosters and he's done so by getting everyone on the same page and playing his system to a tee. It honestly felt like the Flyers weren't playing any kind of system over the last few years because they looked awful coming out of the playoff bubble in the summer of 2020.
He's got several key players on his side and voicing their admiration for his coaching style in Kevin Hayes and Cam Atkinson. Tortorella understands that there's going to be a lot to overcome, he doesn't want to hear about any excuses related to the past, he wants a clean slate from everyone, and most importantly he needs everyone playing on the same page – as one.
"Every single player will be tough to play against, and above all, give an honest effort. if they don't, you won't see that player very much." This is exactly what we're going to see moving forward and whatever the punishment entails remains to be seen but it doesn't seem fruitful in the slightest.
Already being in a tough division doesn't help, the conference has improved over the summer, and the injuries are piling up for the Flyers again, good luck to everyone involved with the Flyers this season, most importantly John Tortorella.
If the season is going to have any semblance of fun, excitement, and optimism, it's solely going to come from the head coach himself and whether or not he can get this group to play as one.
Music City Hockey Trip
Take a three day vacation to Nashville with Philly Sports Trips this October! The package includes direct flights, a three night stay at the Cambria Hotel Nashville Downtown, an all-inclusive tailgate, and tickets to the Flyers Predators game. $100 cash for anyone who shows proof they went to the Flyers game on the trip.