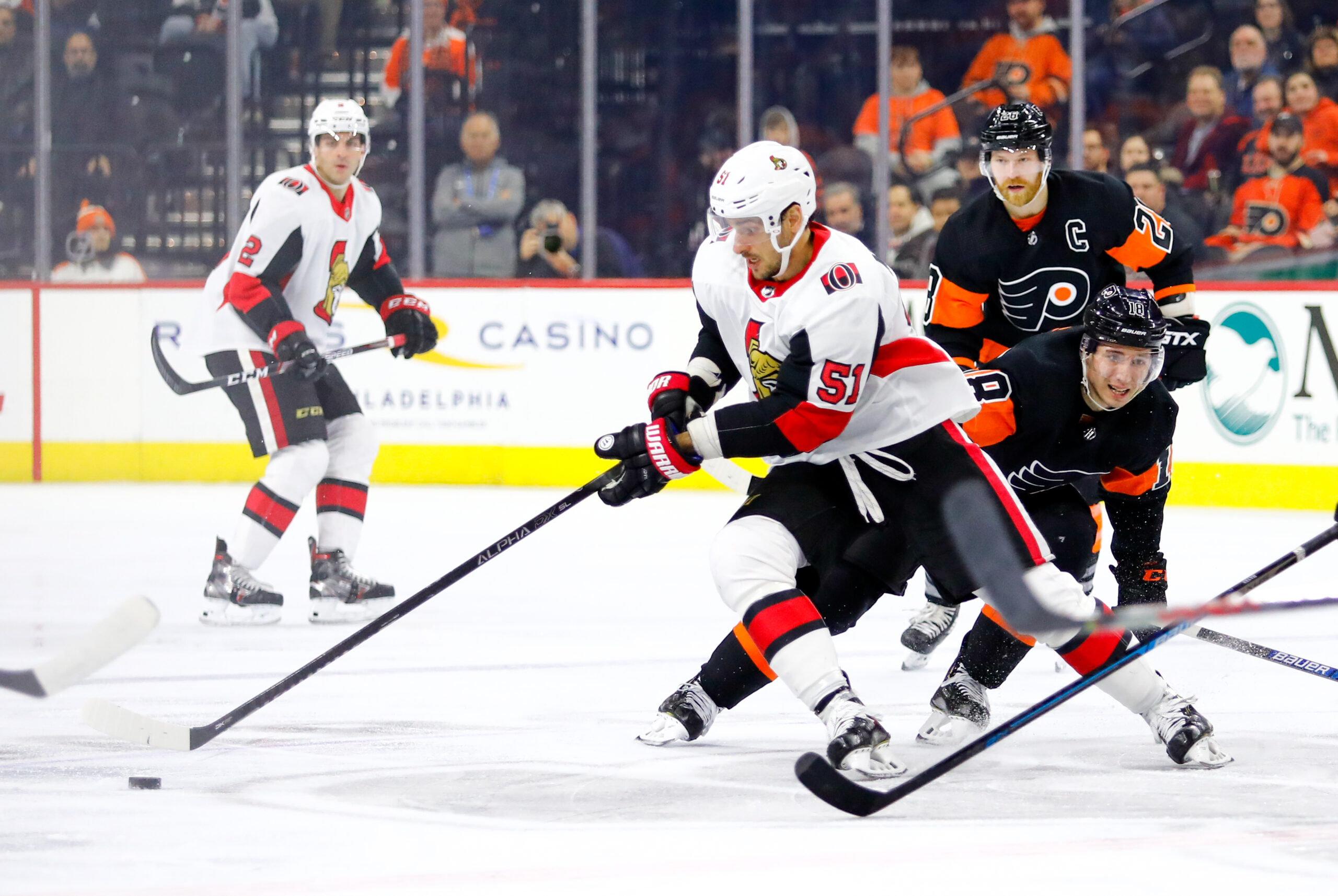 With the Flyers having just given Antoine Roussel a PTO late Sunday, Chuck Fletcher and company have also given one to veteran centre Artem Anisimov.
With an influx of players and candidates to fill out the bottom 6, specifically the fourth line, the Flyers now have a lot of decisions to make before puck drops on the 13th of October. Familiarity breeds contempt – sometimes – as Chuck Fletcher is bringing on a new player that has previously played for a John Tortorella-led New York Rangers team between 2008-09 and 2011-12.
Anisimov was drafted in the second round of the 2006 NHL Entry Draft by the New York Rangers and made his NHL debut in 2008-09 when he appeared in one game. Previously, he spent two years in the AHL with the Hartford Wolf Pack, tallying 43 points in 74 games in his first professional season then added 81 points in 80 games the following year.  He joined the Rangers on a full-time basis in 2009-10 and played in all but 3 games over the following 3 seasons. He totalled 46 goals and 108 points in 244 games before being traded to the Columbus Blue Jackets as a part of the Rick Nash blockbuster deal.
While in Columbus he appeared in 168 games over 3 seasons, scoring 40 goals and 84 points before being traded to the Chicago Blackhawks as a part of another trade, this time involving Brandon Saad. He was his most productive self with the Blackhawks, sometimes appearing on the same line as Patrick Kane and Artemi Panarin. In four seasons he played in 291 games and scored 77 goals and 155 points, with a career-high 22 goals and 45 points in 64 games in 2016-17.
He was then traded for third time in his career, this time to the Ottawa Senators in exchange for Zack Smith. He spent two years with the Senators but was rather unproductive as he scored just 17 goals and 29 points in 68 games.
Anisimov spent the 2021-22 season in the KHL playing for Yaroslavl Lokomotiv, where he tallied 8 goals and 19 points in 27 games. Throughout his NHL career, he has totaled 180 goals and 376 points in 771 games across 13 seasons, but broke the 20-goal barrier four times and scored 22 twice.
In general, it was an odd PTO signing, but the Flyers will continually let you know that depth is the name of the game and after the season they just went through, we witnessed what happens when you have absolutely no depth or backup plan in case of an injury. In this case, there is some sort of backup down the middle with Sean Couturier's back injury.
However, the bottom-six is severely crowded with the additions of Roussel and Anisimov as they will battle for roster spots alongside some that are already penciled in like Nicolas Deslauriers, Zack MacEwen, Patrick Brown, Noah Cates, and Jackson Cates.
Anisimov is an addition to a team that loves bringing in veterans with "leadership" qualities and familiarity as he previously played under John Tortorella. As is the case with Roussel, Anisimov is going to have to severely impress if he wants to sign a contract and break into the roster.
With a lot of youthful options knocking on the door, it's a surprising move to say the least, but here's a reminder that it is just a PTO – for now.
Music City Hockey Trip
Take a three day vacation to Nashville with Philly Sports Trips this October! The package includes direct flights, a three night stay at the Cambria Hotel Nashville Downtown, an all-inclusive tailgate, and tickets to the Flyers Predators game. $100 cash for anyone who shows proof they went to the Flyers game on the trip.