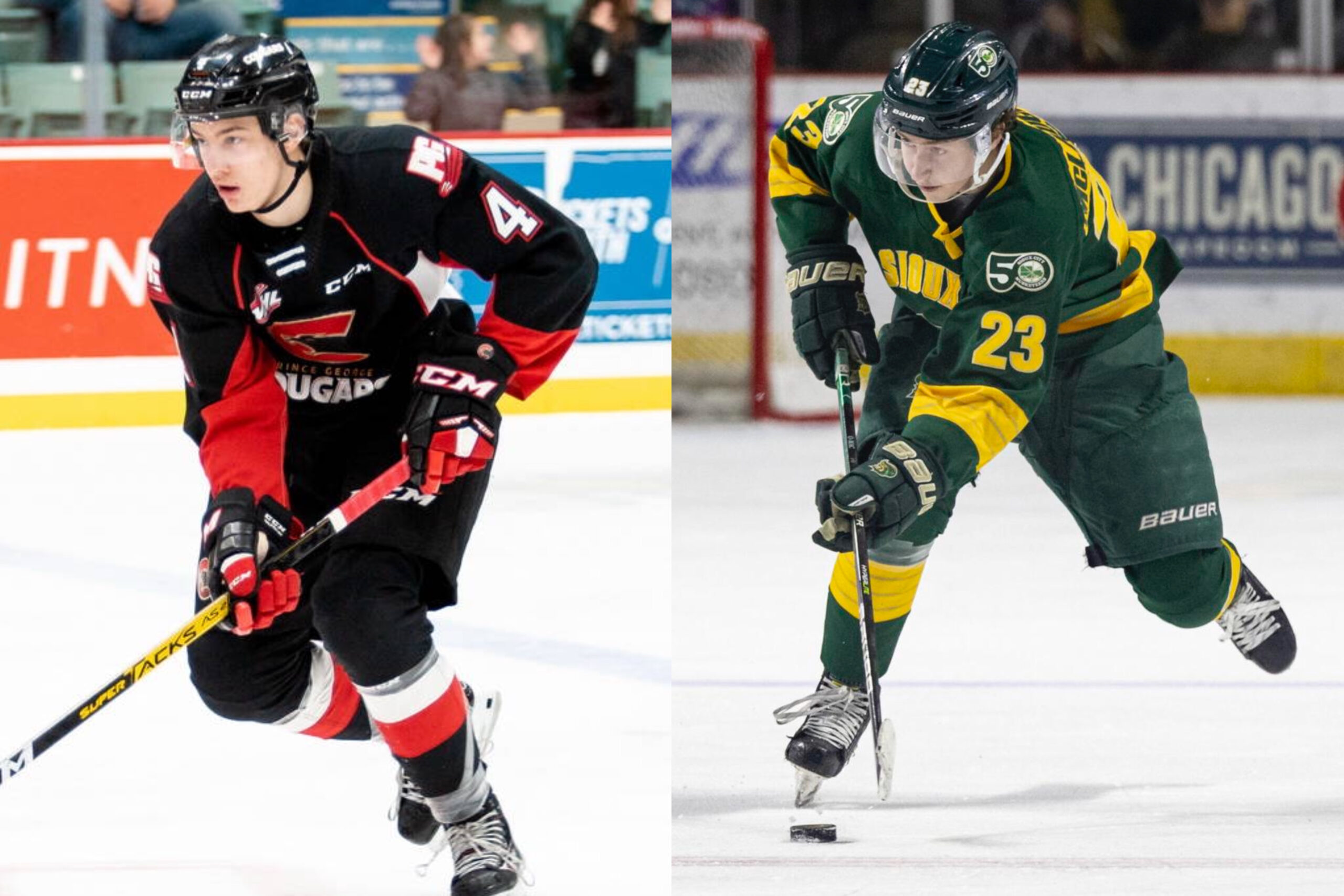 Flyers extend offers to Samson and McLaughlin, but let McClennon and Westfalt walk
The time has come for the Philadelphia Flyers to extend offers to their unsigned draft picks and some of the signings were expected, but one prospect who was thriving in the WHL in the past two seasons has gone unsigned. According to President of Hockey Operations and General Manager, Chuck Fletcher, the Flyers extended Bona Fide Offers to 2021 draft selections in Owen McLaughlin and Ethan Samson, which means the Flyers will maintain their negotiating rights for another year future entry-level contracts. Meanwhile, Marcus Westfalt did not receive a contract but in a shocking twist of events, neither did Connor McClennon; both players will now become draft-related UFAs.
Marcus Westfalt was drafted with Ron Hextall's final selection as general manager of the Flyers as he was taken with the 205th pick in the 2018 draft. During his draft year, Westfalt played for Brynas Jr. of the Swedish Junior league, scoring 12 goals and 27 points in 26 games. The following year he split time with Brynas Jr., Brynas IF Gavle of the Swedish Hockey League, and Karlskrona HK of the Swedish 1st-Division, where he tallied 4 goals and 10 points in 12 games with the junior squad, only 1 assist in 19 games with the top-league team, and then 2 assists in 19 games with the 1st division team. Since then he has played 3 more seasons in the Swedish 1st division, which is a notch below the Swedish Hockey League, playing for Vasterviks IF accumulating 21 goals and 43 points in 104 games.
Connor McClennon, on the other hand, was selected by Chuck Fletcher and Brent Flahr in the 6th round of the 2020 draft. The Winnipeg Ice forward scored 21 goals and 49 points in 42 games during his draft year, then added a combined 57 goals and 114 points in his last 86 games, including an impressive 2021-22 WHL campaign where he scored 43 goals and 81 points. The Flyers were impressed by his development since his draft year but were concerned with his size translating to the big leagues (5'8"/160 lbs). The Flyers also made a calculated decision to not sign the undersized winger because they believed that Bobby Brink, Tyson Foerster, and Zayde Wisdom would get in the way of McClennon getting proper playing time and view the trio as more prolific prospects. Only time will tell if the Flyers made the right decision, as trying to project if a junior player can translate his game to the big leagues is a crapshoot, but we've seen undersized players time and time again get overlooked and thrive in the NHL.
As for the duo that were signed to Bona Fide Offers, Ethan Samson and Owen McLaughlin were both drafted in the 2021 Draft, with the former being a 6th round pick and the latter being a 7th rounder. Ethan Samson is a 6'3"/180 lb, right handed shooting defenseman who hails from British Columbia, Canada and has played his last 3 years for the Prince George Cougars of the WHL. He scored 1 goal and 12 points in 22 games during his draft year but exploded for 15 goals and 43 points in 68 games this past season; while Owen McLaughlin is a local product from Spring City, Pennsylvania, who enjoyed a successful campaign for the Sioux City Musketeers of the USHL this year after tallying 28 goals and 72 points in 62 games. McLaughlin will now move onto North Dakota next season even though he originally committed to playing for Penn State. Both players are also still only 19 years old and have plenty of time to develop.