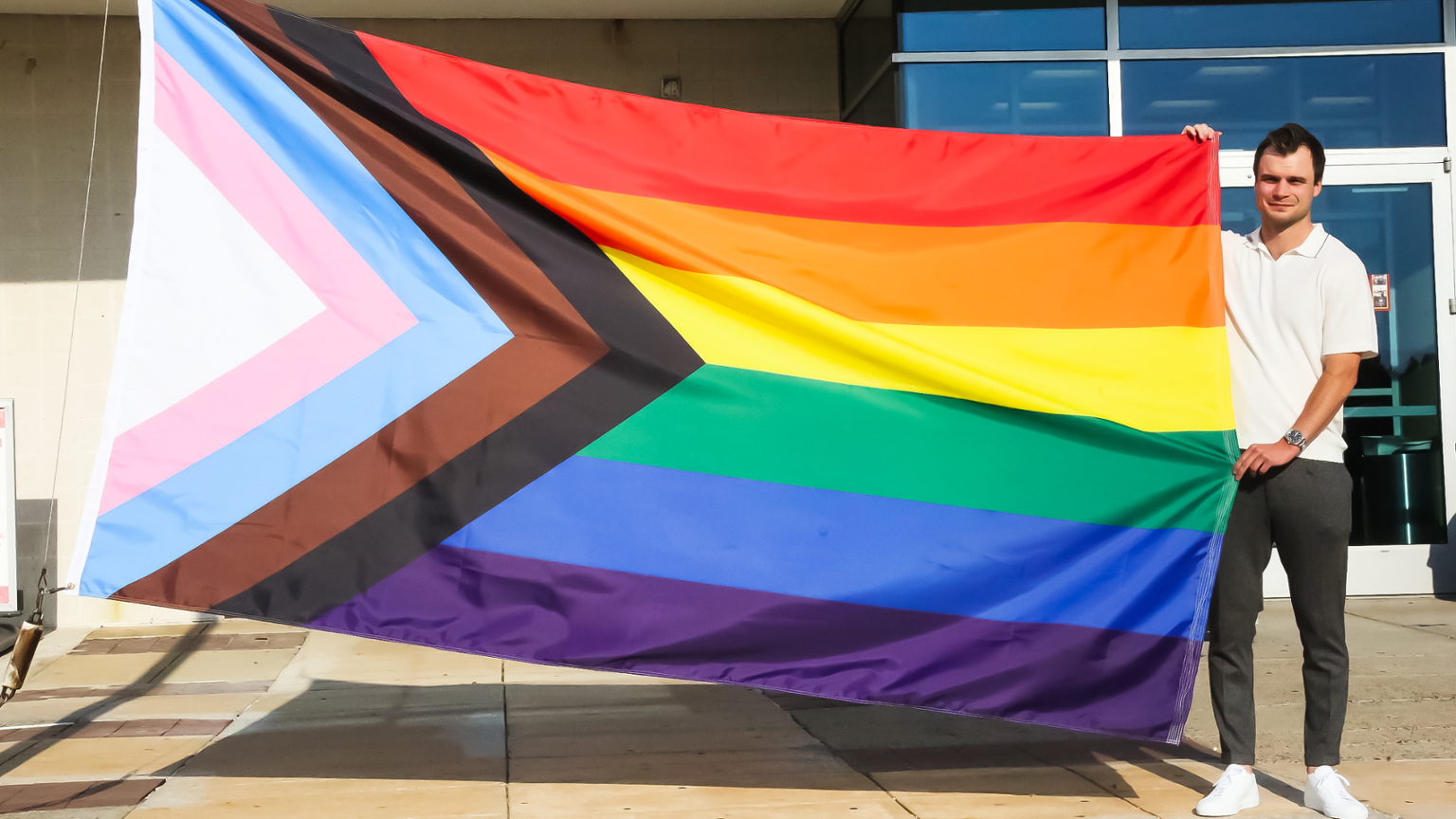 Philadelphia Flyers Announce Plans on How They Intend to Celebrate Pride Month
The beginning of June marks the celebration of Pride Month and the Philadelphia Flyers have announced several plans on how they intend to help the community and celebrate the local LGBTQ+ community. The Flyers are partnering with Cocktails for a Cause, they will be sending donations to LGBTQ+ programs around the city, and they will be holding Pride-focused activities throughout the month. 
President of Business Operations Valerie Camillo was quoted as saying "The Flyers belong to everyone in the City of Philadelphia, and especially during Pride Month, we want to send a clear message that we support the LGBTQ+ community. Love is love and we look forward to celebrating and supporting our LGBTQ+ family all month long." 
On top of all that, Flyers centre Scott Laughton was seen raising the Pride Flag outside the Wells Fargo Centre, which will be up during the month of June.
❤️🧡💛💚💙💜#HockeyIsForEveryone | @Laughts21 pic.twitter.com/O8wMTTvahG

— Philadelphia Flyers (@NHLFlyers) June 1, 2022
Laughton, alongside James van Riemsdyk, serve as ambassadors for the You Can Play Project, which is a project aimed at ensuring the safety and inclusion for everyone to participate in sports. Laughton and van Riemsdyk have been actively helping the community all season as well as they launched a new initiative during the Flyers' Pride Night game on the 21st of February. They sent out four tickets to different LGBTQ+ organizations for 12 home games for the back-end of the season, as well as Laughton matching a $5,000 donation that was initially sent out by Flyers Charities for the You Can Play Project. 
In relation to Cocktails for a Cause, the Flyers and Flyers Charities are partnering up with FCM Hospitality for Cocktails for a Cause, which will be a fundraiser that will benefit four local charities during the month of June. Those visiting Liberty Point Philly will have the opportunity to purchase a new drink inspired by the Flyers, the colour orange, and the orange on the pride rainbow flag. It's called the Flyers Rowdy 'Rita, which is a mango margarita. The Flyers are going to match FCM's donations up to $10,000 for every Flyers Rowdy 'Rita sold and all funds raised will be handed out to the four local LGBTQ+ charities involved: Wiliam Way LGBT Community Center, Attic Youth Center, Philly Asian Queer, and Galaei.
The Flyers plan to stay active during Pride Month and try to help as many communities as possible. The Flyers will be partnering up with certain LGBTQ+ nonprofits as well as they plan to start a ball hockey clinic later in the summer to introduce LGBTQ+ youths to the game of hockey. On top of everything else, they are also providing certain LGBTQ+ nonprofits with tickets to upcoming home games in 2022-23. 
As the month of June has just begun, the Flyers will be planning, hosting, and throwing their first ever Cocktails for a Cause Pride Party that will take place on the 9th of June at Liberty Point that will run from 5pm to 8pm.
Happy Pride Month! 🌈Join us at Liberty Point on June 9 to kick off Cocktails for a Cause!

For every @NHLFlyers Rowdy 'Rita sold during the month of June, we will donate $1 to local LGBTQ+ organizations! pic.twitter.com/LpUB9Cocp4

— Flyers Charities (@FlyersCharities) June 1, 2022
Gritty, Flyers personalties, and Flyers Charities will be attending and it will be the only time that all 11 cocktails, DJ's, and other surprises will be available. The Wells Fargo Center team store will also be selling Flyers Pride merchandise all month at Shop.WFCPhilly.com.