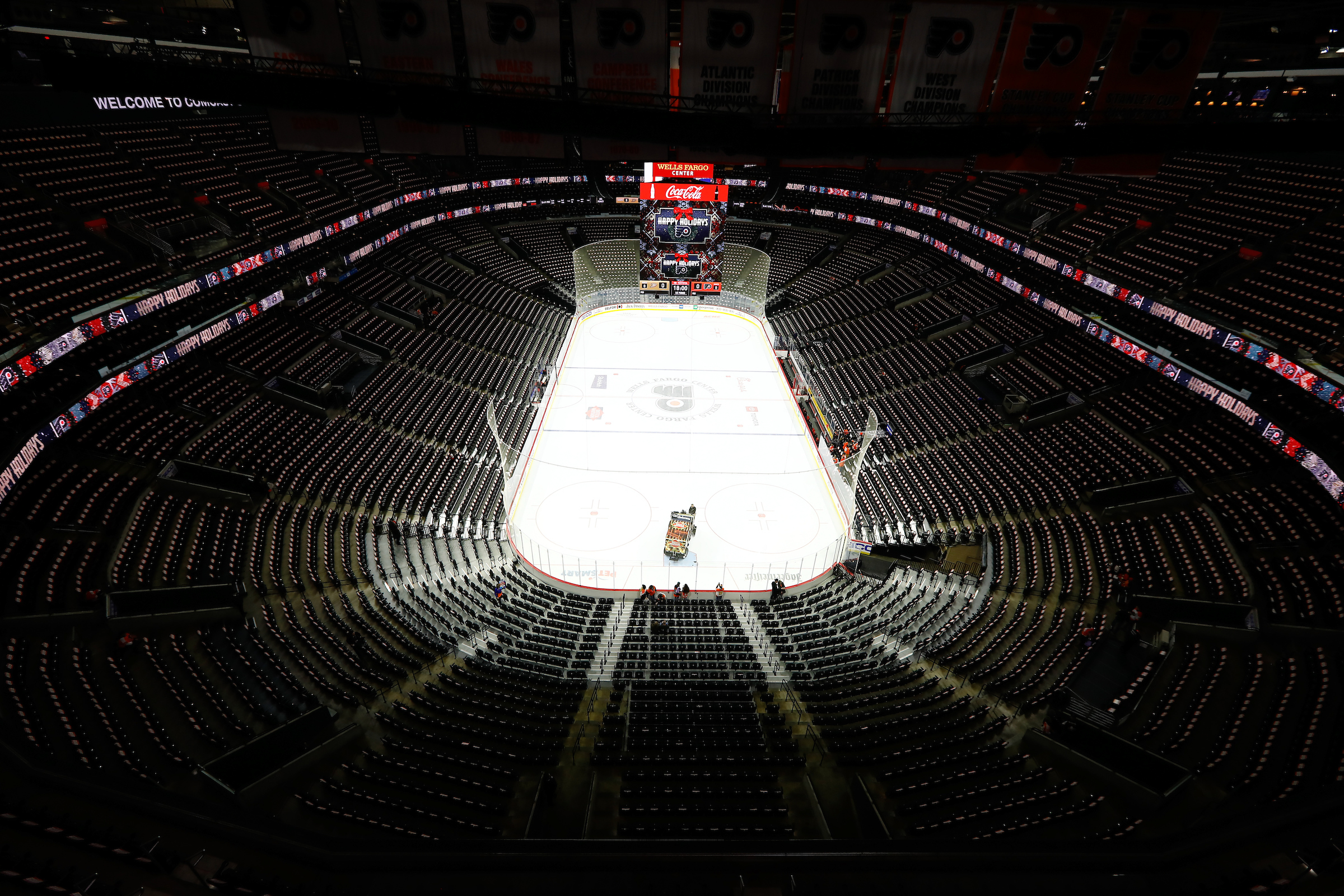 Flyers Announce Season Ticket Price Update for 2022-23
As the Philadelphia Flyers continue their free-fall, ownership and management are well aware of the destructive effect this has had on the fans and season ticket holders. They are trying to make an effort to right the ship and will be running surveys throughout the year to make sure they hear the much needed feedback from fans and especially season ticket holders. One way they've attempted to right a wrong was during the Los Angeles Kings game on the 29th of January, where they waived parking fees, gave out free concessions, and allowed the fans in the upper bowl to move down to the lower bowl. 
On Monday, Flyers Governor Dave Scott sent an email to season ticket holders to inform them that they won't be increasing the season ticket prices for all non-premium seats in 2022-23. In other words, ticket prices for almost 90% of the seats will not go up in price for the third straight year. This excludes all-inclusive seats and premium seats in the Club Level and Suite Levels. 
Dave Scott had this to say:
"From COVID shutdown to disappointing results on the ice, our fans have been through a lot over the last couple years, but they've stuck with us, so there won't be any price increases on any non-premium season tickets for the 2022-23 season."
"There's no denying that we've seen real financial impacts over the last couple of seasons, but at the end of the day, this franchise is about our fans, our winning tradition, and honouring the proud legacy of this organization."
It's a concerted effort from the ownership group, one that has received severe backlash in the last few months, let alone the last few years. This move to not increase the non-premium seats for the third straight year is a good start to remedy the burned bridge that a lot of fans feel exist. However, winning games and making the playoffs will be the ultimate reason fans stampede back to the Wells Fargo Center . 
It's no secret that attendance has dropped significantly this year and in the last few weeks to boot. Their last two games have been on home-ice and the attendance recorded was below 14,000. The Flyers were mired in a 13 game winless drought when they faced off against the Kings and with a snowstorm brewing only 13,763 tickets were purchased, whereas their final game before the break against the Jets only had 13,433 tickets sold. The actual number of fans who sat and watched the games is always a little lower than the announced official attendance. 
In fact, the Flyers currently sit 16th in the NHL with an average attendance 16,900. Percentage wise in terms of capacity and seats occupied, the Flyers are 19th at 86.5%. Flyers fans have been loyal to a tee even through this debacle of a decade. In 2010-11 they had the 3rd highest average, 2011-12 they finished 3rd, 2012-13 they finished 4th, 2013-14 they finished 4th, 2014-15 they finished 4th, 2015-16 they finished 5th, 2016-17 they finished 6th, 2017-18 they finished 3rd, and 2018-19 they finished 3rd.
After all those years of flip-flopping between playoffs and rebuilding, Flyers fans flocked through those doors on a nightly basis, never finishing below 6th. Things took a turn in 2019-20 when they finished 12th, however, that could've been because of the inconsistencies on the ice before New Year's. Following that, like all sports organizations, the Flyers lost significant revenue due to COVID, whether it was due to cancelled games, fan-less games, reduced capacity, health concerns, or opposition to city mandates. 
This is a good start from the ownership group and it's nice to see a concerted effort being made towards the fans and season ticket holders. Their on-ice performance will swing the pendulum to more tickets being sold and more seats being occupied but with the trade deadline looming, it will be interesting to see what stance the Flyers take in terms of gearing up for next year and whether or not that has an impact on attendance for the final months.