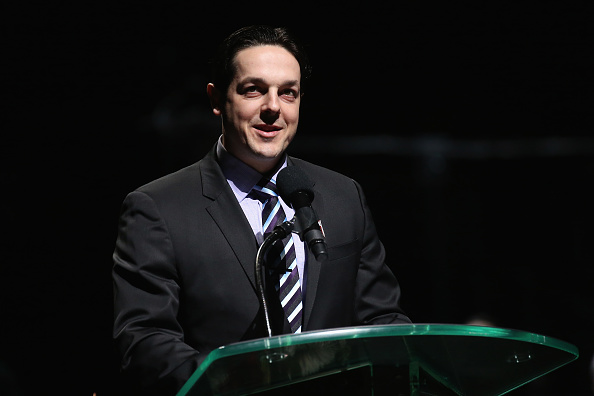 Daniel Brière named Special Assistant to the General Manager by Flyers
The Philadelphia Flyers announced on Tuesday that former Flyers player Daniel Brière has been named as the Special Assistant to the General Manager. Brière, who has already been more or less working alongside general manager Chuck Fletcher already, now has an official job title and a larger role within the Flyers organization. Brière's duties will consist of being involved with all levels of hockey operations, which include scouting and development of players.
Brière, who played for the Flyers from 2007 to 2013, has spent the last five seasons with the ECHL's Maine Mariners, another Comcast-owned franchise. Brière had served as President and Governor of the Mariners, along with serving as the club's general manager as well. The Mariners have served as a minor-league affiliate of the New York Rangers and Boston Bruins during Brière's tenure.
Brière also worked with the Flyers in the front office's business operations before working with the Mariners. He also worked in the Flyers' player development department on a part-time basis while working with Maine, as he helped with working with some of Philadelphia's prospects on and off the ice.
"I'm excited for this new opportunity to join the Flyers hockey operations department," said Brière. "Philadelphia is a place that I've called home for a long time and have had some of the most memorable moments in my career. I want to thank Chuck Fletcher and Dave Scott for their confidence and support over the last several years, and I look forward to helping them continue to build a successful team on and off the ice."
"I'm very happy to add Danny to our hockey operations team in a full-time role," added Chuck Fletcher. "His insight and experience from 25 years in professional hockey, as well as first-hand knowledge of the Philadelphia Flyers, is a valuable asset for our organization and I look forward to working closely with him on a day-to-day basis."
"On and off the ice, Danny has been an incredible representative of the Philadelphia Flyers for more than a decade, and I'm thrilled to have him join our hockey operations department full time in this new role," said Flyers Governor Dave Scott.
Brière, who is a franchise legend known for his amazing playoff performances, helped lead the Flyers to the 2010 Stanley Cup Final and recorded the highest scoring postseason in franchise history with 30 points in 23 games, and he sits seventh in Flyers history in postseason points (72) while only sitting 30th in playoff games played (68).
Brière's legendary career will now see him take to the Flyers organization in a higher front office role, and it will be exciting to see what the future hold for both Brière and the Flyers.