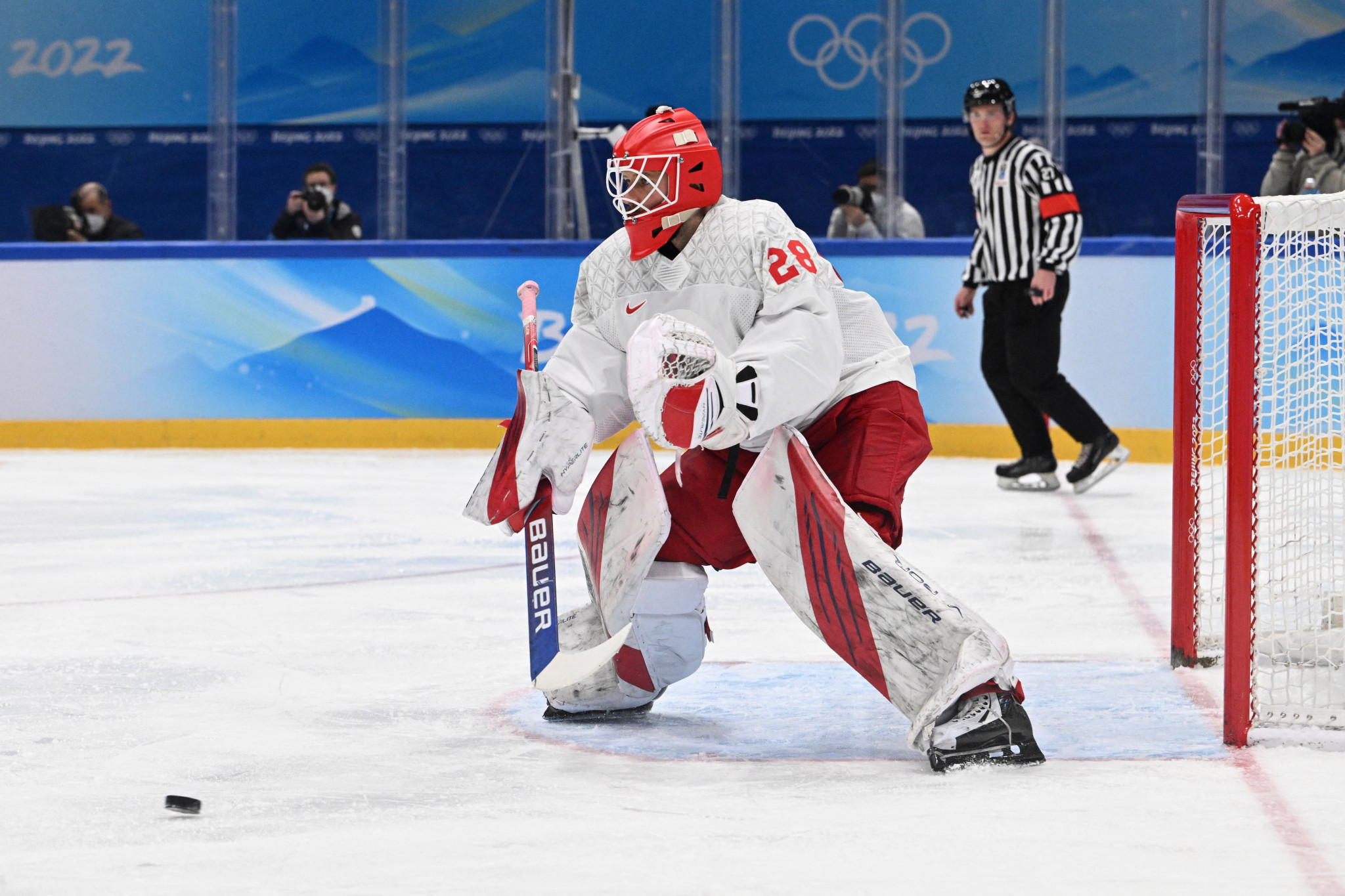 Ivan Fedotov Reportedly Signs Deal with CSKA Moscow, Team Denies Reports
Philadelphia Flyers goaltending prospect Ivan Fedotov has had a tumultuous summer that started shortly after he signed his NHL contract and has culminated in his detainment in Russia and into their armed forces. It is being reported that the hulking goaltender has signed a three-year contract with CSKA Moscow with a lot more information to follow.
Source: Ivan Fedotov signs with CSKA for three years. #Flyers

— sportsology (@sportsology) September 7, 2022
According to Karl Månsson, CSKA Moscow's President Igor Esmantovich denied the rumours citing that "Leaders of the club did not meet with Ivan Fedotov, he serves in the ranks of the armed forces of the Russian Federation. Accordingly, there was no discussion, there is no contract."
The CSKA president Igor Esmantovich denied the rumours of signing Fedotov. The story is brewing. https://t.co/bOT3j6V5yk

— Karl Månsson (@karl_khl) September 7, 2022
Månsson, editor at HockeyNews.se, has been on top of the Fedotov story from the beginning and he hasn't minced his words or shortchanged any of his stories. He mentions that following the signing of his three-year contract, there is a good chance that this could be followed by a trade to another KHL team.
"The impact of this is immense. It essentially means going back to the Old Soviet tactics. Your star players want to leave for the NHL? Draft him in to the army and force him to sign a contract in Russia." The rumoured team that he has been signed and traded to is no other than SKA Saint Petersburg, otherwise known as the Sports Club of the Army. SKA Saint Petersburg are owned by Russian state-controlled energy company, Gazprom.
As it currently stands, the clubs involved and the KHL itself are denying that any contract has been signed, let alone discussed, however the journalists who have been involved and who have claimed otherwise are sticking by their stories; as has been the case for a very long time.
If these rumours are to be believed – and so far we haven't had a reason to doubt them – Fedotov will be signed through until he is 28 years old. The Flyers, who initially drafted him in the 7th round of the 2015 NHL Entry Draft and then subsequently signed him to his entry level contract this summer, were anticipating his professional debut with either the Lehigh Valley Phantoms or as Carter Hart's backup for the upcoming season.
Shortly after he signed his contract with the Flyers, Fedotov was detained for apparently evading his military service and was then sent to an Arctic naval base, where he would remain until September. That perfectly ties in to the fact that the KHL season started on the first of September and also gives way to the idea that he would sign a contract early in the season with CSKA Moscow after Russian officials previously stated that he would get ample playing time even while in the armed forces.
After playing out of his mind last year, especially in the KHL playoffs (16-6/1.85/.937) and the Winter Olympics (4-2-0/1.61/.943), Flyers fans were giddy with excitement about his prospects of patrolling the blue crease behind Hart. The 6'8" goaltender was primed for a big role this season and that ultimately upset several high-standing KHL officials as well as governmental figures.
It is unclear whether or not we ever see Fedotov donning the Orange and Black, let alone in the NHL, but as it stands right now it seems like he will be in Russia and playing in the KHL for at least another 3 seasons.
Music City Hockey Trip
Take a three day vacation to Nashville with Philly Sports Trips this October! The package includes direct flights, a three night stay at the Cambria Hotel Nashville Downtown, an all-inclusive tailgate, and tickets to the Flyers Predators game. $100 cash for anyone who shows proof they went to the Flyers game on the trip.