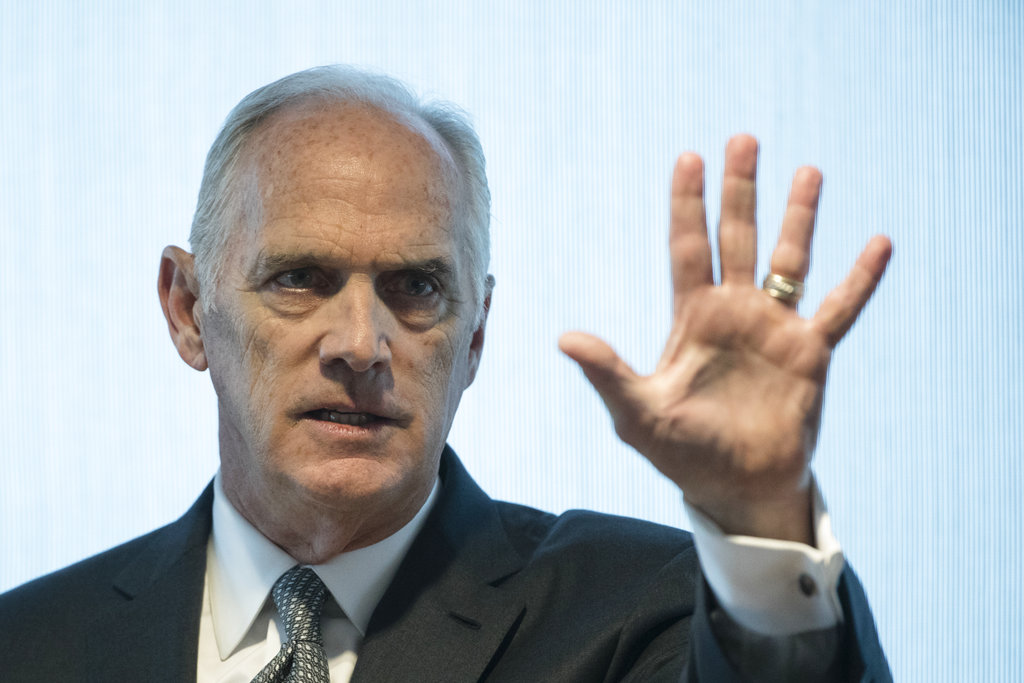 The new Chairman & CEO of Comcast Spectacor and Governor of the Philadelphia Flyers, Dan Hilferty, took pen to paper, inscribing a message to the season ticket holders – and fans alike – that the Flyers are ushering themselves into a "new era" with the recent hiring of Keith Jones as President of Hockey Operations and Daniel Brière having his interim tag removed from the General Manager title.
"Dear valued Inside Edge Member,
Today is a historic and significant moment for the Philadelphia Flyers organization.
By naming Keith Jones the President of Hockey Operations and Daniel Briere the team's General Manager, we are kicking off a new era of Flyers hockey and taking the necessary steps to position this organization for the sustained success that our fans deserve.
The search process that we just completed was detailed and exhaustive, and our top focus was to find leaders with complimentary skill sets experience, and temperament to begin a new, winning era for this proud franchise. With Jonesy and Danny joining Head Coach John Tortorella, along with Valerie Camillo, and me, I have total confidence that we have the right leadership team in place to guide the Philadelphia Flyers into the future.
All of us are completely committed to rebuilding and restoring our winning tradition – and doing it the right way. We want to make YOU proud to wear Orange & Black, proud to fill the New Wells Fargo Center, and proud to send a clear message to any team that enters our building: the Philadelphia Flyers are BACK.
This will take time, because you don't achieve the ultimate goal by taking shortcuts, but make no mistake: we are moving full steam ahead, and we're doing it together. Last year, we saw the team take necessary steps in the right direction – playing the right way and embracing Coach Tortorella's standard – but there's more work to be done.
We stand on the shoulders of legends who this organization. They never gave up and neither will we. 
Welcome to the New Era of Orange!"
The Flyers sent out a message shortly before the news that Keith Jones was going to be hired that we are being ushered and welcomed into a "New Era of Orange".
Welcome to A New Era of Orange. pic.twitter.com/Oplfwf7u7v

— Philadelphia Flyers (@NHLFlyers) May 11, 2023
They tiptoed around the main message, but it's relatively clear that they don't want to make excuses or take shortcuts. What that actually entails will now fall onto the shoulders of newly-promoted general manager, Daniel Brière. He will be working closely with Keith Jones and John Tortorella to turn things around and bring back relevancy to Philadelphia hockey.
We have always known that it was going to take time, but it was always a question of when and if  the Flyers would ever commit. Chuck Fletcher had to be fired at some point and his debacle at the trade deadline opened the doors for the supposed rebuild that would be headed by Brière.
Sportsnet's Elliotte Friedman has mentioned countless times – as have other insiders who have reported on this situation – that Brière will have more power and sway than the average general manager and that whoever was going to be hired as the President would have to be able to mix and match with Brière and Tortorella.
Hilferty's message was clear, cut, and concise, and now the Flyers are just hoping that we – as fans – can remain patient as they look to rebuild this team over the next few years.
It is a bit odd that they have not mentioned the word rebuild much in either message, but I think if you read between the lines and the fact that they're asking for time and not taking shortcuts, it's essentially on the horizon. However, we know all too well that "deception" and other buzzwords heralded the Flyers' last 10-12 years of mediocrity.
The Dave Scotts, Bobby Clarkes, Paul Holmgrens, and Bill Barbers of the world can no longer have any say into how this team should be built and constructed. Their old ways, dinosaur mentality, and shadow over this franchise has kept them firmly stuck in purgatory for a good decade. They never wanted to wave the white flag, they always thought they could retool, and because of that, we're heading into the 2023-24 season with so many question marks, underachieving and overpaid contracts, and a pipeline that still needs work.
Hilferty seems to be a polar opposite to Dave Scott, which can only bode well for the future of this franchise, however nothing will sway the fanbase more than by actually taking action, being true to your word, and sticking by your plan.
Comcast and everyone else in the front office seemed to have this disdain and fear about rebuilding, that the fans would riot if they ever uttered that shameful word, or that we wouldn't show up to games anymore. Yet, that's exactly what we've been yelling about, clamouring for, and insisting on for years.
Each season got worse and worse, which seemed improbable considering how bad some of those years were. Now with 3 like-minded, modern minds working together, the Flyers quite literally have nowhere to go but up from here on out. This summer is going to be very important on how they shape up for the future. A lot of contracts need to be moved and the word "subtraction" has been used a lot.
They may be inexperienced bunch, but there's a different feel around the Flyers now, and we're all just praying that this is the front office that will finally get the job done.