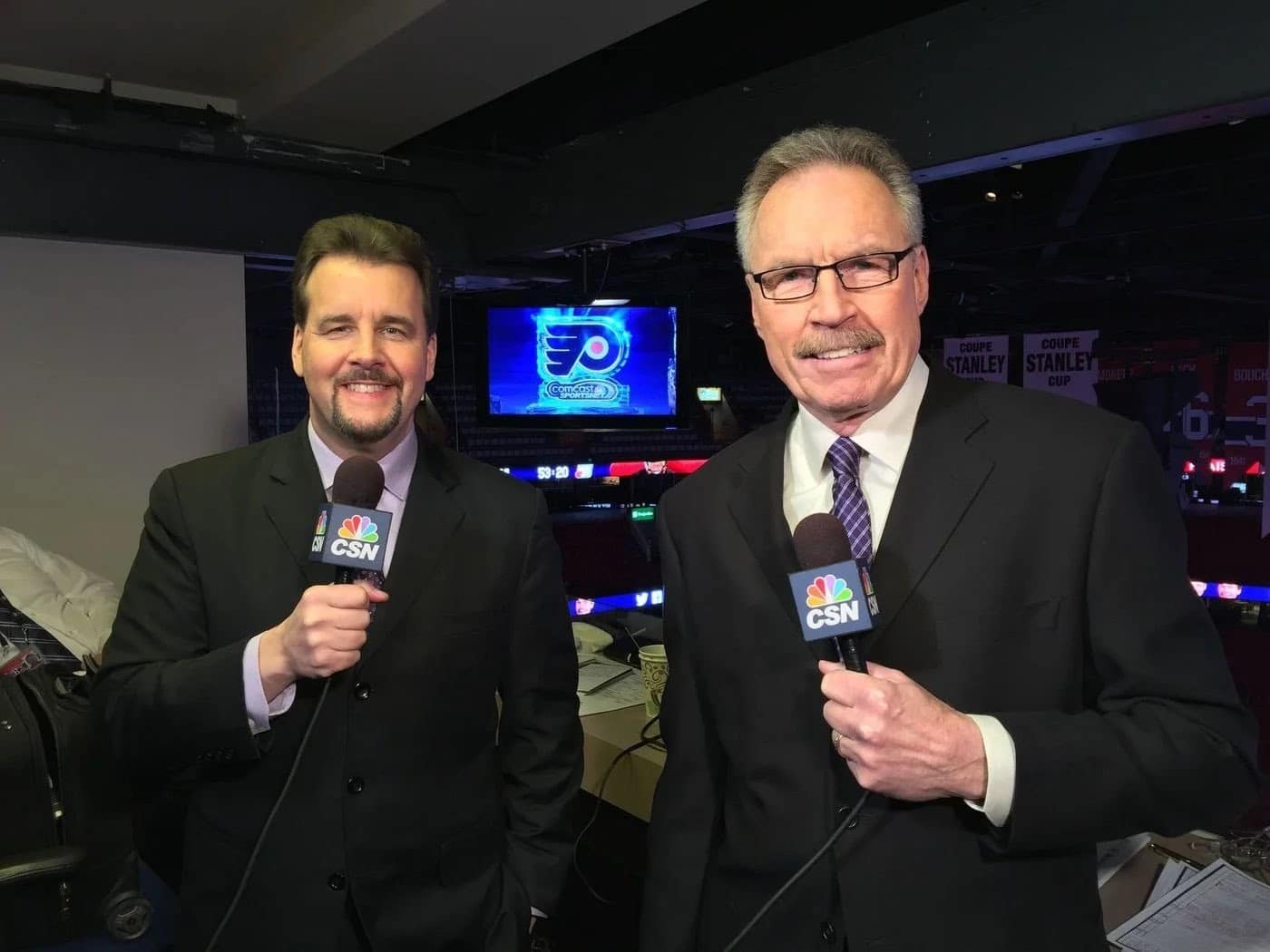 Bill Clement retires from broadcasting
Legendary broadcaster Bill Clement has retired from the booth.
Bill Clement turned 70 on December 20th. His broadcasting resume goes extremely deep.
Clement has been providing color commentary and analyzing the Flyers with NBC Sports Philadelphia (CSN Philly, The Comcast Network) since 2007. He called regional Flyers games with Mike "Doc" Emrick from 1988-1992 on PRISM, a local sports channel Ed Snider founded in 1976.
Bill Clement was well known for calling ESPN hockey games (1986-1988, 1993-2004) with Emrick and Gary Thorne. The pair of Clement/Thorne were the original voice of next generation EA Sports NHL games (2007-2014).
The former Flyers player had a remarkable streak of at least one Stanley Cup Final game called from 1986-2008 (Missed 2005 due to NHL lockout).
It seems every week a new storyline involving the NBC Sports Philadelphia Flyers crew appears. Chris Therien, Katie Emmer, Colby Cohen, and now Bill Clement are all out at NBCSP. It was announced this week Scott Hartnell and Taryn Hatcher will be on the desk for Flyers analysis this season.
The tributes poured in for Bill Clement when the news started making rounds on Twitter: