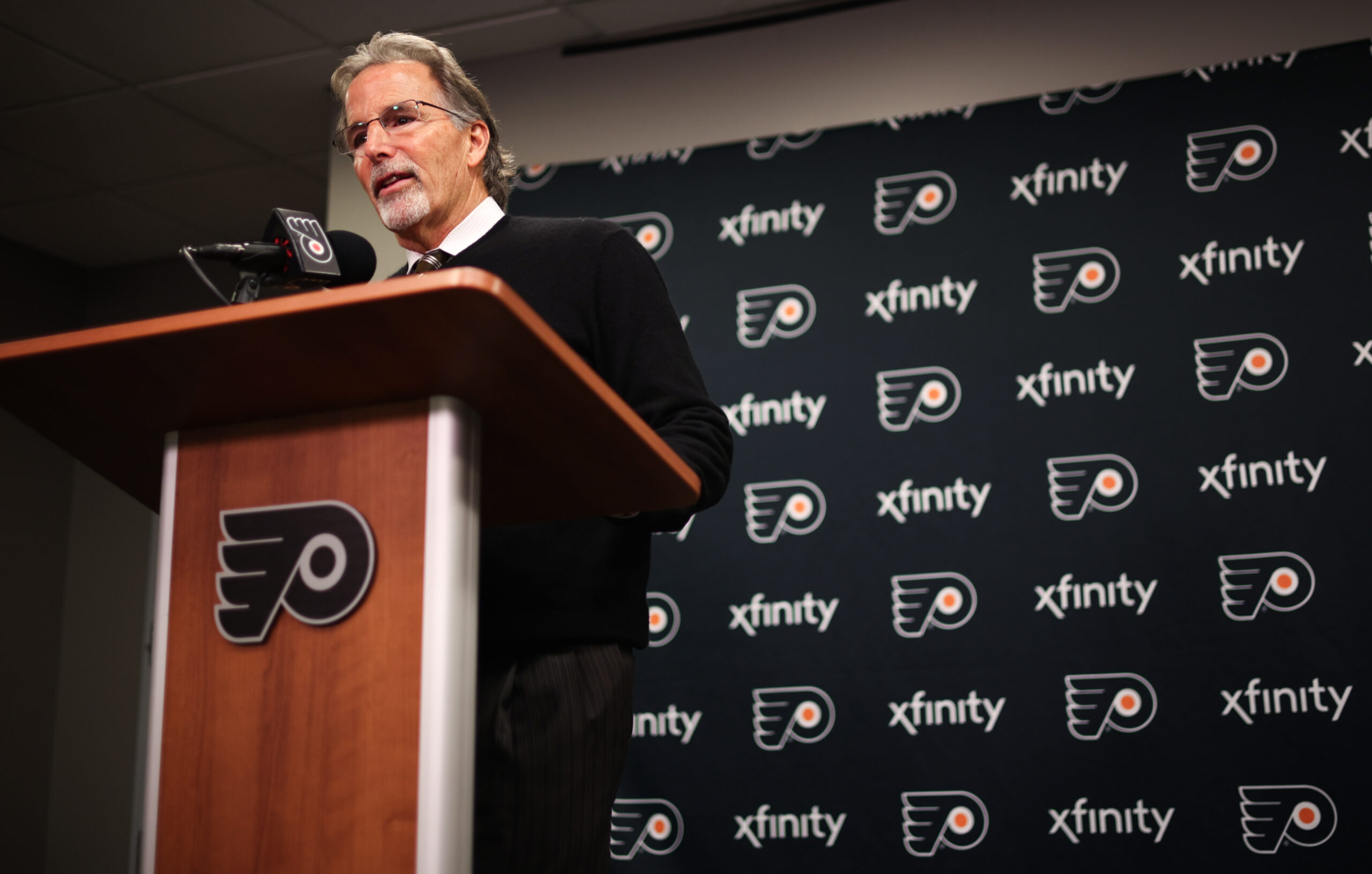 Tortorella Pens Letter to Season Ticket Holders, Giving an Update on "The Process"
Before the regular season started, Philadelphia Flyers head coach, John Tortorella, took pen to paper to explain to his fanbase what was to be expected for the 2022-23 Flyers. Fast forward to the midway point of the season and once again it's the head coach who took the vocal approach for his fans. When you compare things to last season, Dave Scott has been M.I.A. and Chuck Fletcher has been radio silent. Maybe that was part of the reason they hired Tortorella – who better to swallow the media attention and to turn negatives into positives.
The way things have gone this season makes us wonder who is actually in charge. Fletcher is still the general manager and president of hockey operations but it's no secret that his job was on the line heading into December. The Flyers salvaged several victories to keep his job safe for the time being. With less than a month before the trade deadline, surprisingly there has been very little chatter in regards to the players the Flyers would be trading for assets.
Nevertheless, Tortorella wanted to give the season ticket holders an update as we head into the final gear of the season:
"At the beginning of the season, we set out to build a foundation for the future and a standard for how we're going to play, night in and night out.
Now that we're halfway through the season, I want to share with you what I've seen from our guys. I have been very pleased with our team's effort, drive, and hunger to compete.
Perhaps more importantly, and I hope you've noticed this too, I love the way this team has consistently responded to the challenges we've faced, both as individuals and as a group," Tortorella continued. "Throughout the locker room, our players are showing a full commitment to getting it right.
We also have some kids here who have impressed me. Some of them have taken on heavy minutes and big responsibilities, and they're growing into the impact players we need them to be. The development of our young players is absolutely crucial for our future. 
This season I've challenged the veterans on the team, and I've been very happy with their response. Beyond the stats, they've shown a willingness to adapt, compete, and lead our group both on and off the ice. 
Now, I'm not going to lie to you – and I want to be clear about this – we're not there yet. This year was the first step in building the future of the Flyers and restoring our reputation as one of the most respected teams in hockey. 
We're in the thick of the season right now, and we're going to see how our group responds to the challenges that lay ahead with a grueling schedule. It's a grind but all of that is extremely important to see what we have and what we need to move forward.
That excites me because I can promise you this – the answers to those questions will come. You and I will find out together, and we'll be an even tougher team for having gone through it. That's because we're in the midst of establishing an identity. Not just any identity – but an identity that reflects the city of Philadelphia and the proud history of the Flyers organization. 
We need you with us. We're going to get this right, we're going to make you proud, and together, we're going to remind everyone what this team is all about."
It's an honest approach from the head coach of a team that has struggled mightily over the last decade and a half. The Flyers organization as a whole is not that oblivious to what has happened over the last few seasons with the paper bag debacle, the drop in attendance, and the disdain towards the man in charge of hockey operations.
Hiring Tortorella was the perfect move and it might've been the best move they made this past summer – and maybe in the last few seasons. Tortorella has done exactly what he set out to do at the beginning of the season. He has instilled a sense of belief, camaraderie, and fight in a group that stopped believing in themselves and would play like a shell of their potential. There was a bumpy ride through November and parts of December where they won 3 games out a possible 20 but since then, and since the team has gotten healthier, we're seeing a glimpse of the Tortorella system taking effect.
This season was all about figuring out who fits his schemes, who was going to be part of the future, and what this current crop of players could do before changes came afoot. Young players like Noah Cates, Morgan Frost, Owen Tippett, and Cam York have impressed their head coach – whether for the entirety of the season like Cates or the last 25+ games like Frost – and then he has tested the wits of his veterans like Travis Konecny, Kevin Hayes, and Scott Laughton with great results coming back from the lab.
There are still many things that need to be fixed or ironed out but this was always going to be a process for Tortorella. He has constantly and consistently used buzz words that would indicate a rebuild or a refresh was in store. Fletcher has made several moves that would make you think otherwise but with how things are currently unfolding, this might be Tortorella's team moving forward – and for good reason.
He's being as honest and forthright as any head coach has been over the last several decades and wants to be as transparent as possible towards the rabid fanbase that wants results – understandably so. It's a breath of fresh air and at the very least it's something. The rest of the organization have been silent so at least someone is trying to keep things level headed.
The Flyers return after their lengthy All-Star break with a 4 game homestand this week against the New York Islanders, Edmonton Oilers, Nashville Predators, and Seattle Kraken. They currently sit 6 points out of the final Wild Card spot that is being held by the Pittsburgh Penguins. Pittsburgh holds 2 games in hand on Philadelphia, so maybe the Washington Capitals should be the focal point as they sit 9 points clear of the Flyers but have played 2 more games.
In the way of that final spot are the Buffalo Sabres, New York Islanders, Florida Panthers, and Ottawa Senators – all sandwiched by 5 points. If the Flyers are going to actually shock the world and try to make the playoffs, they need to come out firing on all cylinders and follow their head coach till the bitter end – which to their credit they have been doing a better job in the last 25-30 games.