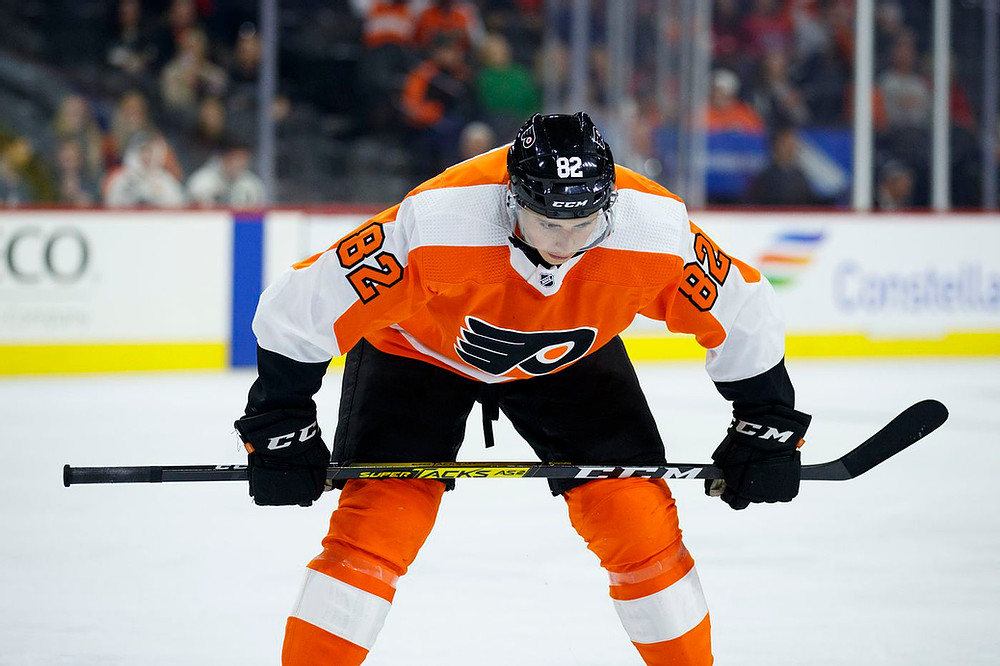 The Philadelphia Flyers have agreed to terms with another restricted free agent in Connor Bunnaman.
Connor Bunnaman (23) has signed a two year deal with an average annual value of $750K. The first year is a two-way deal where Bunnaman will make a different salary depending on if he's in Philadelphia or the Lehigh Valley. The second year is one-way where he'll make the same amount.
Bunnaman had a rough season in 2021 like most Flyers players. He had one assist in 18 games with the big club when he wasn't splitting time between the taxi squad and the Lehigh Valley Phantoms (15 GP, 1 G, 1 A).
The left wing/center was featured more during the 2019-2020 year when he played 21 regular season games (1 G, 1 A, +7) and found his way into four bubble playoff matches (0 PTS).
There is still time for Bunnaman to carve out a bottom six role with the Flyers. The former Kitchener Ranger captain has been able to show some offensive touch in the AHL since joining the Flyers organization (106 GP, 26 G, 17 A, 43 PTS) despite some recent struggles.
Travis Sanheim is now the only RFA that has yet to sign with Philadelphia.