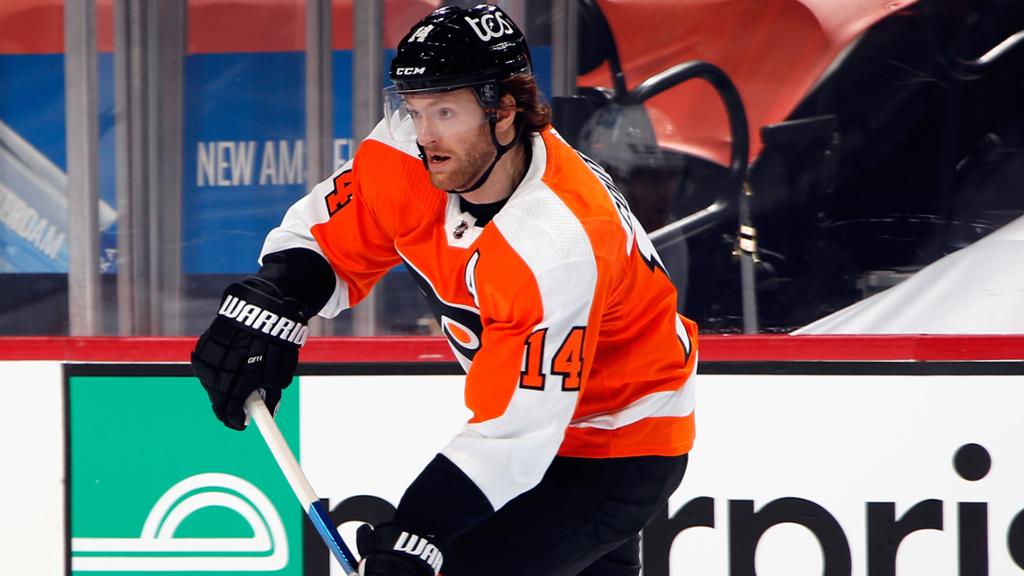 The Philadelphia Flyers have extended Selke Trophy winning forward Sean Couturier with a massive eight year contract.
The deal is for $62 million ($7.75M AAV) over eight years. It begins during the 2022-2023 season. Chuck Fletcher said today the extension has a full no movement clause for the first seven years and a limited no trade clause in year eight.
Sean Couturier (28) took a big hometown discount to stay in Philadelphia and build a winner. He could have received a lot more on the open market and most pundits expected at least an $8.5M or $9M cap hit. The max eight year term certainly helps with the average annual value.
Sean Couturier: "To be part of the Flyers organization for another eight years following next year is extremely exciting. I like the way the team is built and the mix of players that we have. I'm really looking forward to it but especially this year. We've made a lot of changes, but it's all positive and very exciting."
Couturier's contract was already one of the best bargains in the NHL. The 6 year, $26 million ($4.33 AAV) deal that was signed under Ron Hextall in July 2015 paid dividends. Coots finished 2nd in Selke Trophy voting for best defensive forward in 2018, 6th in 2019, and won it in 2020. A $3.42 million raise feels like nothing, especially with how tight the Flyers will be cutting it in the near future cap wise.
The early contract extension is a testament to the work Flyers GM Chuck Fletcher has done this summer. He has improved the quality of the team, overhauled the locker room, and added five former alternate captains.
Chuck Fletcher: "He's a rare talent. You just can't find these players. Sean would have been very richly, richly rewarded had he become a UFA next summer. We're thrilled that he worked with us to give us the cap hit that we were able to get. To have a No. 1 centerman at $7.75 million is a real advantage for our club as we try to build around him, as we try to build a Stanley Cup-winning team."
Sean Couturier had 41 points (18 G, 23 A) in 45 games last season. He is tied for 7th in even strength points (197) among NHL centers since 2017-2018.
Coots has been with the Flyers since being drafted 8th overall in the 2011 NHL Entry Draft. He is now locked in until 2030.
The focus now shifts to Claude Giroux's impending UFA status. The captain is on an $8.275M cap hit and will almost certainly make less money heading into his age 34 season (2022-2023). The difference between Sean Couturier's new contract and a Giroux extension could be close to offsetting.