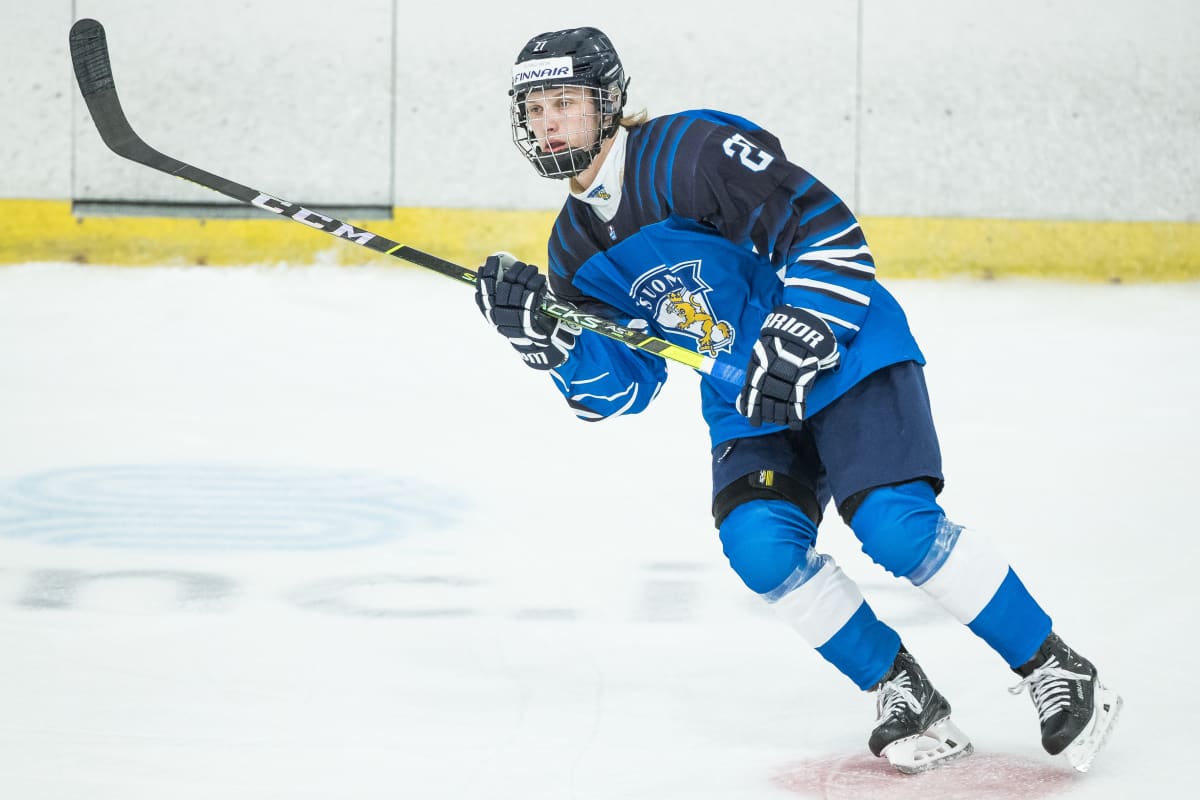 Samu Tuomaala was drafted by the Flyers using their first draft pick in the 2021 NHL Draft at 46th overall. He is the first Finnish player selected by the Flyers since Joonas Lehitvuori who was selected in the 4th round of the 2006 NHL Draft. That is 15 straight years without drafting a Finnish player. Tuomaala is a right-shooting RW that tallied 15 goals and 16 assists in 30 games for Karpat's U20 team. He also played 5 games for Karpat in Finland's top league Liiga but did not record any points. Tuomaala also had 28 penalty minutes. He had 11 points in 7 games for Finland's U18 team in the World Championship. One of the best players in his age group for Finland, Tuomaala was the second Finn drafted in the 2021 NHL Draft behind Aleksi Heimosalmi (drafted 44th overall to Carolina)
Tuomaala is a plus skating, shot first, winger that the Flyers desperately need on their NHL squad. Adding Tuomaala with players like Tyson Foerster and Bobby Brink, the Flyers now have great depth in shot first wingers in their prospect pipeline. Shooting is Tuomaala's number one asset, but he also has great skill with the puck to make space for himself. Tuomaala has above average hockey IQ and while he might not be a top-line scorer at the NHL level, he can be a middle-six winger that plays on the top power-play unit and can score 20 goals in a season. He will need to add about 10 pounds of muscle over the next couple of years to reach his full potential. This is a perfect upside pick for the Flyers given that they traded their first-round pick away for Rasmus Ristolainen. Tuomaala currently weighs 176 pounds and by adding on some weight he will be able to adjust to the smaller ice surface of the North American game. His defensive game is not a strength but it is also not a weakness. Bulking up and being more aware of his defensive zone are two things that he needs to work on before fulfilling a larger role for the Flyers, though that is not uncommon of many 18-year-old players.
Many draft guides had Tuomaala at the end of the first round including DobberProspects who had him at 26th overall and the Draft Analyst who had him at 17th overall. Tuomaala was a good gamble at 46th overall and as long as he continues to develop overseas before making his North American debut, he should be a quality player once he reaches the NHL. He will most likely play two more years in the top Finnish league before coming to North America. He was drafted 31st overall by the Sudbury Wolves of the OHL in the 2020 Import Draft, so it's that we could see him reach North America sooner, however, I would surmise that he stays in his home country and competes for Finland in the U20 Championships. Tuomaala's contract with Karpat is valid until the end of the 2022 season.
I am glad the Flyers finally broke their streak of not drafting Finnish players as Tuomaala will be a great addition to the Flyers prospect pool. I project him to play a game similar to fellow countryman Eeli Tolvanen, a pure sniper who takes a little time to develop but the dividends are that of a middle-six forward who leads their team in shots.