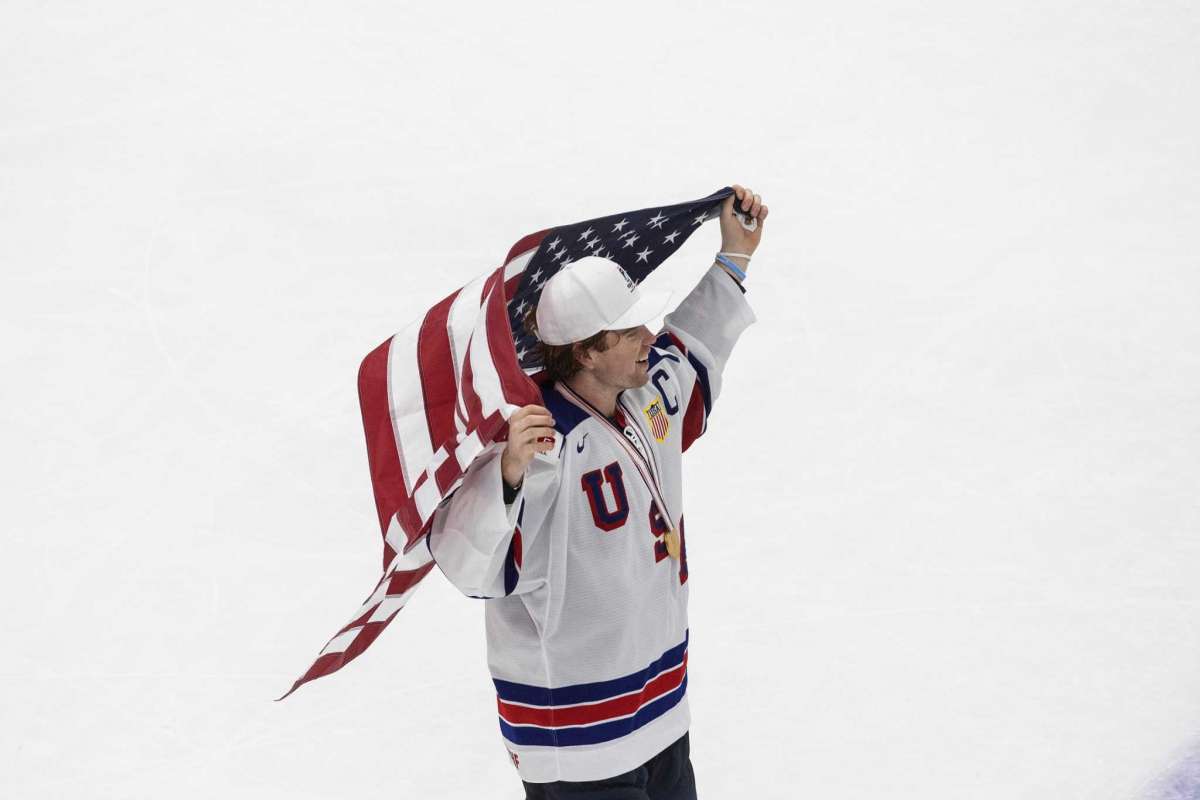 Flyers prospect Cam York has captained Team USA to gold at the 2021 IIHF World Juniors Championship in Canada.
Team USA defeated Canada 2-0 in the gold medal game last night to give America four gold medals in the past 12 years.
USA defenseman Cam York led America to glory with an impressive defensive showing in the final.
York had no points, but logged a solid 20:13 in ice time.
Flyers forward prospect Bobby Brink didn't register on the scoreboard as well, but contributed with some lock down defensive play.
Cam York had already been named one of Team USA's top three players during the tournament. He finished with six points (one goal, five assists) in seven games and a +4 rating.
Bobby Brink had a stellar showing as well, despite limited ice time. The 2019 2nd round pick had six points (two goals, four assists) in seven games with a +8 rating. Brink was named player of the game (two goals) in a 7-0 shutout of the Czech Republic last week.
It was Cam York's birthday on east coast time when he lifted the trophy. The Flyers pipeline is continuing to produce and the future is bright.