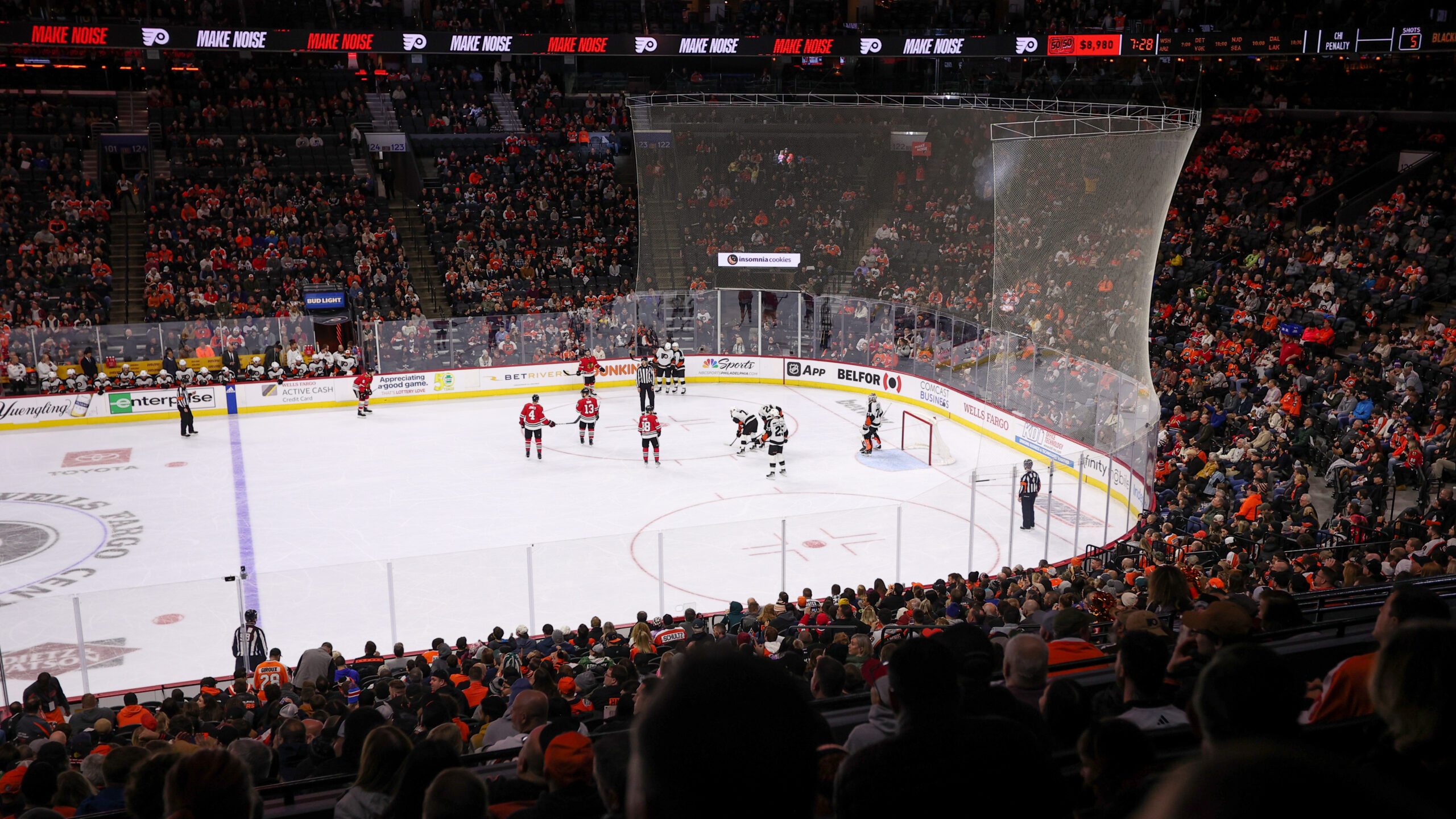 The Philadelphia Flyers have officially given us more details on what to expect for their 2024 Flyers Hall of Fame Weekend that will be held on the 26th and 27th of January.
The main events will be a celebration of the 50th anniversary of their 1974 and 1975 championship teams, an alumni game between the Flyers and Bruins, and of course, the induction of Mark Recchi into the Flyers Hall of Fame. 
CEO and Chairman of Comcast Spectacor, Dan Hilferty:
"The Philadelphia Flyers are one of the most storied franchises in the NHL and the 1974 and 1975 Stanley Cup Championship teams assembled by Keith Allen and Mr. Snider marked a significant turning point not only for our organization but throughout the entire league. We are extremely excited to honor these teams and celebrate an impressive list of Flyers Alumni during this historic weekend. This weekend will be a must-attend event for all Flyers fans."  
Before the alumni game, the Flyers will be celebrating and honouring both championship teams with a special pregame ceremony that will show highlights from their Cup runs.
When the Flyers won their first championship in 1974, they defeated the Bruins in 6 games. They lost the first game 3-2, won the next 3 games by scores of 3-2, 4-1, and 4-2 before dropping game 5 by a score of 5-1. With the Bruins inching a little bit closer, Bernie Parent and the Flyers shut them out 1-0 to become the first expansion team to win the Stanley Cup.
The following season they took down the Buffalo Sabres in 6 games. They took a 2-0 lead after 4-1 and 2-1 victories before dropping the next 2 by a score of 5-4 and 4-2. The Flyers bounced back with a 5-1 victory in Game 5 and another shutout victory in a series-closing game, 2-0. Bernie Parent won his second straight Conn Smythe Trophy for his efforts.
For fans wanting the best experience possible, they can purchase tickets for the exclusive pregame Flyers Hall of Fame VIP Party, where they can mingle with legends like Bob Clarke, Bill Barber, Bernie Parent, Eric Lindros, and John LeClair amongst many more fan favourites. Not only will you be able to meet them, you will also be offered food and beverages as well as a limited edition 2024 Flyers Hall of Fame puck signed by Recchi.
President of the Flyers Alumni, Brad Marsh:
 "We're fortunate to have so many former players from every decade still deeply involved with our organization. This year's Alumni Game will be the most significant game to date as we celebrate the 50th anniversary of our back-to-back Stanley Cup Championships. Our alumni are looking forward to coming together to celebrate our Flyers family and create special memories for our fans."    
As for the Alumni Game, it will feature several cornerstones from both sides including Lindros, Recchi, LeClair, Patrick Sharp, Brian Boucher, and Joe Watson. The Bruins will have Ray Bourque leading their team. The rest of the rosters will be revealed in the lead-up to the game that will take place on Friday, the 26th of January at 7 p.m.
The following day, the 27th of January, the club will then be honouring Mark Recchi into the Flyers Hall of Fame with a special pregame ceremony and banner unveiling before the current rendition of the Flyers take on the Bruins at 1 p.m. Recchi scored 232 goals and 627 points in 602 games in 2 tenures for the Orange and Black, while scoring 42 goals and 107 points in his final 180 games for the Bruins, capping it off with his third Stanley Cup in 2011.
2024 Stadium Series Trip
Flyers Nation and Philly Sports Trips have teamed up to bring you on an amazing bus trip to the 2024 NHL Stadium Series between the Flyers and Devils. Place an early deposit to reserve your spot at the ultimate tailgate experience at MetLife Stadium before the game. The package includes a game ticket, round-trip charter bus, an all-inclusive tailgate party with unlimited cold beverages, "Philly Style" catered food, live entertainment, and more.