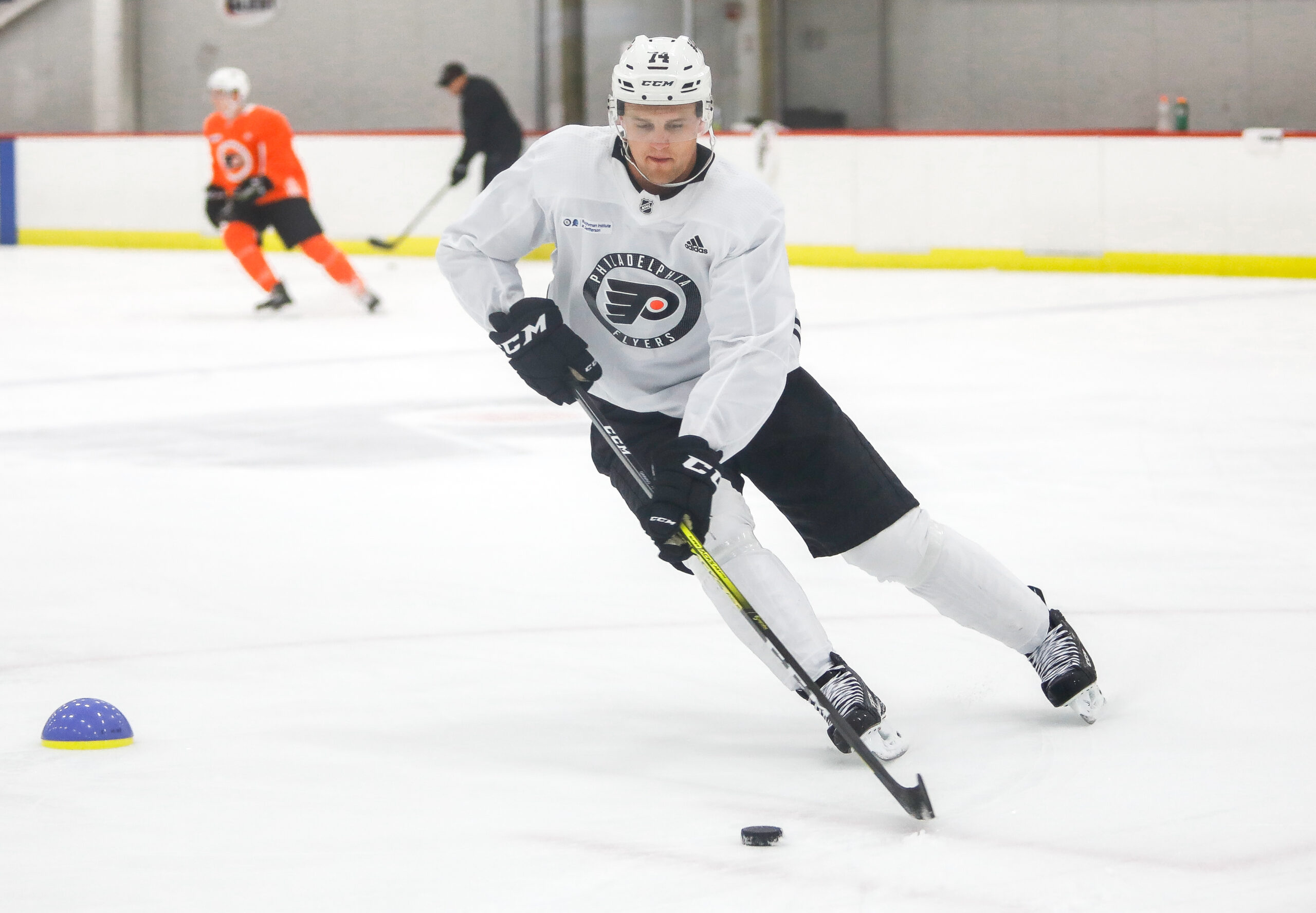 Flyers sign 2018 second-rounder Adam Ginning to entry-level contract
The Philadelphia Flyers have announced that they have signed their 2018 second round pick, Adam Ginning, to an entry-level deal. Ginning, a defenseman, was drafted in the second round with the 50th overall pick in 2018 by former general manager, Ron Hextall. Due to his advanced age, his entry-level deal is two years instead of three, but the 22 year old is expected to report to the Lehigh Valley Phantoms.
Ginning has spent his entire career in his native Sweden, starting in the junior circuit with his hometown Linkoping HC Jr. and then graduating to the big club between 2016-17 to 2019-20. In parts of 3 seasons with the junior circuit, Ginning played 52 games, scored 4 goals, and added 16 helpers. For the big club in the Swedish Hockey League, Ginning appeared in 115 games over parts of 4 seasons, scoring 4 goals, and only chipping in for another 8 assists. In 2019-20, Ginning split time with Linkoping HC of the SHL and Vita Hasten HC of the Swedish 1st Division, where he played in 17 games and chipped in with 4 assists. During the last two years he has spent time with Farjestad BK Karlstad of the SHL, appearing in 101 games, scoring 4 goals, adding 13 assists, and compiling 95 PIMs.
In 2021-22, Ginning won the SHL Championship with Farjestad BK, chipping in 3 goals and 2 assists in 19 playoff games. He has also appeared in 2 World Junior Championships, going pointless in 4 games in 2019 but then captaining the the 2020 team to a bronze medal, while also chipping in with 3 assists and 16 PIMs. Ginning's international career goes even further back as he was apart of the Under-18 World Championship Swedish squad that won the bronze medal in 2017-18.
Ginning was never supposed to be an offensive player, which made the selection that much more head-scratching. He is a steady, defensive defenseman, who has been compared to former Flyer Robert Hagg. The 6'4″, 196 pound defenseman can skate well for his size but has been a third-pairing defenseman in the Swedish Hockey League even at the ripe age of 22. He becomes the 4th draftee to sign an ELC from the 2018 draft, joining Joel Farabee, Samuel Ersson, and Wyatte Wylie.
Alexander Appleyard, who is a contributor to The Athletic for the Flyers, knows all there is to the European circuits and the Flyers prospects participating. He mentioned how Ginning has "solid physical tool, above average skater for his size, and okay hands". He continued by stating that "If he was not a 2nd round pick and instead a 5th, I doubt he would have been signed given progression." He compared Ginning to fellow Flyer draftee and Swedish defenseman, David Bernhardt, who "was a better player in every zone at the same age/younger and was not offered an ELC".
All in all, Ginning is expected to battle for a roster spot with the Lehigh Valley Phantoms and if he does indeed follow the same footsteps as Robert Hagg, the Flyers are always keen on their defensive defensemen who can use their body and finish checks on the bottom pair.