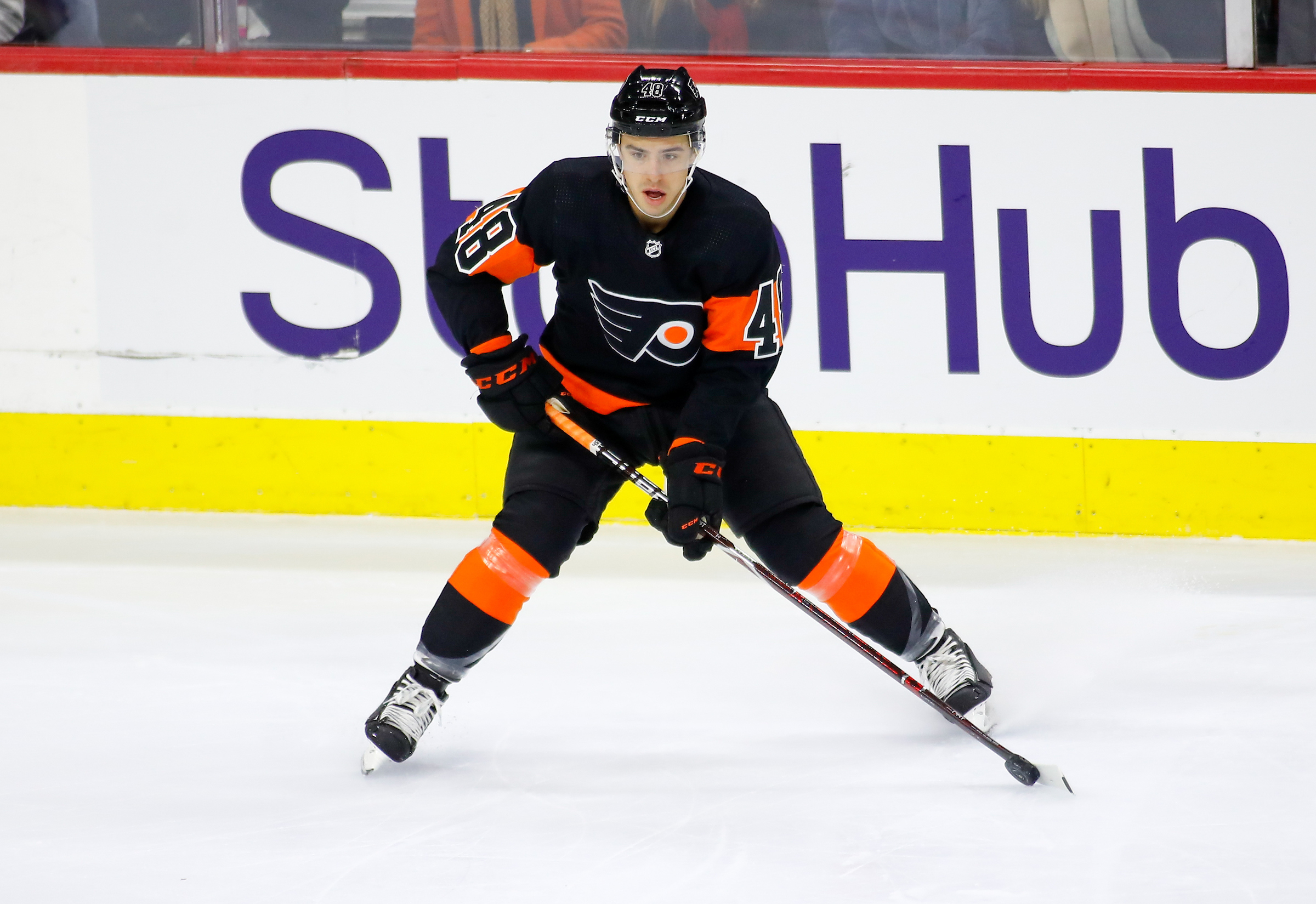 Flyers Recall Morgan Frost from AHL Lehigh Valley
The Philadelphia Flyers have recalled forward Morgan Frost from the American Hockey League's Lehigh Valley Phantoms ahead of tonight's contest against the Florida Panthers.
Frost's call-up is unsurprising given Derick Brassard left last night's 4-0 loss to the Tampa Bay Lightning with a lower-body injury early in the first period and did not return to the game.
The Flyers' top forward prospect has played well on a struggling Phantoms club this season. He has 3 goals and 12 assists for 15 points in 16 games with Lehigh Valley. That includes a run of 13 points in his last 10 games before being summoned to Florida.
Frost played in just two games last season for the Flyers before suffering a shoulder injury that proved to be season-ending. Now he'll have his shot to prove he can stick around with Philadelphia and consistently contribute.
Frost's insertion into the lineup can hopefully jump start the team's offense a little bit as well. Philadelphia has only scored 18 goals through 10 games in the month of November so far. The Flyers' record in that stretch is 4-4-2, which includes two shutout losses to the Toronto Maple Leafs and Tampa Bay Lightning.
Head coach Alain Vigneault has not announced what the lines will look like tonight just yet. Frost could slot into the lineup as possibly the second or third line center, and could maybe see some power play time as well.
But as of right now, there's a Frost warning in Florida, and it's time to see what he can really do at the NHL level now.