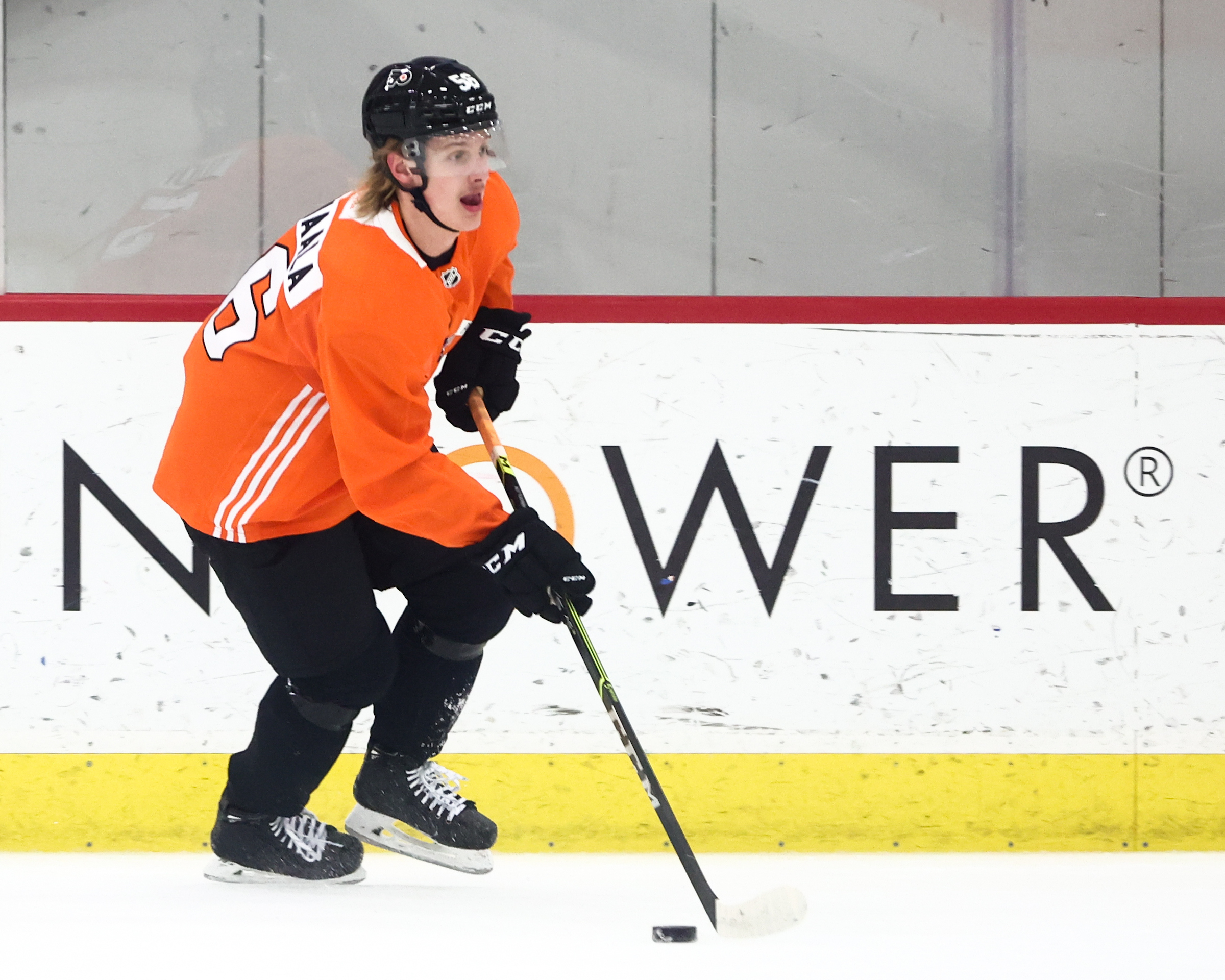 The Philadelphia Flyers have reassigned their 2021 2nd-round pick Samu Tuomaala from the AHL's Lehigh Valley Phantoms to Oulun Kärpät of Liiga, Finland's top pro league, the team announced on Tuesday afternoon.
The 18 year-old Tuomaala expressed interest in playing professionally this season instead of playing junior hockey, so the Flyers initially sent him to the Phantoms during training camp instead of the Ontario Hockey League.
Tuomaala has only appeared in two games for Lehigh Valley, as he has been healthy scratched eight times. The Flyers wanted to give Tuomaala a chance to get more ice time but still fulfill his professional wishes, so they opted to send him to his home country and play in their top men's league.
Tuomaala recorded zero points in his brief stint with the Phantoms, and he will return to the organization he developed with in Finland. He spent five games with Kärpät last season, but played the bulk of his hockey with Kärpät U20 in U20 SM-sarja, where he racked up 15 goals and 16 assists for 31 points in 30 games.
The Flyers used their first pick in the 2021 NHL Draft, a second-round selection at 46th overall, to select the 5'10" 176lb winger from Oulu, Finland after his impressive season with the U20 team. Tuomaala showed speed and offensive prowess in Development Camp and was impressive throughout Rookie Camp and Training Camp as well.
Tuomaala's time in Finland will hopefully see him earn more consistent playing time that will further his development as one of the top forward prospects in the Flyers organization.