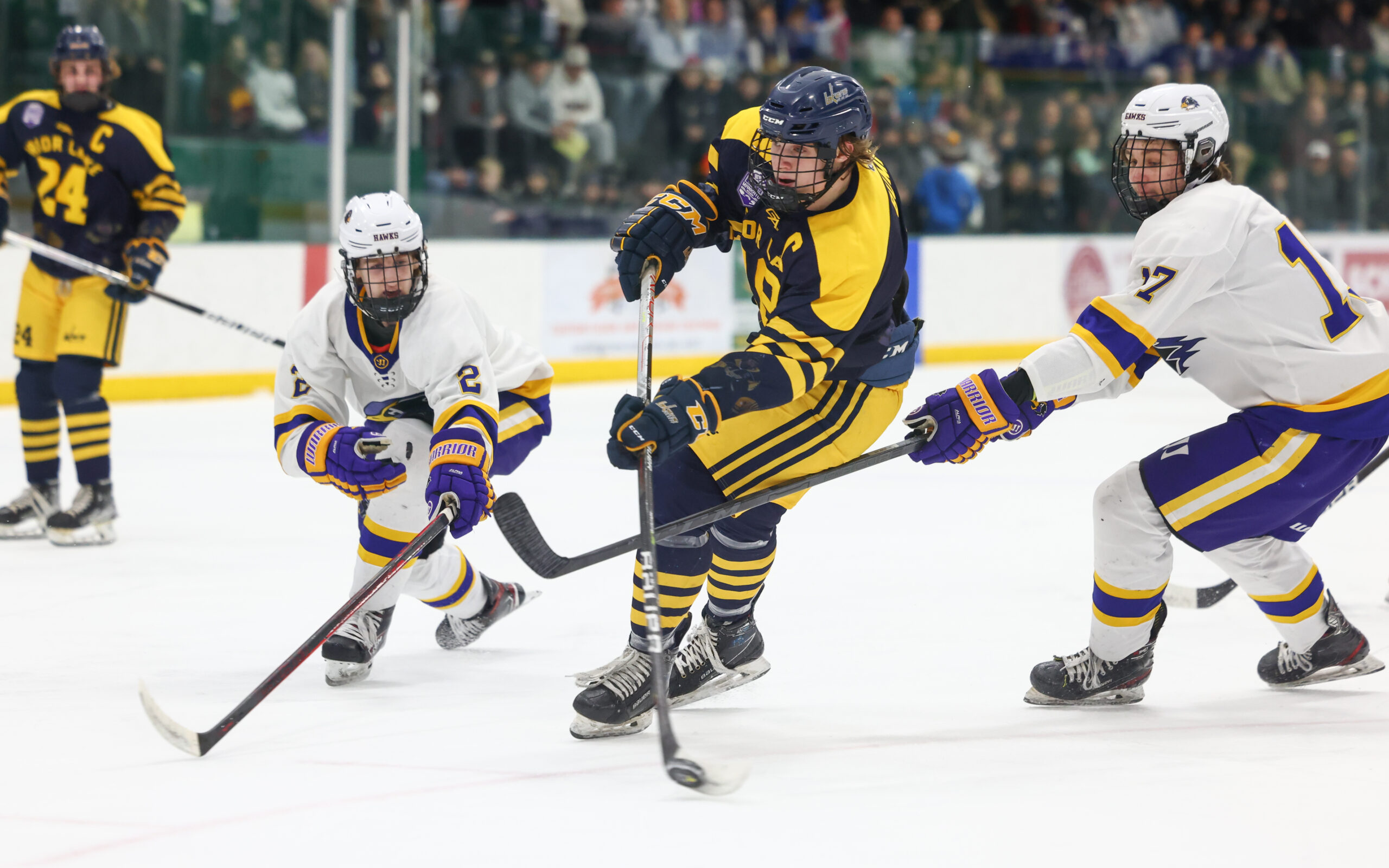 Alex Bump Wins USA Today Hockey Player of the Year
Alex Bump, the Philadelphia Flyers' fifth round pick in the most recent NHL Draft, has just been awarded USA Today's Hockey Player of the Year Award after his performance with Prior Lake High School in Minnesota.
🏒 Alex Bump, Hockey Player of the Year sponsored by @LogisticsPlus!@AlexBump14's scoring ability was on full display in his final year at @PLLakers as he racked up 83 points in 31 games. He was selected in the 5th round by the @NHLFlyers.

Best of luck, Alex! #USATODAYHSSA pic.twitter.com/RmczdzKjKk

— USA TODAY High School Sports Awards (@hssportsawards) August 1, 2022
Bump was also previously named the Minnesota AP's boys' high school player of the year back in March.
The soon-to-be-member of the University of Vermont played in 31 games for Prior Lake High School and posted a whopping 43 goals and 83 points. On top of his performance for Prior Lake, he also appeared in 27 games in the USHL for the Omaha Lancers, where he added 11 goals and 17 points to his yearly totals.
Bump stands at 6'0″ and 185 pounds and represents what the Flyers were trying to do at the NHL Entry Draft – draft for size. Cutter Gauthier is 6'3″ and 200 pounds, Devin Kaplan is 6'3″ and 191 pounds, Hunter McDonald is 6'4″ and 205 pounds, Santeri Sulku is 6'4″ and 200 pounds, and Alexis Gendron is the lone prospect under the 6'0″ foot moniker as he stands at 5'9″ but 175 pounds.
According to EliteProspects, Bump "without any tell, he fluidly dekes through defenders along the perimeter to gain the zone. A textbook curl-and-drag wrister beats the defender and changes the angle in one motion. He's also a skilled two-touch and catch-and-release shooter." So in other words, the Flyers got a pretty good project and talent in the fifth round. He is highly skilled, he's big enough to carry on by himself, and has the ability to make high-risk-high-reward plays, something the Flyers desperately need more of.