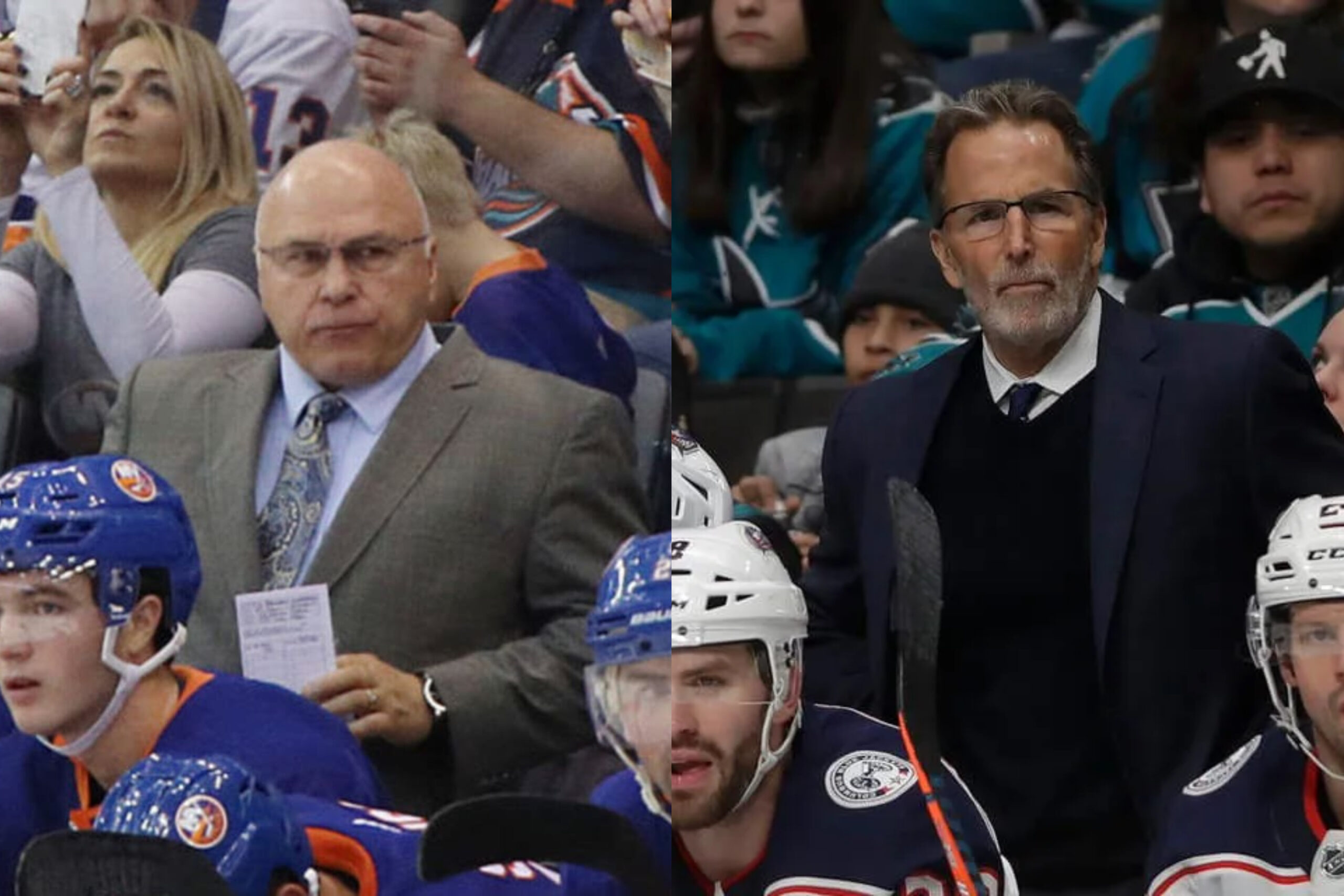 The Flyers' Coaching Search Might be Coming to an End Soon
Yes, it's another head coaching article, but it's the most relevant news concerning the Philadelphia Flyers and it might be the most important decision they make this summer. After employing Peter Laviolette, Craig Berube, Dave Hakstol, Scott Gordon, Alain Vigneault, and Mike Yeo within a span of 7 years, the Flyers are once again dipping their toes into the head coaching free agent waters to find their new bench boss. This year is a year like no other in terms of the level of experience, IQ, and head coaching talent available at their disposal as you won't generally have names like Barry Trotz, Bruce Cassidy, and Peter DeBoer all without jobs and top teams like Vegas Golden Knights, Boston Bruins, and the Winnipeg Jets all looking for a new voice.
In the past week or so, the Flyers have made their rounds in the rumour mill with several high ranking sources chiming in with critical detail. It may be what we've been expecting to hear but it seems like the Flyers are one step closer to making their decision and a rather important one at that. Frank Seravalli, among several others, had made mention that the Flyers had yet to reach the second round of their coaching interviews after having just met with former New York Rangers bench boss David Quinn and former Detroit Red Wings coach Jeff Blashill – which was reported on the 9th of June. Over the weekend, Seravalli and several sources have added that the Flyers have narrowed down their top choices to Barry Trotz and John Tortorella – but aren't limiting themselves to the 2 just yet – however they remain at the top of their list. Peter DeBoer is a close third, Bruce Cassidy is to receive an interview in the near future, while names like Mike Vellucci and Jim Montgomery continue to circle around.
In terms of when a decision is to be made, everyone is still guessing, mainly because of the Stanley Cup Final that are scheduled to begin on the 15th of June and featuring the two heavyweights of the NHL in Colorado and Tampa Bay. John Tortorella's name has been white-hot in terms of mutual interest and possibly becoming the 23rd head coach in franchise history, but it has been met with contrasting opinions amongst the fan base. He's an old school, tough-nosed, doesn't take any nonsense kind of coach, which seems like the perfect match for a fragile and weak-minded Flyers team. If there's one thing they desperately need in the locker room and behind the bench is a coach who isn't afraid to share his thoughts, bench you if need be or if you keep making critical mistakes, keep you accountable but also have your back when the going gets tough. He has also had a variety of success wherever he's been having won a Stanley Cup – albeit in 2004 – but also having 2 Jack Adams Awards, while also being the last team to defeat the Tampa Bay Lightning in the playoffs going all the way back to 2019 in a sweep no less. He fits the culture of Philadelphia and he would be able to instil an identity that the Flyers haven't been able to forge on their own for a few years now.
In speaking about forging an identity, Barry Trotz would be able to transform the Flyers into a team who could actually play a proper brand of defense in front of their young goaltending duo. The Flyers have lacked defensemen, but moreover a true defensive system for what seems like decades, and the defensive-minded Trotz would be able to turn the Flyers into a complete team and a team that their opposition would hate playing against. The familiarity is already rooted with his past two teams being division rivals in the New York Islanders and Washington Capitals and the Flyers have had crippling issues when they've come face to face with his teams and defensive schemes. The New York Islanders have been a thorn in their side ever since he took over the job with their tightly contested games, secondary depth scoring as much as their primary options, and keeping the Flyers' chances to the perimeter or the outside.
He is clearly the Flyers' main target but he is also being scouted and scoured by the Golden Knights, Bruins, and Jets among others, so it's going to be a dog fight for his services and one would have to think that his decision would then start a domino effect with the remaining head coaches available. Bill Meltzer made mention that the Flyers have been in contact with Trotz on three separate occasions; 2 via Zoom and 1 in-person interview.
There's always the chance that the Flyers make their decision before or as the Final begins but they've yet to reach their next round of interviews, but one would have to assume they would forego any of that moving forward if Barry Trotz chooses Philadelphia as his next destination. It's at least good to see that the Flyers are actually taking their time, their due diligence, and trying to pry good coaches with good track records. John Tortorella will do just fine here, Bruce Cassidy qualified for six straight postseasons with somewhat injured and lacking-depth Bruins teams, and Peter DeBoer isn't a huge name but has done pretty well in his last 8 seasons with the Golden Knights and the San Jose Sharks.