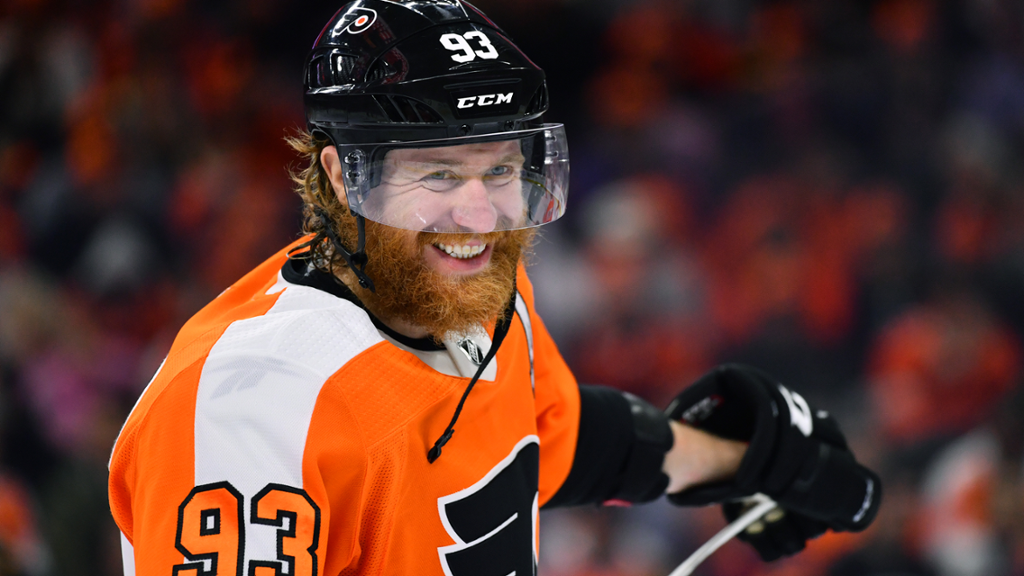 The Flyers have swapped Jake Voracek back to Columbus for right winger Cam Atkinson in a blockbuster trade this offseason.
Voracek, recently a ten-year veteran with the Flyers, was initially acquired in 2011 in a similar trade, sending Jeff Carter to the Blue Jackets. Now the tenured forward will make his way back to Columbus to once again don the union blue and red for the first time in a decade.
This offseason, the need for change on the Flyers' bench was inevitable given seasons of stagnant play sprinkled with a few glimmers of hope during five short-lived playoff runs in ten years. With Chuck Fletcher making several other big decisions these past few weeks to shake up the roster, primarily strengthening the defensive core, the decision to move on from veteran Voracek was a necessary move to Fletcher.
"You know what, we just can't keep bringing the same players back year after year and expect different results," said Fletcher during a Zoom call to discuss the trade for Atkinson. "We had to make changes this year. The players that we've added are all, what I would call, high energy, competitive people. … We need to change the mood in the room and the energy in the room. It's nothing against the players that we had here before. It's about trying to create a new group, a new leadership group, new chemistry."
Whether you loved him, were one of the thousands in the stands screaming "SHOOT" when the puck came his way, or both, saying goodbye to Voracek undoubtedly marks the end of an era.
"We kinda always had a love/hate relationship, but they are really passionate," said Voracek discussing his departure. "It was a pleasure to play in front of them. It was fun sometimes to hear to shoot the puck about 17 times a game."
As the emotions on Voracek's departure seem to be split among Flyers fans, ranging from those happy to see an end to his highly criticized cross-ice giveaways and turnovers, to those who will miss him standing beside fellow veteran's Giroux and Couturier; regardless of which side you fall on, he has left his mark on Flyers' hockey.
Soon to be 32, Voracek closed out his run in Philadelphia with 604 points (177 goals and 427 assists) in 727 regular-season games. He currently remains 10th in points and 5th in assists in franchise history. He is a two-time Bobby Clarke Trophy recipient (2012, 2014), as well as received both the Gene Hart Memorial Award (2014), and the Pelle Lindbergh Memorial Trophy (2012).
The Flyers will open their 2021-22 season at home on October 15 against the Vancouver Canucks with one less ginger on the ice. While some will mourn his familiar presence and others will welcome the change in the lineup with open arms, Flyers fans can, one way or another, expect to see different hockey without Voracek in the building. Though sitting on the visitor bench, he will return to the Wells Fargo Center for the first time on January 20, 2022, when the Flyers face the Columbus Blue Jackets.
After ten years, 727 games, two franchise leaderboard placements, some brutal honesty on and off the ice (even during press conferences), and a lot of love and hate between he and Philadelphia, #93 will not soon be forgotten by Flyer's fans.