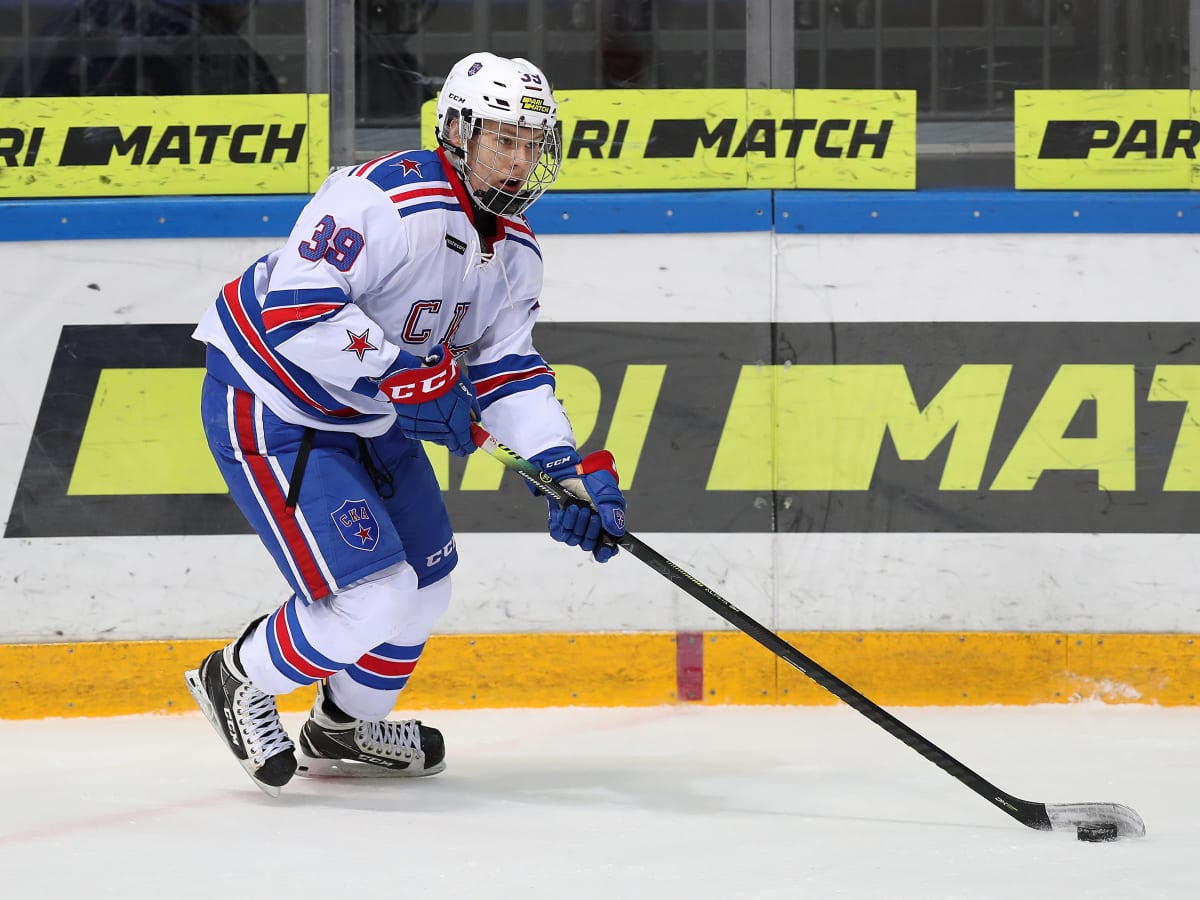 Taking a look at the Flyers' potential options for the 2023 NHL Draft
It's no secret that the Philadelphia Flyers lack star talent.
Depth had never really been a problem for the Flyers over the last couple years, but the Flyers' prospect pool collapsed, and not a single star or point per game player arose.
Fortunately, one of the easiest ways (in theory) to acquire impact players is through the draft with a high pick. The Flyers drafted Cutter Gauthier last year at #5 overall, and things seem to be going quite well. We are officially less than 8 weeks away from the draft and with the draft lottery taking place on Monday, it's time to begin watching highlight reels and playing Prospect Guru (I am not), to figure out who might be a piece of the next generation of the Flyers core under Danny Brière.
My First Choice – Will Smith
Yes, the memes would be glorious, and the Flyers would love for a great marketing scheme thats served to them on a hot plate, but Will Smith really is an incredible player, and is my guy at #5. Before we get into the player, it is also worth noting that Will plans on playing at Boston College next year, where Cutter Gauthier will begin his sophomore season after an extremely successful freshman campaign.
I am sure this is something the Flyers' scouts have taken note of, and I'm sure Tortorella wouldn't mind either. Two young guys looking to lead the way (both centers, so would assume they'd be responsible for their own lines) would be great for the two of them, and create some healthy competition and rivalry to outperform one another at Boston College.
Smith is a tremendous playmaker, and isn't unfamiliar to scoring goals either. He raised eyebrows after earning MVP at the U18 Worlds, and it's because of his abilities with the puck on his stick. He can see the play before it's there, and he's really shifty, which allows him to make that "extra" move that you see so many guys fail to make.
The biggest question for Will Smith will be is ability to adapt to the NHL level, where you will get burned for not owning your defensive game, but this isn't something that is unique to him. A lot of top forwards get comfortable, especially the teenagers. How much he will learn and adapt is yet to be seen.
This video below does a stellar job of just breaking down his raw skillset.
My Second Choice – Leo Carlsson
If Will Smith is not available, I'm very interested in Leo Carlsson. Leo is a big guy, with a 6'3″ frame, weighing in just a few pounds short of 200, the kids got size, and he's got a motor to him.
He's another center who would fill a critical need for the Flyers. He plays a mature game. He doesn't necessarily have top speed, but he's not slow either. I kind of think of Carlsson as the antithesis of Smith. Smith is all about upside, skill, and creativity with the puck, while Carlsson is going to make the simpler plays, and may have an easier transition into the NHL, even if Will Smith is the better player in the long run.
He tends to pass more than he shoots, but his release is fine. The passing is crisp, and demonstrates a lot of his IQ he gets praised for. You won't see him dancing into the slot to throw a no look pass, but he's going to be just as efficient. Watch more on this below:
"If He Drops" – Matteo Michkov
The Flyers can't pass on Matvei Michkov if he drops, they just can't. From what everyone is hearing, this doesn't appear to be another situation like Flyers prospect Ivan Fedotov, but it's also not certain.
Considering the political events that are still underway, there's a lot of skepticism on whether Michkov will ever come over to North America to play pro hockey. The thing is, if you're a team in a rebuild, there also isn't any rush to bringing him over. He's going to be under contract for the team he plays for in the KHL for the next 3 seasons, and I assume the hope/belief is things will be settled enough for him to come to the NHL without any interference.
What he's doing as a teenager against grown men on one of the worst teams in the KHL though is absurd. Shooting left on the off-wing, he does everything. He's one of those players that always seems to know his role when he has the puck on his stick. If he is in the neutral zone and his team is still exiting their defensive end, he'll curl and make lateral moves to stall to allow them to come in with speed to catch opponents flat-footed.
Michkov can score in a variety of ways with his stickhandling, skating, and vision. He can drag and release, stick handle, and deke his way through multiple defenders. He's not afraid of anything, and pulling off a Michigan against a bunch of grown men as a teenager should tell you enough.
To see and learn more about his game, look below: