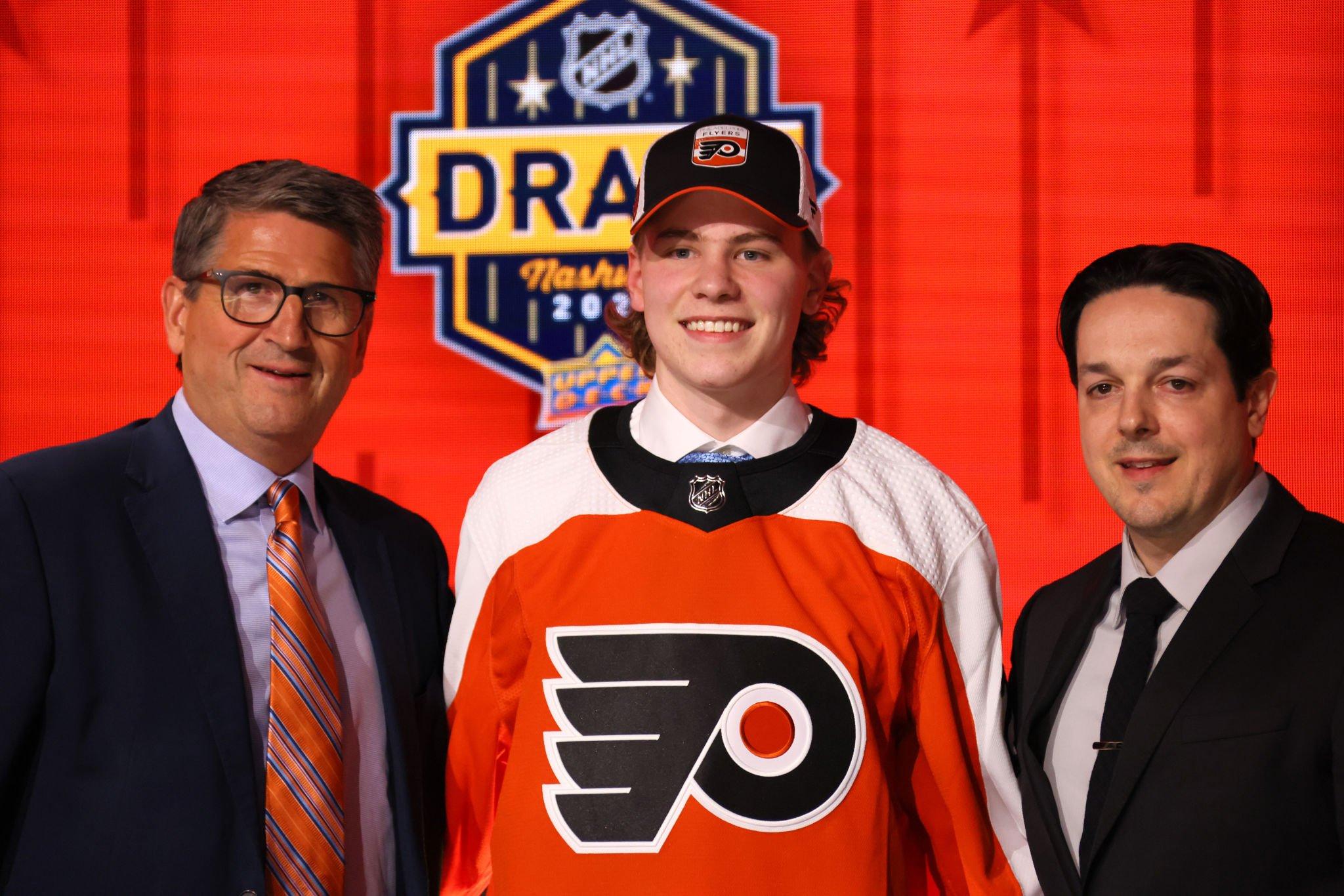 The Philadelphia Flyers have announced that they have signed one of their first rounders from the 2023 NHL Entry Draft in Oliver Bonk to his 3-year ELC, according to General Manager, Daniel Brière.
OFFICIAL: We have signed defenseman @bonk_oliver to a three-year, entry-level contract. https://t.co/TjwpXJjQhH

— Philadelphia Flyers (@NHLFlyers) August 21, 2023
Bonk was the second of the Flyers first round picks as he was taken with the 22nd selection. The two-way defenseman earned himself first round praise after a solid draft season for the London Knights in which he scored 40 points but was more so hailed for his responsible nature and reliability on the backend.
The son of former NHLer, Radek Bonk, is heading back for another season in London but participated in this year's Development Camp and has helped boost the Flyers' pipeline post-draft alongside Matvei Michkov.
"A prototypical shutdown defenceman, Bonk safeguards his team by backtracking ahead of offensive turnovers, blocks access to the defensive zone, forces opponents to dump the puck around him, and then seals the puck from them on the back wall. He pushes attackers wide in the defensive zone and scans the ice behind him to stop backdoor plays"
Bonk projects to be a top-4 defenseman with top-2 upside and will be looking to jump up in the depth chart with the likes of Yegor Zamula, Ronnie Attard, Emil Andrae, and Helge Grans being NHL-ready. The 18-year-old is a promising young talent and could very well turn into the Flyers top defensive prospect by year's end.
2024 Stadium Series Trip
Flyers Nation and Philly Sports Trips have teamed up to bring you on an amazing bus trip to the 2024 NHL Stadium Series between the Flyers and Devils. Place an early deposit to reserve your spot at the ultimate tailgate experience at MetLife Stadium before the game. The package includes a game ticket, round-trip charter bus, an all-inclusive tailgate party with unlimited cold beverages, "Philly Style" catered food, live entertainment, and more.