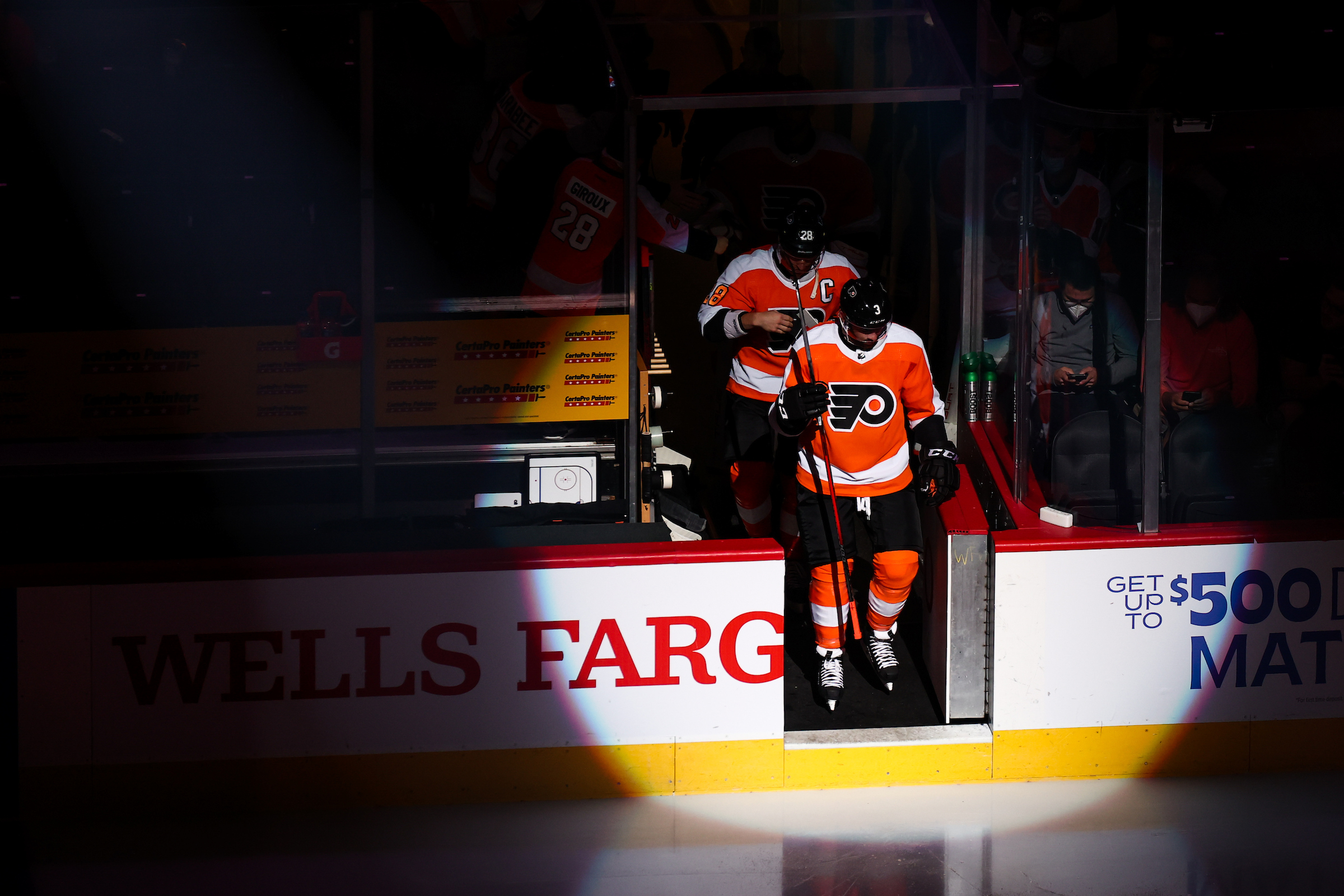 Is it going to be another painful Flyers season?
To quote the band the Architects in the song Gone with the Wind, "Hope is a Prison" As we stand on the precipice of another Philadelphia sports season, only one question that is worth asking is, are you ready to get hurt again?

As a 30 something-year-old Philadelphia sports fan, I have seen my fill of painful losses, heartbreaking injuries, and disappointing seasons.
I've been through the Eagles Dream Team and 3 straight losses in the NFC Championship Game, a 13 year and a 10-year playoff drought from the Phillies, the Process, and maybe the hardest one of all, the Flyers being perennial contenders from the mid-90s to the early 2010s and never winning the cup then alternating between bad and average more recently.

The Flyers have only lost cups to teams that were either starting their dynasty or in the middle of it. Montreal in 1976 won 4 in a row then the Islanders in 1980 won 4 in a row then Edmonton in 1985 and 87 in the middle of their 5 in 7 years. Detroit in 1997 and Chicago in 2010.
They've lost to teams from their own conference that were on their way to Dynasty-like runs. New Jersey in 1995 and 2000 (losing Eric Lindros and being up 3 games to 1), Pittsburgh in 2008 and 2009, Boston in 2011. Flyers did it by subpar goaltending, weak stomachs, and bad luck.
This city has been through a lot of sports pain. The Ronde Barber interception in the NFC Championship Game to close out the Vet. Cliff Lee not being able to hold a 4-run lead in the NLDS. Leon Stickle in the 1980 Stanley Cup Finals. And so many more that it hurts even to list or confront. Existence is a pain for a Philadelphia sports fan.

GM Chuck Fletcher went out and changed the entire landscape of the roster. He brought in more leadership and scoring with Cam Atkinson, he upgraded the back end with Rasmus Ristolainen and Ryan Ellis and got rid of fan-spurned players like Jake Voracek, Shayne Gostisbehere, and Nolan Patrick. There are no excuses this year. I believe it will always come down to goaltending and if Carter Hart rebounds to his previous form, the Flyers will be a contender.
Am I going to let myself hope again for Flyers' glory? Is this the year that goaltending doesn't let us down? Does the leadership group of Giroux, Couturier, and Hayes finally put it together? Does the new blood in the room help bring Stanley to Broad Street?
I don't know any of these answers, but I know the answer to my original question, I am ready to get hurt again and I undoubtedly will.