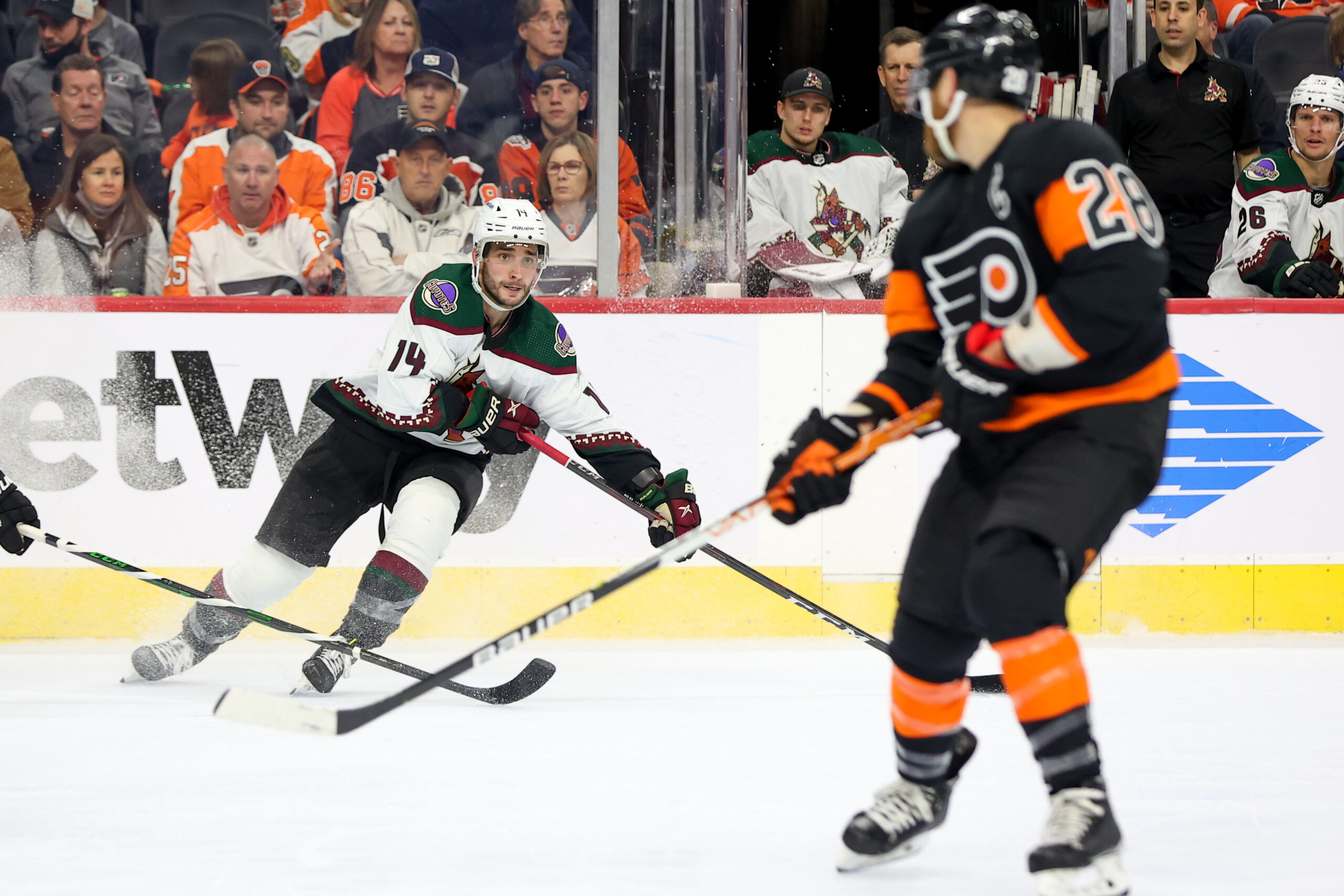 Noted salary cap dump yet actually good NHL defenseman Shayne Gostisbehere has found himself back in the Metropolitan Division.
Just over a year and an half after being exiled from the Philadelphia Flyers to the Arizona Coyotes by Chuck Fletcher, Gostisbehere was acquired by the Carolina Hurricanes for a 2026 third round pick on Wednesday.
Gostisbehere, a third-round pick in 2012 by Philadelphia, currently has 10 goals and 21 assists for 31 assists in 52 games this season and has put together 24 goals and 58 assists for 82 points in 132 games since the Flyers mistakenly got rid of him.
The 29-year-old native of Pembroke Pines, Florida began his NHL career by appearing in two games with the Flyers during the 2014-15 season, making his NHL debut on October 25th, 2014 against Detroit.
After tearing his ACL upon his return to the AHL's Lehigh Valley Phantoms, Gostisbehere returned healthy for 2015-16 and after being recalled by the Flyers on November 15th, 2015, he never looked back again. He racked up his first career NHL point with an assist on Wayne Simmonds' tying goal in a come-from-behind overtime victory over Carolina that night, and the next game he blasted home his first NHL goal with his patented one-timer on the power play against Los Angeles.
Of course, the rest of Gostisbehere's rookie season was nothing short of spectacular. He set Flyers records and NHL records for most overtime goals in a season by a rookie (4) and longest point-streak by a rookie defenseman (15). He finished second in Calder Trophy voting to Artemi Panarin after positing 46 points in 64 games and helping lead the Flyers to an improbable Stanley Cup Playoffs berth.
The rest of Gostisbehere's tenure as a Flyer was very turbulent, but his 2017-18 season remains the best of his career so far. He racked up 13 goals – four shy of his career-high 17 in 2015-16 – and 52 assists for 65 points in 78 games, the fourth-highest scoring season for a defenseman in franchise history.
After more struggles, despite some of the issues pertaining more to the awful coaching staff's strategies and deployment led by Alain Vigneault, Gostisbehere was deemed expendable and after clearing waivers during the 2020-21 season with no takers, Flyers general manager Chuck Fletcher dumped Gostisbehere to the Arizona Coyotes along with a 2022 second-round pick and 2022 seventh-round pick.
The Flyers used the new cap space and their draft picks over that offseason and this past one to fill up their blueline with players like Keith Yandle, Rasmus Ristolainen, and Tony DeAngelo. Clearly that's worked out well for a team buried in salary cap hell again, while Gostisbehere was traded for positive value in a third-round pick and has greatly outplayed every defenseman on the Philadelphia roster since being basically given away by a general manager that is somehow still employed.
The Hurricanes will visit the Flyers on March 18th. You all better be prepared when Ghost decides to dunk on the Flyers that night while this team sinks further and  further into irrelevancy.