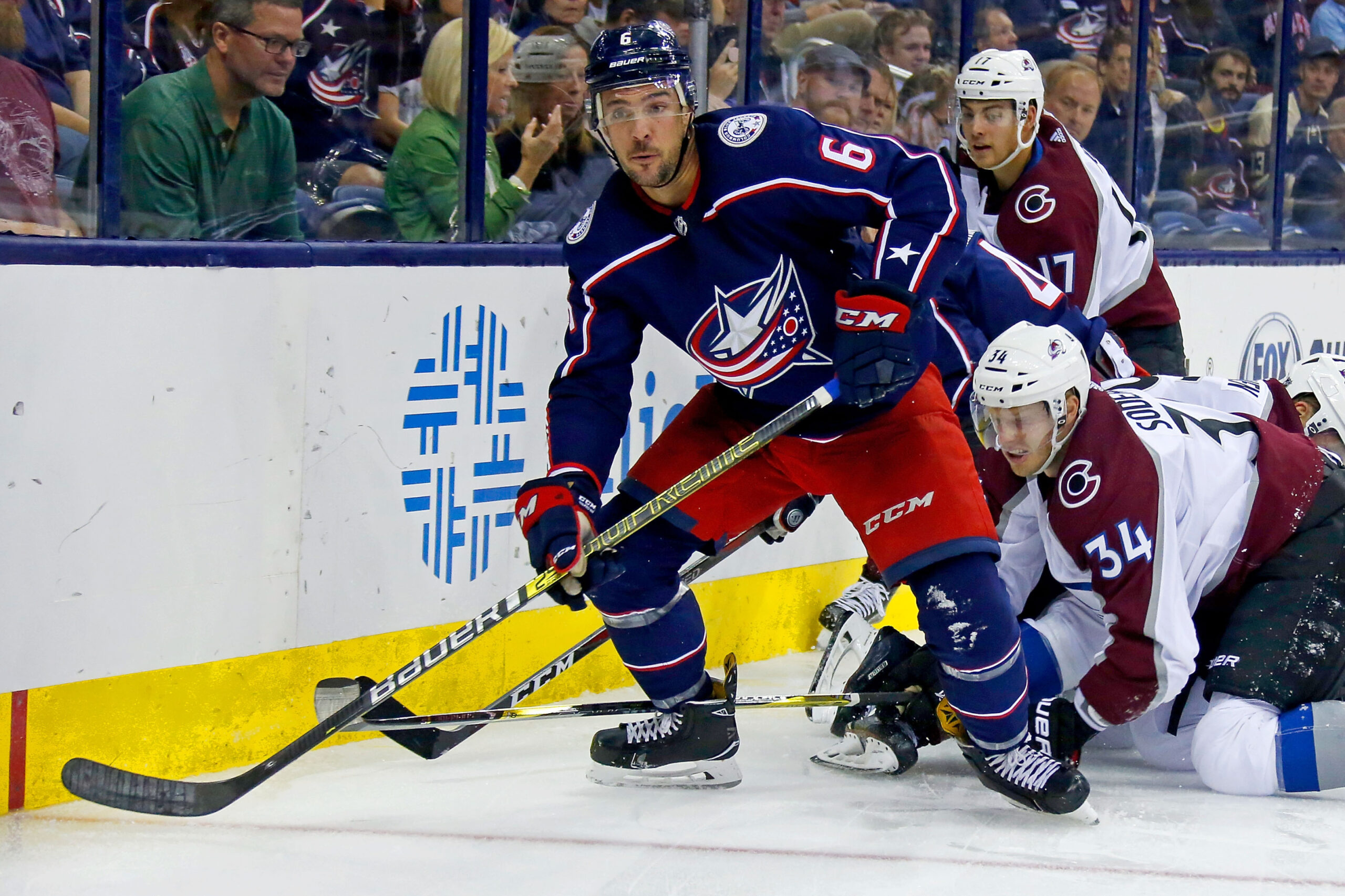 Chuck Fletcher didn't keep it a secret after the season that he was disappointed in the way the Philadelphia Flyers played on the defensive end; he also hasn't hidden the amount of value he places on having enough quality defensemen to last throughout an 82-game season where injuries, fatigue and the general ups-and-downs of a full-fledged campaign will play a major factor.
The Flyers are preparing to go through their first 82-game slate in two seasons come opening night on Oct. 15. With a full schedule set to unfold, that means roster construction takes on even more importance than it ever did in a condensed season. 
The Flyers went out this offseason and added one new face to each of their three defensive pairings: Ryan Ellis, Rasmus Ristolainen and Keith Yandle. Fletcher also retained Sam Morin with a new contract, ensuring that the former first-round pick will be around to serve as the seventh defenseman.
A less-talked-about move was the acquisition of Adam Clendening, a 28-year-old right-handed shot with 90 games of NHL experience. Clendening will start out in Lehigh Valley where he'll spend the majority of his time but don't be surprised to see him in the orange and black for multiple games, and here's why:
Over the last five seasons, the Flyers have averaged 9.4 defensemen suiting up for them in any given season. Over that timeframe, seven defensemen have played at least 20 games in every season, including both shortened campaigns. This past go-around and the 2017-18 season saw 11 and 10 blueliners suit up, respectively.
"We're going to need a lot of bodies, and it's going to be an adjustment for the players going back to 82 games and with this type of compressed schedule," Fletcher said during his July 28 media availability. "I think what we're trying to do as much as anything is add as many quality players as we can, knowing that you're going to need a lot more than 22 or 23 players to survive the season."
What does that mean? Flyers fans can surely expect some more faces besides the penciled-in starting six to be in the lineup at some point this season. Who might those faces be?

Two names already mentioned who will surely see time, especially in the early going, are Morin and Clendening. The former figures to be the seventh defenseman behind Ellis, Ristolainen, Yandle, Ivan Provorov, Travis Sanheim and Justin Braun. Morin will see time whenever head coach Alain Vigneault sees it fit that the team needs to bring in a physical presence. Likewise, Clendening will be a call-up whenever the team is in a pinch or whenever an injury, especially over the first few months, strikes and Vigneault needs a veteran to come up from Lehigh Valley.
"He's obviously a star at the American Hockey League level, but he can certainly play games in the NHL," Fletcher said of Clendening. "With the skill set and the right shot, we thought that would be a real valuable type of guy to add to our organization."
With those two factored in, that's eight defensemen who Flyers fans can expect to see in the lineup. With the team having to dip into the double-digits when it comes to playing time on the blue line, the next two names are ones fans will be clamoring for from the jump: Cam York and Egor Zamula.
This pair saw a combined five games at the highest level last season and, at some point this season, will likely build upon that number after further developing their games through training camp and in Lehigh Valley. 
York was expected to compete for a spot on the opening night roster up until the Yandle signing, which will allow him to get some playing time at the AHL level rather than hanging around the Flyers as an extra defenseman in-and-out of the lineup. Of the two, Zamula has the longer way to go in developing his game and he'll get that chance with the Phantoms this season and likely in a few more games with the big club than he did the season prior. 
"We do feel in the not too distant future that players like Cam York and Egor Zamula can come in, play for this club and help this club and do so potentially on an entry-level deal, which is beneficial in the cap system," Fletcher noted in his July 22 conference call. 
While those are the 10 players fans should expect to see at various points throughout the season, there's always the chances of acquisitions coming at the deadline or off the waiver wire, but for going into a season, Fletcher and the organization have a solid arsenal of defensemen to turn to in the upcoming season.
3 Random Facts and Stats to Know
James van Riemsdyk is just 16 games away from his 400th in the Flyers' orange and black. He's also just three games shy of 800 total career games between Philadelphia and Toronto. 
Prior to joining the Flyers, Martin Jones was in net for five games against his current team. He went 4-1 in those games with a .926 save percentage and 1.98 goals against average, including one shutout. 
Travis Konecny has recorded seven game-winning goals over the last three seasons. The season before that timeframe, he had six alone in 2017-18.