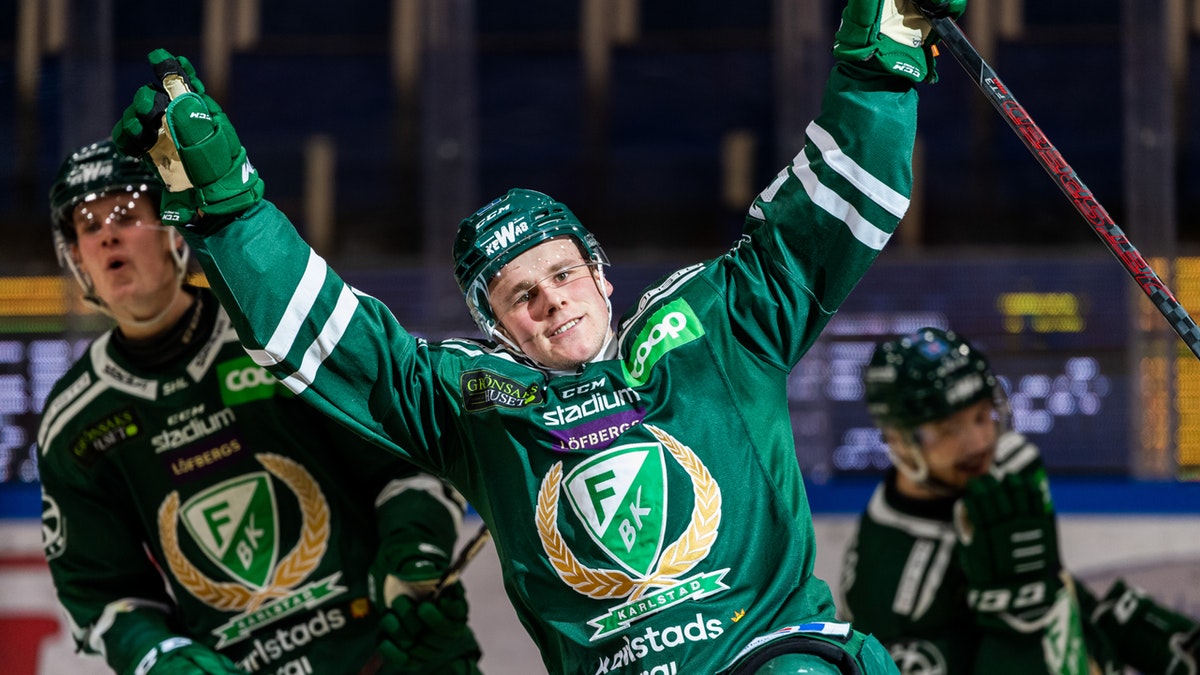 Flyers loan Olle Lycksell to the SHL
The Philadelphia Flyers have loaned prospect Olle Lycksell (21) to the Växjö Lakers of the Swedish Hockey League.
Lycksell, a 6th round pick in 2017, had 21 points (9 G, 12 A) in 46 games with Färjestad BK (SHL) during 2021. He had an almost identical season in the year prior with the SHL's Linköping HC (51 GP, 9 G, 12 A, 21 PTS).
The Swedish forward will need to show an improvement to his game after signing an entry level contract on May 5th.
Draftin Europe scouting report (2017): "Undersized center…has quality hands…accurate wrist shot from the slot, but also likes to get creative and make plays."