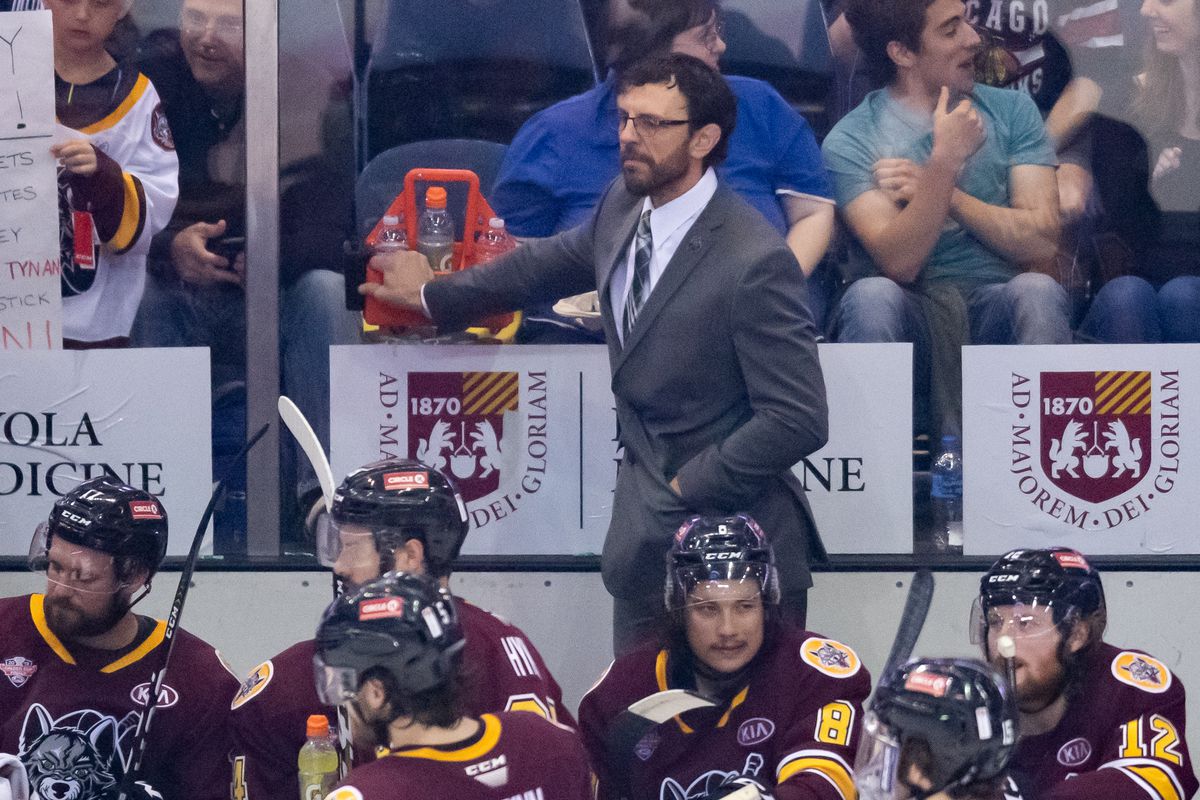 Flyers Hire Rocky Thompson to Head Their League-Worst Power Play
After a disappointing start to the summer festivities, the Philadelphia Flyers entered the second day of the free agent frenzy by announcing that they have hired Rocky Thompson as their new assistant coach and he will be in charge of their abysmal power play.
The news comes just less than a month after the Flyers had hired John Tortorella as their 23rd head coach in franchise history and then hiring Brad Shaw to head the defense and penalty kill, while keeping Darryl Williams and Kim Dillabaugh from last season.
Rocky Thompson was a former player who played both right wing and defense, and was drafted with the 72nd overall selection in the 1995 NHL Entry Draft by the Calgary Flames; but only managed to play in 25 NHL games in parts of four seasons with the Flames and the Florida Panthers. In those 25 games, he didn't record a point but racked up 117 PIMs. He spent the better part of his career in the AHL with several different pit stops in Saint John, Louisville, Hershey, San Antonio, Toronto, Edmonton, and finally Peoria. He was a wild man, however as he racked up 1,919 PIMs in parts of 11 seasons.
In terms of coaching, he was the assistant coach to the Edmonton Oil Kings of the WHL from 2007-08 to 2009-10, moved to the AHL where he was the assistant coach for the Oklahoma City Barons from 2010-11 to 2013-14, and then had a pit stop with the Edmonton Oilers in 2014-15. From 2015-16 to 2019-20 he went from being an assistant coach to becoming a head coach as he was behind the bench for the Windsor Spitfires from 2015-16 to 2016-17 and posted a record of 81-40-15, but lost in the first round both years. He then became a head coach for the Chicago Wolves of the AHL from 2017-18 to 2019-20 where he posted a record of 113-71-29, lost in the first round in 2017-18 and then lost in the finals in 2018-19. He then joined the coaching staff of the San Jose Sharks as an associate coach in 2020-21 but then was let go the following year due to a medical exemption that didn't allow him to take the COVID-19 vaccine.
Rocky Thompson had this to say when he relieved of his duties on the 3rd of September, 2021. "Due to a medical exemption that prevents me from taking the COVID-19 vaccine, under the League protocols, I am not permitted to fulfill my duties on the Sharks coaching staff at this time. I will have no further comment on this matter."
Another interesting detail about Rocky Thompson was that he apparently had an altercation with former San Jose Sharks forward and current Edmonton Oiler, Evander Kane. When initially introduced to the media in Edmonton in January of 2022, Kane said that he was challenged to a fight by a coach during one of their power-play meetings and even though Kane didn't specify a name, it just so happened that Rocky Thompson was in charge of the Sharks' power play.
Kane had this to say during his introduction to the Edmonton Oilers: "We were just giving our opinions on what we can do better, and I gave my opinion at one point in time, and I think our assistant coach, he maybe didn't agree with it. Anyway, the meeting was over, we're all kind of getting ready, chatting afterward, and he comes back into the locker room with his shirt off, flexing and kind of being all hype and whatnot, and challenging me to a fight. So it was interesting. I actually didn't respond. Some of the guys are laughing, thought it was funny. I thought he was joking around, to be honest. I didn't think he was being serious. It was surprising for an assistant coach to do that."
Then-head coach Bob Boughner said the incident was blown out of proportion and said that "discussions and arguments or disagreements will happen between players and coaches all the time within the four walls of our dressing room. If it was a real serious situation, I think that I would have found out a lot earlier than that and obviously would have addressed it."
Just an interesting story about the Flyers' new assistant coach and leader of the power play. After finishing with a league worst power play, clicking at a rate of 12.55% and only scoring 30 times, the Flyers are in need for some new mojo, and maybe Rocky Thompson's flair and out-of-the-box approach will help the man advantage get back on track.