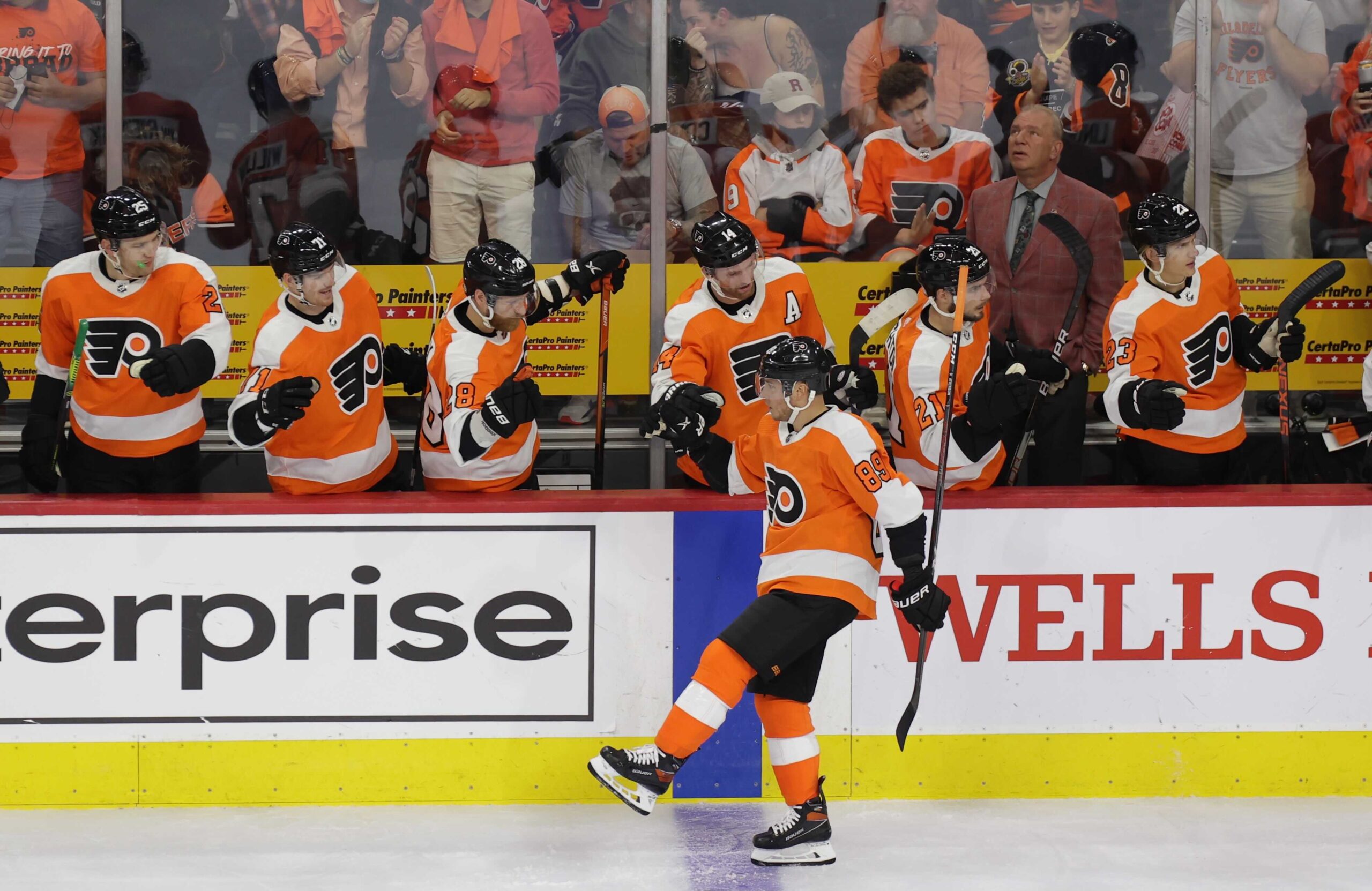 Flyers fall to Canucks 5-4 in regular season opener
It's officially hockey season in Philadelphia, but it didn't start the way Flyers fans had hoped.
The Flyers took the game to a shootout tied at 4 but ended up losing to the Vancouver Canucks with a 5-4 final score in their regular season opener in South Philly on Friday night. Entering the regular season contest, the Flyers had won five consecutive regular season openers – leading the National Hockey League in such statistic.
No other than Joel Farabee scored the first goal of the regular season for the Flyers as he found the back of the net. The 1-0 lead didn't last for long however because of course Vancouver scored three unanswered goals in the second period to put them up ahead 3-1. 
Cam Atkinson, who has quickly become a fan-favorite since being acquired by Philadelphia in the off-season, scored the Flyers' second goal of the game to make it 3-2 Canucks. It marked his seventh goal in eleven career season openers.
J.T. Miller rounded out the second period scoring and the Flyers entered the third period down by a pair of goals. It only took less than forty minutes to have the Wells Fargo Center at full capacity, booing the Flyers off the ice as they headed to the locker room.
Travis Konecny and Claude Giroux scored a pair of late goals in the third period to tie the game. The guys in Orange and Black made one last attempt in a shootout but came up on the short end of things to collect their first loss of the season.
The Flyers will continue their season-opening homestand on Monday when they welcome the Seattle Kraken to town in what will certainly be a game you don't want to miss.