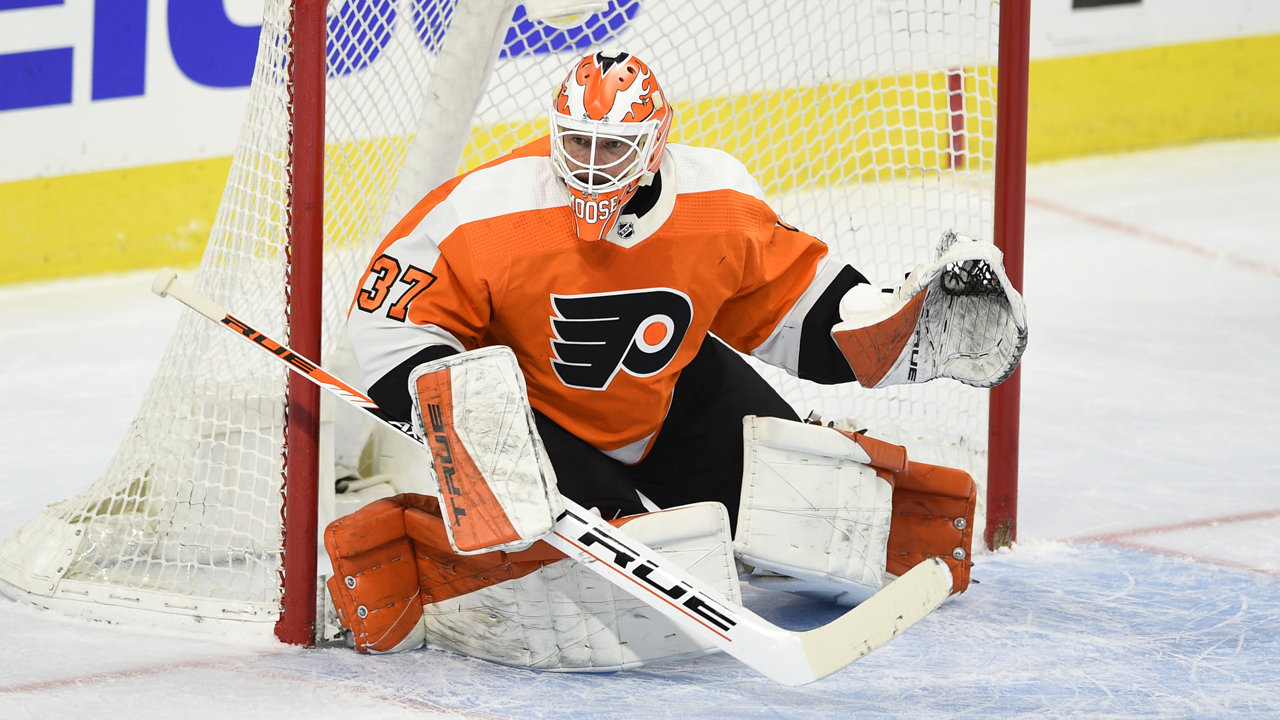 Brian Elliott got the Flyers back on track Tuesday night with a 40 save shutout against the Buffalo Sabres.
After getting embarrassed 6-1 on Monday, the Flyers really needed a win to ease fan's concerns. The start of Round II didn't look any better as the Flyers had to kill off two penalties at the 2:40 and 3:41 marks. Brian Elliott came up huge and wouldn't let up all night.
Elliott was the star of the first period as Buffalo and Philadelphia tied at 11 shots a piece.
A Flyers team already hurting without Sean Couturier due to injury continued to take hits in this game. Philippe Myers took an innocent enough hit and wouldn't return to the bench for the start of the second period.
It was announced today that Myers will be week to week with a rib fracture.
It started to get chippy in the second when Sabres defenseman Brandon Montour threw Ivan Provorov into his own goalie. Goalie Carter Hutton was absolutely decked and it turned into scrum city near the Buffalo crease.
Sabres coach Ralph Krueger was somehow convinced that Provorov should be disciplined for getting tossed into Hutton after the game. Carter Hutton had to leave the game during the second intermission because of the collision.
The injuries continued to pile up when Morgan Frost took a check and headed to the bench hunched over. Frost got checked in the tunnel and then had to be examined in the locker room. The Flyers said today that the center dislocated his left shoulder and was placed on IR.
The deadlock was finally broken when Travis Konecny was sprung on an Oskar Lindblom pass for a breakaway and slotted the puck through Carter Hutton's five hole.
The Flyers found themselves up 1-0 at the second intermission despite only registering 41.94% of the even strength shot attempts (18-13 BUF) in the period.
Brian Elliott had 31 saves by the midpoint of the third as the Flyers turtled. The Sabres had more than double the shot attempts in the period (69.44%, 25-11).
Philadelphia had their insurance goal with about six minutes remaining as Kevin 'Hollywood' Hayes found Jake Voracek on a 2 on 1.
Kevin Hayes would go on to add an empty net goal as the Flyers took both points in a 3-0 shutout of Buffalo. Brian Elliott finished with 40 saves and was the first star of the game.
That was the Moose's 41st career shutout. He joined a small club of Flyers goalies with 40+ save shutouts in the past several decades.

Riley Cote & Derek "Nasty" Settlemyre go behind the scenes and talk hockey with some of the biggest names in the NHL.